You are reading 1 of 2 free-access articles allowed for 30 days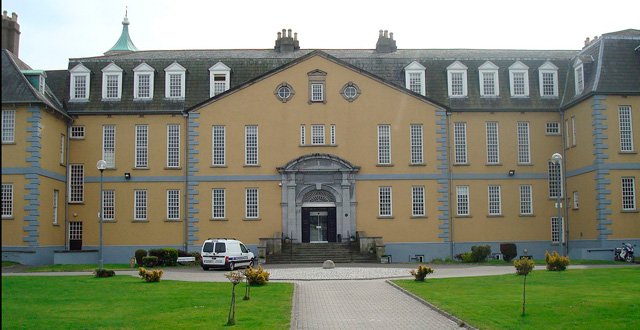 "This old house is falling down around my ears."
I've been listening to The Dimming of the Day, sung by Richard and Linda Thompson, and I've been thinking too much, as usual.
For example, the HSE is introducing 'Open Disclosure', which requires us to inform patients when error has occurred and when it has caused harm. That's reasonable.
Meanwhile, Minister Varadkar told Seanad Éireann that doctors sometimes cross "a fine line between advocacy and inflicting reputational damage" on our own hospitals.
Yes, it's true. It is a tough choice.
The only way to highlight problems is to name them in public. What else is there to do? Just ignore the trolleys and the lack of ward nurses? If consultants stay silent, we are accused of being arrogant and uncaring, or even worse, colluding in an unsafe system.
If we name the problems, the Minister is right, we have to badmouth our own hospitals. 'Ochón! Ochón! Patients are on trolleys in our hospital!' That makes everyone working there feel bad, which is unfair.
In reality, Irish hospitals are full of excellent and caring staff at all levels. So many wonderful things happen in our hospitals every day. I think our health service is great — but there are black holes.
For advocates, it gets worse. To be perfectly honest, doctors can easily ignore the lack of privacy and dignity, as long as patients on trolleys are getting excellent treatment. The real problem for us is the stuff that goes wrong: Poor decisions, delayed or wrong treatment.
The conundrum is that we have to accuse ourselves. I can't see any other way.
Since the introduction of the HSE, comments in private are irrelevant. Take a look at the risk reporting system. Important cases are where there may be a high cost for the HSE — or reputational damage.
For a long time, we relied on patients and their families to do the complaining for us. Unfortunately, they can't distinguish trivial errors from really serious ones. They don't know that their relative would have succumbed, even with excellent care.
The inadequacies are usually seen as the fault of the staff nearest the patient. The nurse didn't stop when a patient called out for a drink; the doctor didn't come to review the patient or to speak to the family. It's probably because the doctors and nurses are so busy seeing another person's relative but families see it as unkindness, and that's hard to forgive.
Then again, when lay people get it right, it's very insightful.
A woman on Morning Ireland recently told of the awful time her relative suffered in a Dublin centre of excellence. The nurses said there were not enough staff, and she agreed. She added: "They don't know the patients."
I find that really shocking. The foundation of Irish hospital life has been meticulous patient care by smart nurses.
But I know it's true. In our little hospital, the number of nurses on the ward has been cut in half. Anyone who has not worked on a ward for a couple of years would be startled at the change. We don't know half what we used to about the patients, or their illnesses, or the home circumstances.
Colleagues who are back from England say it's all much worse in the NHS. That's no consolation.
We have other problems. Patients move between hospitals looking for beds, and deteriorate on the way. The computer may refuse to show the x-rays from the previous hospital. Key lab results can be delayed centrally for hours. There are multiple IT systems so it's hard to track lab and x-ray reports. Mistakes happen.
I'm still the consultant; I'm in charge. It's my fault if the patient comes to harm because we didn't know about the high white cell count or the abnormal x-ray. I have to 'Openly Disclose' to the family.
Similarly, if overcrowding in emergency departments leads to higher mortality, I presume it's not just chance. It must be that the treatment is disimproving. Perhaps medication for heart failure or pneumonia is delayed, or crucial results are overlooked.
On a busy night, with trolleys everywhere, mistakes will be made by individual doctors and nurses. But they are not unprovoked mistakes.
Yes, openly disclose the errors and harm to the patient and family. But yes, go ahead and name in public the systems failures that make them happen.
I'll go back to the music: Hozier, Lou Reed, Robin Thicke; then Robert Plant and Alison Krauss singing their version of "I need you at the dimming of the day."