You are reading 1 of 2 free-access articles allowed for 30 days
The dawn of physician associates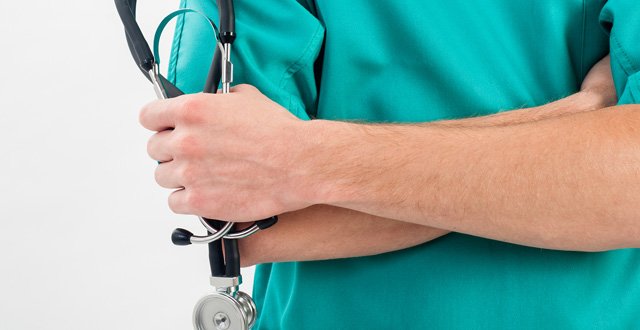 'Will there be jobs?'
This was the key line of enquiry at a recent open evening in Dublin on the new physician associate (PA) course at the RCSI.
The audience mostly comprised of people aged in their 20s and 30s. The 40 attendees, including former and current healthcare workers, had gathered to hear about a potential career so intrinsic to US healthcare that PAs serve on the medical staff at the White House, yet so unfamiliar in Ireland that a definition would evade most people.
A PA is a dependent healthcare professional, trained in the medical model and working under consultant or GP supervision. Typically, PAs undertake medical histories, physical exams, interpret tests, diagnose and treat illnesses and give preventive health advice. In the US, they have prescriptive authority.
The two-year postgraduate course at the RCSI, which is awaiting accreditation, is due to commence in January, with fees of €12,000 per annum. It is a full-time postgraduate diploma with a Masters option.
The course seeks graduates from science and health sciences. In parallel, the RCSI is initiating a two-year pilot in the surgical division of Beaumont Hospital, Dublin, involving four PAs recruited from the US and Canada. The PAs are expected to start this month, in an initiative led by Consultant Surgeon Prof Arnold Hill, Head of the RCSI School of Medicine. The PAs would also act as mentors to the RCSI's PA students, it is envisaged.
The development at Beaumont appears to be a first for both public and private healthcare in Ireland. The Medical Independent (MI) queried a number of private hospitals, and, by press time, the Blackrock Clinic, Bon Secours Health System and the Galway Clinic confirmed they did not employ PAs.
At the open evening, Director of the RCSI Physician Associate Programme Prof David Kuhns was careful to say there was no 'crystal ball' regarding their future role in Ireland. But he said the PA role had become established in other countries following pilots.
He said a number of Irish consultant surgeons had worked positively with PAs in the US, which added impetus to the initiative at the RCSI. PAs promoted continuity for patients and staff and stability for teams, he said.
Prof Kuhns, who has worked extensively as a PA in the US, said the Irish experience would be more analogous to models in the UK than the US. He also pointed out for attendees that, under current regulations, only US-trained PAs could work in the US.
He referred to PAs in cardiothoracic surgery in the US performing such duties as vein harvesting and opening and closing the chest pre- and post-surgery, but this would not be happening in Ireland "anytime soon".
Nevertheless, while PAs in the US often had more advanced roles, there was still plenty of autonomy exercised in the UK, he said.
He promised that the course at the RCSI would be highly intensive.
Tasks
A job spec for the pilot positions at Beaumont/the RCSI, dated February 2015, outlined a salary of €44,000 per annum for the two-year pilot. This compares with the medical intern salary of €31,938 and the SHO salary scale of €38,839 to €54,746.
According to the advert, supervision did not mean a supervising physician had to be always present with the PA or direct every aspect of PA-provided care. Rather, PA practice could be described as "delegated autonomy".
Key tasks would include co-ordination of admissions and discharges by taking a patient history, performing a physical examination and making an assessment consistent with physical findings. The PA would record "pertinent data in the patient's medical record and develop a treatment plan in consultation with the team".
After "appropriate training", the PA may also "assist the supervising surgeon" in theatre.
Mixed views
To some, the initiation of PAs holds many possibilities for Irish healthcare. But there is also a sense of unease among healthcare professionals about what it all means.
Last week, the Irish Nurses and Midwives Organisation (INMO) informed MI that its Executive Council will instruct members to not cooperate with the new grade. INMO Industrial Relations Officer Ms Lorraine Monaghan told MI that it had not been consulted on the development and that members were concerned. The union is anxious about future impact on nurses' career pathways, particularly the availability of advanced nurse practitioner and clinical nurse specialist posts (see panel on right).
Dr John Duddy, Chair of the IMO NCHD Committee, said reactions among NCHDs have been mixed. Some are concerned about a possible impact on training, on jobs and doctors' professional status and about delineation of roles. Others are optimistic that it could reduce clerical and more rudimentary medical tasks, thereby enhancing specialty training. The Organisation is formulating an official response.
MI understands that the RCSI is funding the positions at Beaumont initially and it is in discussions about future funding. The College has said the Department of Health and HSE are supportive of the initiative.
It has also been confirmed to this newspaper, by the Department, that the PAs will not be regulated by any professional body in Ireland during the pilot. A Department spokesperson said the four PAs recruited by the RCSI/Beaumont are to retain their professional registration "with their [home state] US/Canadian regulatory bodies".
The spokesperson said: "They are to be subject to performance reviews twice a year with their line manager, who will be their supervisory consultant surgeon. While employed, they will still be required to continue their continuing medical education credits and upskilling of competence.
"The Clinical Indemnity Scheme has agreed to indemnify the physician associates for this pilot project. The question of regulation will be considered further as part of the overall evaluation on the conclusion of the pilot project."
Most observers, including Medical Council President Prof Freddie Wood — who told MI he supported the introduction of PAs — were anticipating that multi-profession health regulator CORU would be approached on the matter of regulation.
However, CORU says it has not been approached to date by the Department's Professional Regulatory Unit to assess the regulation of PAs.
The CORU spokesperson said the Unit works with CORU when considering any proposed regulation of additional health and social care professions.
Certification
The RCSI/Beaumont job spec referred to the need for "current licensure as a physician associate, or registered with UK physician associate managed voluntary register".
It also stated: "Must be board certified from the National Commission on Certification of Physician Assistants (NCCPA) at the time of hire and maintain certification during employment" with Beaumont/RCSI.

Ms Dawn Morton-Rias, NCCPA
The NCCPA, located in a suburb of Atlanta, Georgia, US, is the only certifying organisation for PAs in the United States. Certification is among the core requirements for US state board licensing, alongside graduation from an accredited PA programme, and attestation to one's moral character.
The number of PAs has grown exponentially in the US in recent years. At the end of 2009, there were approximately 74,777 certified PAs; the profession grew 36.4 per cent over the next five years, reaching 101,977 certified PAs at the end of 2014.
NCCPA President and CEO Ms Dawn Morton-Rias told MI that PAs have always represented "a good deal, if you will, in terms of high-quality care at a modest cost".
Ms Morton-Rias confirmed she is aware that foreign healthcare facilities often list NCCPA certification as a requirement for PAs. Asked by MI if this is a concern, in cases where the country did not have a regulatory body, Ms Morton-Rias said: "We recognise that each country is in its own stage of development." She said evolution of PAs into healthcare landscapes was "an iterative process".
Nevertheless, instigating regulation is very important, she said. "The regulators in Ireland would want to think about scope of practice, types of activities that PAs would be involved in and so forth," she advised. "Some of the states in the US have regulations that are very specific in that regard and other states in the US are a little less specific — they are more ambiguous in terms of the specific activities of PAs and have left the details to the employers. Perhaps Ireland will want to make a decision about what level of regulation they want to impose upon the profession, following perhaps the model of nurse practitioners or other professions."
Approximately 230 PAs work in public healthcare in the UK, and this number is rising. Recruitment of PAs is a key component of government plans to manage the GP workforce crisis (see panel above). Nevertheless, the profession remains unregulated and has no prescriptive authority.
Most recently, the UK Royal College of Physicians (RCP) established the Faculty of Physician Associates. It is hoped that this will lend further impetus to calls for regulation.
Ms Teresa Dowsing, President of the Faculty, told MI it is "most bizarre" that PAs in the UK are still unregulated. She said regulation is what patients rightly expect.
A managed voluntary register was jointly established in 2010, by the UK Association of Physician Assistants — an organisation which has been dissolved into the RCP Faculty — in conjunction with the UK and Ireland Universities Board for Physician Assistant Education. The voluntary register is to be managed by the new Faculty, which will also instigate a new national exam.
Regulation will most likely sit with either the General Medical Council, which will consider this if requested, or the Health and Care Professions Council, said Ms Dowsing.
She also confirmed that many PAs consider regulation an important step towards acquiring prescribing authority.
"There is no doubt that with regulation, and prescribing rights, this would vastly open the role up to lots of other opportunities and really enable it to reach its full potential. With prescribing, it is not just about drugs, it is also about prescribing ionising radiation. The reason we can't request things like x-rays and CT scans are because it requires a prescription of radiation… so it will also enable us to do those things as well."
She added: "It doesn't hinder the role at the moment. People have found ways to make it work and more and more Trusts are advertising for PAs. But there is no doubt it would make our role more attractive to employers, for one, and also make it fulfil its potential — because we all have to learn about pharmacology, about the drugs… but ultimately, we cannot put our signature on that chart."
A day in the life of a physician associate in geriatrics
Sometimes people ask Ms Teresa Dowsing, President of the Faculty of Physician Associates (PAs), RCP, UK, if she really intends being a PA for the next 20 years. With customary enthusiasm, she is inclined to respond, "Hell yes, I am going to be a PA for the next 20 years!"

Ms Teresa Dowsing, President of the Faculty of PAs, RCP, UK
A PA at George Eliot Hospital NHS Trust, Warwickshire, UK, Ms Dowsing says she greatly enjoys her role and knows its boundaries.
"Everyone worries about a career structure because that's what they are used to, and they feel there has to be a ladder they have to climb. When we kindly explain to them that this is actually what we are for the rest of our lives, they don't understand and they feel sorry for us."
There may be no next 'rung' on medicine's ubiquitous ladder, but this belies the many additional opportunities in research, audit, service improvement, patient satisfaction and healthcare strategy, she says.
Ms Dowsing is a PA in geriatrics. Her role involves working on a dementia ward and in an acute medical unit, doing geriatric assessments. Common tasks include taking histories, examining patients, interpreting blood results and chest x-rays, and working with patients and their families to develop management plans.
She also does cannulation, catheter insertion and phlebotomy, though less frequently than PAs in some other specialties. She works under the supervision of her consultant. This is a relationship where the reins have loosened over time but "never fully".
According to Ms Dowsing, the PA would often have a teaching role in respect of the earlier grades of NCHD. However, for the more senior roles at NCHD level, it is a matter of collaboration rather than hierarchies, under the direction of the supervising consultant, she outlines.
Ms Dowsing says that maintaining such services as liaison geriatrics, in the acute medical unit, benefits from the PA's constant presence, as unlike doctors in training, they do not rotate to other hospitals and departments.
She says feedback-wise, NCHDs "really appreciate having a PA on the ward". When they leave for training-related assessments and teaching, they are reassured that the PA is there, she says.
According to Ms Dowsing, the working hours of PAs vary between specialties.
'Ten-minute consultation is no longer appropriate' model of care
The use of PAs in primary care has the potential to allow GPs spend more time on complex cases, according to a leading UK healthcare academic.
Prof Simon de Lusignan, a GP and Professor of Primary Care and Clinical Informatics, University of Surrey, told the Medical Independent (MI) that increased longevity of patients, multimorbidity and polypharmacy mean that "the 10-minute consultation is perhaps no longer an appropriate model for managing the care of those people".
Developing practitioners who are competent in managing straightforward and self-limiting issues is potentially a means of allowing GPs to lengthen consultations with patients who have more complex needs, he said.
Prof de Lusignan is co-author of a recent paper in the British Journal of General Practice, which found that "the processes and outcomes of PA and GP consultations for same-day appointment patients are similar at a lower consultation cost". The paper concluded that PAs offered a "potentially acceptable and efficient addition to the general practice workforce".
The studied PAs attended a younger patient group who presented with less medically-acute problems and fewer long-term conditions, compared to those attended by GPs.
In the study, the authors acknowledged that lack of data on time spent by the designated GP on supervising and professional development of PAs, and signing of PA prescriptions, "means that the true costs of PAs are underestimated to an unknown extent." Reviewers involved in the study did not identify any unsafe practice.
Responding to the research, the RCGP said PAs must never replace GPs, "but they can play a vital role in supporting doctors and other practice team colleagues". It said the sample size was low and each case involved robust triage. The RCGP said an additional 10,000 GPs were urgently needed across the UK to meet the increasing demand of a growing and ageing population.
In recent weeks, UK Health Secretary Mr Jeremy Hunt announced that there would be 1,000 new PAs working in UK general practice by 2020, in tandem with existing promises to boost GP numbers and practice staff.
Prof de Lusignan hopes regulation of PAs is initiated soon. He says it is correct for people to be cautious around changes in healthcare delivery. "I don't think anyone is being unwisely cautious. But nonetheless, I think this is one that will potentially fly and do well."
He would like to see some prescriptive authority for PAs in the UK, but says this would need to be carefully worked through. "Sometimes things, which on the face of it seem straightforward, have unintended consequences."
Farranfore GP Dr Eamonn Shanahan, Republic of Ireland (RoI) Faculty representative on the RCGP Council, says the issue of PAs has been a talking point in UK general practice, although the RoI Faculty has not specifically discussed it as yet.
Speaking in a personal capacity, Dr Shanahan told MI: "Going forward, right across the profession, we need to look at the role of doctors — consultants and GPs. I think we will be increasingly leading teams of people; obviously our hospital consultant colleagues already do this anyway."
With global doctor shortages, ageing populations and increasing multimorbidities, the question is one of how do you most effectively use the expertise that doctors have?
In this context, "simpler tasks" could be designated to PAs, freeing GPs and consultants to undertake higher-level tasks, said Dr Shanahan. He said funding and regulation would need to be addressed.
ICGP Chief Operating Officer Mr Dermot Folan told MI the College does not have a policy on this area in the context of GP care "at present".
Nurses' union learned of PA appointments through media sources
The INMO has expressed concerns that the introduction of PAs into Irish healthcare could interfere with the development of the roles of advanced nurse practitioners (ANPs) and clinical nurse specialists. The Medical Independent (MI) understands the union first learned of the employment of PAs at Beaumont Hospital through the media.
INMO Industrial Relations Officer Ms Lorraine Monaghan told MI: "There has been absolutely no discussion or agreement with the INMO locally, regionally or nationally on the introduction of this role."
Last week, the Executive Council of the union agreed that it would instruct members to not cooperate with the new grade.
"They have basically introduced a new tier without any discussions and we have to see where this will fit in to the ANP programme," said Ms Monaghan. "We need to see what the PA is responsible for and whether that will interfere with the ANP role. The introduction and development of the ANP role in Ireland has been very successful and it has been very successful at Beaumont Hospital."
Ms Monaghan said there was concern that doctor and nursing shortages may go unaddressed, with a future emphasis on recruiting PAs.
ANPs and advanced midwife practitioners (AMPs) provide specialist advanced nursing or midwifery services to patients. They are able to independently assess, treat and discharge certain patients. Many are nurse prescribers and/or x-ray prescribers, and they have a specific remit around health promotion. ANPs/AMPs must be educated to Master's degree level (or higher) and the postgraduate programme must be in nursing/midwifery or an area which reflects the specialist field of practice.
In 2013 there were 14 advanced practice registrations, while in 2014 there were 23, according to the Nursing and Midwifery Board of Ireland (NMBI). An NMBI spokesperson told MI there are currently 150 ANPs and six AMPs registered. The main areas of advanced practice are emergency care, mental health, cardiac care, diabetes and oncology. These areas are followed by stroke care, epilepsy, haematology, neonatal care, neurology, primary care and gastroenterology.
The salary for ANPs ranges from €54,870 to €65,066.
Clinical nurse specialists work in specific disease areas and are often required to be nurse prescribers. Over 780 nurse prescribers were on the NMBI register as of 2014. The salary scale for nurses at clinical nurse specialist level is €47,089-€55,852.
The salary advertised for PAs at Beaumont was €44,000.