You are reading 1 of 2 free-access articles allowed for 30 days
The crisis in mental health provision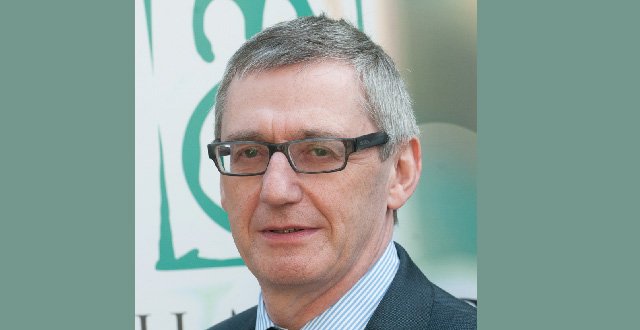 The IMO has highlighted the underfunding and lack of resources in the mental health service for a considerable time. We hear all the right sound-bites from politicians; however, these seldom emerge into tangible benefits for patients.
The IMO's 2020 A Vision for Health placed 'mental health on a par with physical health', highlighting that mental health disorders affect one-in-four adults in Ireland and are the leading cause of disability worldwide but less than 50 per cent of people receive professional help and even less receive appropriate care.
Multidisciplinary teams across the service are operating below the resource requirements set out in A Vision for Change. In the child and adolescent mental health service (CAMHS), the level is 55 per cent of requirement. The figures at the end of 2015 demonstrate a significant shortfall of 58 per cent in the ability to recruit staff across all disciplines, with a shocking 70 per cent for medical and dental (see Table 1).
The filling of consultant vacancies also presents a major difficulty for mental health services. This has been exasperated by the unilateral reduction in salary for new entrant consultants in September 2012, which resulted in a catastrophic number of vacancies across all of the health service. Recent consultant recruitment campaigns by mental health services in 2015 resulted in 59 per cent of advertised posts not being filled or offered. This is particularly evident in CAMHS, with 77 per cent of posts remaining unfilled (see Table 2).
Mental health nursing is facing a cliff edge with:
5,059 WTE nurses in 2009 compared to 4,663 in August 2015
Area Directors of Nursing reviewing requirement identified a 'floor' of 4,737
Nearly 1,200 nurses will reach the age of 55 years in 2015 against a graduate pool of 226
A further approximate 1,050 nurses are aged between 50 and 53 years
Considerable loss of not just numbers but significant experience
Despite assurances that additional funding for mental health services is available (€35 million is cited on an almost annual basis), the pressure on doctors to deliver a seriously underfunded service continues to increase. Conditions placed on the release of the 'additional' funding by the Minister, especially in terms of reducing waiting lists for CAMHS, are nonsense when the ability to attract doctors into the service is the real problem and contributes to the waiting lists.
Reducing the length of time spent on a waiting list is essential in delivering timely care to those in need of help. The time is reducing, albeit slowly — from 429 in January 2015 to 214 in September 2015 — but this has to increase for the wellbeing of vulnerable young people. The reduction is a credit to the doctors and allied health professionals delivering the service.
The continuing practice in 2015 of placing children (under 18 years) in adult units is an ongoing concern and is in breach of the code of practice under the Mental Health Act. There has been movement in the right direction (89 in 2014; 98 in 2013 and 107 in 2012) but it still resulted in 74 children placed in adult units in 2015.
In light of the above shortfalls in service provision, how is withholding funding assisting in addressing the other equally pressing issues for the service? The question is placed in perspective when withholding the funding is on the basis that CAMHS waiting lists have to reduce, when 77 per cent of the consultant CAMHS posts cannot be filled. Withholding funding that could be utilised in the wider mental health service for the benefit of patients is not the best decision that could be taken.
Throughout 2015, the IMO sought to have the serious lack of resources in CAMHS addressed. There is an ongoing concern that the transfer of 16- and 17-year-olds from the adult service to CAMHS has still not been implemented — for resourcing reasons — in a uniform manner across the State. In an effort to address these issues in a systematic and collaborative approach, both the IMO and mental health service senior managers agreed to establish a joint verification exercise. This will ascertain the resource requirements across all CAMHS teams and how this reflects population demographics, and will identify what actions need to be taken to address the deficits. Work is expected to commence shortly.
The time is long overdue when mental health moves out of the shadow of physical health.