You are reading 1 of 2 free-access articles allowed for 30 days
The changing structure of general practice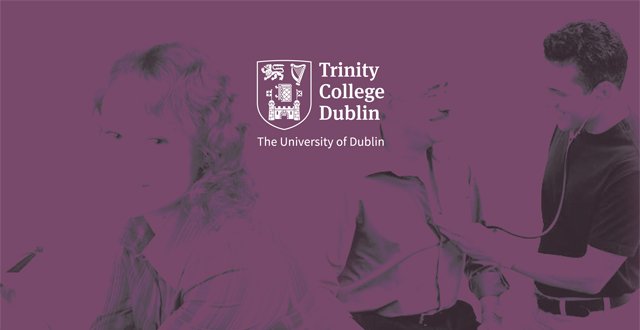 Three decades is a long time in general practice. In 1982, neither the IMO nor the ICGP in their current manifestations had been formed. That year, the Royal College of General Practitioners surveyed GPs in the Republic of Ireland and collected information on GPs for the first time. It included educational background, practice sizes, services and on-call arrangements. It also collected data on practice premises, partnerships, appointments, employment of ancillary staff, equipment, access to investigations and involvement of spouses in the practice.
This study formed the baseline for the 1992 survey Changes in the Structure of Irish General Practice Over the Past Decade: 1982-1992, which was conducted and published by the ICGP, founded in 1984. The authors used a similar methodology to 1982 and presented the data in a format that allowed ready comparisons over the decade from 1982 to 1992.
In 2005, the survey was again repeated by the Department of Public Health and Primary Care in Trinity College, Dublin (TCD).
Now another in the series, Structure of General Practice in Ireland 1982-2015, has been published by TCD, allowing for useful comparisons with the other reports to show how GP practice has changed in the intervening 33 years.
In 2015, 462 valid questionnaires (72 per cent) were returned, compared to 476 (88 per cent) in 2005, 292 (68 per cent) in 1992 and 281 (70 per cent) in 1982.
According to Prof Tom O'Dowd, Professor of General Practice in Trinity, one of the lead authors of the report, general practice has changed significantly since the series of reports began in 1982.
"We are busier, we are doing more, and we are better trained," Prof O'Dowd told the Medical Independent.
"Also, expectations of general practice have gotten a lot higher. It has managed to do all this while still retaining the confidence of patients in spite of all the pressures we have faced."
Demographics
In 1982, GPs were predominantly in the 30-40 and 55-65 age groups. In 1992, they were, largely, in the 35-55 age group, while in 2005 and 2015 there is a more even spread between the age ranges. In 2015, a substantial percentage of GPs (13 per cent) were found to be still in practice after the age of 64, which is an increase of three per cent compared with 2005.
Regarding retirement, 21 per cent believe they will retire from clinical general practice before the age of 65, compared with 43 per cent in 2005. According to the responses, 46 per cent of GPs plan to work beyond the age of 65, compared with 16 per cent in 2005.
"You can look at it a number of ways," Prof O'Dowd explained.
"We were surprised that so many people wanted to stay on past the age of 65. I am one of those myself. That can obviously be because people have pension and financial difficulties, but it is such a large number that you have to say that people want to stay in the job, and that it is a job that they continue to enjoy. There is no doubt about it that the longer you are in general practice, the better you get to know patients, and they rely on you. It is very different than the hospital sector. And it is certainly good news for workforce planning."
The number of female GPs in Ireland has continued to rise, from 12 per cent in 1982 to 42 per cent in 2015. The increase is not surprising, according to Prof O'Dowd, in view of the large number of female graduates and the numbers of female trainees passing through the GP training schemes over the period.
Overall, 91 per cent of males and 72 per cent of females are working in full-time clinical general practice. Female GPs under the age of 40 years are less likely to be working full-time (67 per cent) compared to their male counterparts (100 per cent).
Another key finding is that 77 per cent of GPs work seven or more clinical sessions per week. As for the number of patients coming through the clinic, the majority of GPs (64 per cent) see 15 patients or more in each clinical session.
Practice location, structure and services
There has been little change since the 2005 survey, where the percentage of GPs practising in urban, mixed and rural areas remains stable. There has been no evident decline in the percentage of GPs working in rural areas since 2005, however, there remains a significant decrease compared with 1992. The report shows that 90 per cent of premises are either privately owned, rented or leased. There has been a continuing trend toward purpose-built premises, with GPs moving away from practising in premises attached to their residences and adapted premises. Prof O'Dowd regards this as a positive development and an example of the rising standards of general practice provision.
Of the GPs working in purpose-built premises, 81 per cent are based in a GP practice and 19 per cent in a primary care centre.
The overall percentage of GPs running branch surgery premises in addition to the main surgery has decreased from 43 per cent in 1982 to 23 per cent in 2015. In the last decade, this decrease is particularly evident in urban and mixed practices.
'We are busier, we are doing more, and we are better trained. Also, expectations of general practice have gotten a lot higher. It has managed to do all this while still retaining the confidence of patients in spite of all the pressures we have faced'
The number of single-handed practices is in continued decline, from 62 per cent in 1982 to 18 per cent in 2015, being replaced by increasing numbers of practices with three or more GPs. In 2015, 52 per cent of practices had three or more GPs working. Single-handed practices are more common in rural areas (26 per cent) and less common in urban areas (15 per cent).
Prof O'Dowd said he does not believe that single-practice GPs, who usually have very devoted patients, will ever completely die out, particularly in rural Ireland.
The proportion of GPs with GMS lists has remained relatively stable, with a small decline between 2005 (96 per cent) and 2015 (89 per cent).
The first GP co-op was introduced in 1998 and by 2005, over half of GPs were involved either in a co-op or deputising service. In the 10 years since 2005, there has been a substantial increase in the number of GPs involved in co-op arrangements.
The adoption of co-operative arrangements has largely replaced the use of rotas and locums for out-of-hours cover.
"The growth in the co-ops has been very positive," according to Prof O'Dowd.
"GPs have really stepped up to the plate there and I think it is one of the things that we can be very proud of."
In 2015, nearly all GPs provided services for antenatal care, childhood immunisations, cervical screening, phlebotomy and six-week checks. Some 87 per cent of practices provide ECGs, with 83 per cent providing 24-hour blood pressure monitoring.
There has been a significant decrease in direct and timely access for GPs to ultrasound, from 59 per cent in 2005 to 27 per cent in 2015. Access to EEG, pulmonary function tests and 24-hour BP monitors has also declined.
However, access to CT, which remains low, has improved marginally, along with improvements in access to stress tests, laboratory tests and chest x-ray. A small proportion of GPs are using ultrasound in practice (11 per cent), while 56 per cent now have spirometry equipment in practice. There has been a "significant increase" in the number of GP practices with a defibrillator on site, from 35 per cent in 2005 to 82 per cent in 2015. There has also been a notable increase in the number of GP practices with cryotherapy equipment, ambulatory BP monitors and ECG machines.
Overall however, Prof O'Dowd was very critical of the poor access GPs have to diagnostics. "GPs are very well trained nowadays, and expecting us to work without adequate access diagnostics is unacceptable," he argued. "My view has always been that diagnostics should be moved out of the hospital sector altogether."
The report states that 89 per cent of GPs are using software routinely to facilitate electronic prescribing, some 90 per cent to record clinical notes, 79 per cent to alert potential drug interactions, and 91 per cent to access lab results. However, only 26 per cent are using electronic means to order their laboratory tests.
Stress and morale
The percentage GPs reporting their morale as 'good' or 'very good' was 34 per cent in 2015, compared with 62 per cent in 2005 and 57 per cent in 1997. There has been little change over time in the percentage reporting their morale as 'average'. The percentage reporting morale as 'poor' or 'very poor' has almost tripled between 2005 and 2015. In 2015, 9 per cent rated their morale as 'very poor' and 24 per cent as 'poor'.
Of the 465 respondents who answered this question, 11 per cent had stress levels classified as 'low' or 'very low', which compares with 42 per cent in 2005. The report shows 32 per cent had 'average' levels of stress, whilst 58 per cent described their stress levels as 'high' or 'very high', compared with 13 per cent in 2005 and 35 per cent in 1997. There has been a substantial increase overall in the perceived stress levels among GPs between 2005 and 2015. In 1997, only 14 per cent of GPs felt their stress level was low or very low and 50 per cent felt it was average.
"Morale is lower than it has been, which you would expect," Prof O'Dowd said.
"Life hasn't been easy over the last decade for anybody in this country. It hasn't been easy for GPs because of the various cuts, such as the FEMPI cuts. They are also listening to patients, who themselves are distressed, and have lost a lot."
Rising profile
Prof O'Dowd said that this report has been receiving more attention than the previous reports in the series, which he attributes to the rising profile of general practice within the healthcare system.
"I am now getting requests from policy-makers, the HSE, the Department of Health looking for more information and detailed analysis," he concluded.
"I presume it is because general practice is getting more attention nationally, and certainly this has come at a time when people seem to be finding it helpful."
Following the publication of the report, Director of Research and Innovation with the ICGP Dr Claire Collins said that The ICGP would like to acknowledge the contribution of the TCD Department of General Practice to the information base of Irish general practice.
"We are delighted to see the latest edition of this landmark research," according to Dr Collins.
"Over the last 34 years this research has provided invaluable insights into Irish General practice. Recent work by the ICGP involving rural practice, practice in areas of deprivation, career planning for GP trainees and recent graduates has been built on the foundation stones of research such as this. The ICGP feels this work reinforces our recently released college strategy document of Beyond 2020 – Statement of Strategy 2016–2021, which sets out the current priorities for the ICGP ensuring it remains dynamic and relevant to evolving medical care and to its members."