You are reading 1 of 2 free-access articles allowed for 30 days
The brains of the operation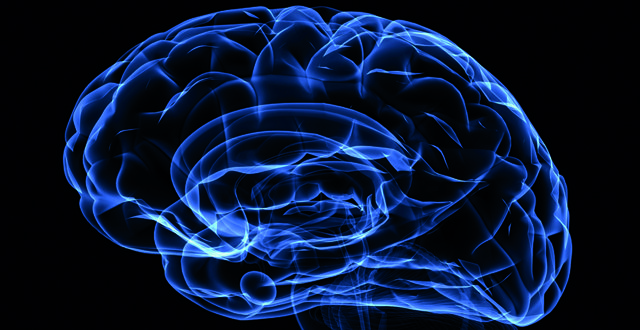 The gaps in Ireland's neurological services have been well reported. The country has one of the lowest consultant-to-population ratios in neurology in Europe. Currently, Ireland has one consultant neurologist per 140,000 population, the lowest ratio in the Western world, which compares poorly with the UK, which has one per 90,000.
There is also a lack of allied health professionals working in the area, while the recently-reported theatre closures in Beaumont Hospital, Dublin, have meant delays in patients receiving essential neurosurgical interventions. In order to improve the standard of care, the HSE National Clinical Programme for Neurology has submitted a model of care document, which was accepted and approved by the HSE earlier this year.
Speaking to the Medical Independent (MI) during the Irish Neurological Association 52nd Annual Meeting in the Strand Hotel in Limerick, the Clinical Lead of the Programme and Director of the Dublin Neurological Institute Prof Tim Lynch said that the document contains a vision of how neurological services should develop over the next decade. Prof Lynch explained that the new strategy contains a lot of plans put forward in the Neurology Needs document produced by clinicians at the request of the former HSE CEO Prof Brendan Drumm a number of years ago.
"Unfortunately, the HSE didn't publish it, so they didn't use it," Prof Lynch said.
"That was very disappointing frankly, but it was helpful to have that material at our disposal. We were able to use a fair bit of that material, plus other material, with a group that basically worked together as a working group to develop this document, which is a substantial document of about 300 pages or so, which outlines the blueprint really of what we think neurology in Ireland should be, and how it should be developed over the next five-to-10 years."
Prof Tim Lynch
Staffing
In spite of the gaps in services, Prof Lynch said that there have been improvements made in neurology in Ireland over the last number of years. There has been an increase in consultant neurologists (from a very low base), which has helped double the amount of outpatients seen. Currently, the number of consultant neurologists in Ireland stands at 34.
"There has been an investment in consultant numbers, which is good," according to Prof Lynch.
"That hasn't been matched by the team. This is a problem, because neurology relies on a multidisciplinary team comprising junior doctors, clinical nurse specialists, nurse practitioners, physiotherapists, occupational therapists, dieticians, social workers, speech therapists, neuropsychologists, etc. And those teams have not been appointed because of the downturn we've had for the last while and, hence, it's been kind of selective consultant appointments, which has been good because it has improved access, but on the other hand, the consultants are meant to do the whole lot and that's difficult. We know from the figures that Irish consultant neurologists see approximately two to two-and-a-half times more patients in outpatients than the UK consultants, so the HSE and the Government gets very good value for their money, frankly. It is overdone really because you can burn people out over time, because it is a pretty heavy weight on those people's shoulders."
In spite of the increase in consultant numbers, Prof Lynch acknowledges that more are needed. The plan is to increase the number in order to have one consultant neurologist for every 70,000 people. This would require a doubling of the current 34 consultants to 68 over a five-year period.
"If you take a bird's eye view, there are a couple of black holes in the country," he explained.
"The north west is one. Dr Kevin Murphy is a neurologist in Sligo; the poor man has to cover Sligo, Roscommon, Mayo, Donegal, all up in the north west, which is impossible and has been for a while for him. There is meant to be a second appointment done there now; it's been a slow process filling that post.
"We'll have to address what do you do with Donegal. Should there be a north-south collaboration? My thought on that is yes, and there's further debate to be done on that. Other areas that have a problem are the mid west, here in Limerick. It's improved substantially, with two consultants appointed in Limerick in the last few years, but they need to be better resourced.
"If you look at the midlands, there have been no neurologists in the midlands hospitals for many years and that's a real problem because they do acute admissions and one-in-five medical admissions have a neurological problem and the problem there is getting a correct diagnosis and a correct treatment and some of those can be difficult, because neurology is thought to be somewhat difficult.
"We would disagree, but we do accept that it requires a certain amount of training. Having neurologists in both the outpatients care, but also the acute care of patients coming in through emergency departments, is crucial. So there is a massive body of work that this document highlights, much of which is unrecognised and it's our job to educate the HSE. If you sort out acute neurology, a lot of the delays and problems would be sorted out. If you invest in neurology, that will improve."
The model of care document takes the new Hospital Group structure into account in its recommendations. Prof Lynch labelled the development of the Groups a "not unreasonable approach".
Frustration
Another source of frustration has been in the area of deep-brain stimulation (DBS). A proposal for the development of an all-island service was made last year, where the DBS service would be provided in Belfast, while the pre-op and post-op care would be done in Dublin.
"The HSE needs to act upon that and in the document again we've addressed DBS. It needs to be developed in this island and that north-south initiative is logical. It plays to the strengths we have within the island, and also I think it's a nice concept of having a north-south development," according to Prof Lynch.
"That model, it should happen and the [former Health] Minister was supportive, but the HSE haven't funded it."
The HSE has, however, accepted the new model of care document. Prof Lynch said that the document was submitted last year and although it has taken some time to reach this point, there is now real hope that services will improve. Regarding funding, he said that the public/private model employed in the Dublin Neurology Institute in the Mater Hospital, Dublin, could be used throughout the country.
"If we're not going to be able to get it out of the budget to appoint these people, we should explore if we can actually bring those funds from outside, whether it's through fundraising, philanthropy or other means. That was submitted to the leadership of the HSE as well for that discussion, so we'll be exploring that further. That can cause problems, but you put strict governance systems in place to be sure that there's no problems, and we believe we've done that very clearly in the Dublin Neurological Institute, which is a charity, and we abide very closely with the new charity legislation. All the concerns and anxieties people have with non-Government-run hospitals can be clearly addressed. I would also argue that many of the voluntary hospitals actually have better governance than many of the others and actually by law have to balance their books by the end of the year, whereas some of the HSE hospitals haven't had to do that and frequently will overspend. So if the governance systems can be put in place in a very clear fashion, we think that maybe there would be a way to do this because, yes, we're going to have a problem to get adequate resources in the short-intermediate term to develop neurology. I think we're going to have to have a flexible model to try and seed funding as we move along."
Alternative funding
While the model of care document offers a vision to evolve existing service models (such as the evolution of the Dublin Neurological Institute into the Irish Neurological Association), Prof Lynch said that the US offers a good example of how healthcare funding in Ireland can be put on a more sustainable basis.
"It's always struck me as surprising in Ireland that we've got this strange discussion going on, which I always think is a bit warped regarding either public or private care and 'never the twain shall meet'," he said.
"The model that we have is a bit more taken from what's done in the States, which is if you look at the major university hospitals in the States — Hopkins, Columbia University, Harvard — they're all actually private-run institutions that are charities and they have to plough their resources back into the academics and clinical care so that they become 'non-profit'," Prof Lynch commented.
"They generate a big income alright; the Mayo Clinic is a good example. They give superb healthcare, but it's done through that model and we should be looking at that sort of system if we can and bring it into this country in some fashion. It doesn't have to replace what we have, but can significantly complement it. You then start engaging in discussions with insurance companies about 'we now have better care for your patient, or your client who has a neurological problem, but you've got to help and pay for that', so you could evolve that over time, that it's a self-funding system, or at least significant funding coming into it.
"We think that's what we're going to have to look at and we'll be happy to explore it further because it's going to be a problem getting State funding adequately in the short term to develop what we know we should do."