You are reading 1 of 2 free-access articles allowed for 30 days
The best days of your life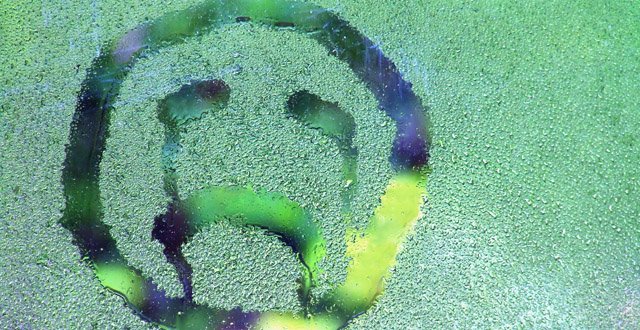 School days were not the best days of my life; college days, maybe. It's great to see so many kids in third level education compared to my time in the 1970s.
I know a lot of good people of my age, in Nenagh, who didn't get beyond school. One man was delighted to leave school at 14 to work on the family farm. His daughter is an actuary; she got the brains from somewhere. Another friend, without a degree, is incredibly proud of his son, who works in financial services.
My own husband, Tom, was the first kid from his neighbourhood to go to college and he wouldn't have, but for free schooling and college grants.
So maybe I was a bit naïve, thinking it'd be lovely for Tom's daughter, Annie, going to Cardiff for her stage management degree. The Royal Welsh College of Music and Drama is nice and small, about 600 students. The course is very practical. Week one, they learned to wire a plug. Week two, they did ropes and knots. Annie loves the course and the college.
So what's gone wrong?
I'm not breaking any confidence — Annie has posted on Facebook that the College sent her home three weeks ahead of her Christmas break. They say she's burned-out from anxiety and needs a break. The excellent news is, they want her back — either in January or September.
Annie has said she will go back. When Annie says something, it happens. Maybe it's something to do with being a stage manager.
This didn't come out of the blue. The two 'mums' — her mother in Dublin and stepmother in Dromineer — have been travelling to Cardiff for weekends to try and keep things going. (Yes, it's a good thing I'm not at work; I'm waiting to be retired because of my eyesight. Yes, it's a little awkward that I haven't been paid since April.)
Anyway, on the last visit, I finally understood what's going on. Cardiff is friendly. There are no problems with the course, or the college. The students and staff are great. The difficulty is the student accommodation. Although there are six students sharing, they are like "ships that pass in the night", as one of them said to me. They're all on busy courses, often doing 12-hour days, and they simply don't meet. Annie hates being in the flat and hates being alone. Who doesn't? Weekends are endless and frightening. Maybe I'd freak out if I was on my own, from Friday to Monday, in a strange city.
It's all come out as homesickness and anxiety. Next term, the students will be working on professional shows, in technical roles. Annie won't have time to think about herself. But for now, she's home for a long Christmas break and to work out whether January is too soon to go back.
As I said, this is not a secret. So I've been talking to a lot of other families with young people in education and I've found a world of problems. Students are not attending courses, not doing exams, and saying nothing; the colleges have no obligation to inform parents. Science, nursing, arts, engineering: It doesn't matter what the course is. Student accommodation is a major problem for some kids. Anxiety and panic attacks are very common, and not just in students.
A businesswoman in Nenagh knew her daughter was having a panic attack, because she suffered one herself years ago. She went to her GP saying she'd had a heart attack in the night, but was told it was a panic attack. Her mother gets them too and has to sleep for 12 hours afterwards.
That's important. As a hospital doctor, I think: 'Great! It's not serious, just a panic attack.' Now I know how wrong I am. Panic attacks are very frightening, no matter how often you have one. Even when brief, the effect on the body is like running a marathon; it can be felt for days after. Despite that, panic attacks can be silent, so that no-one knows it's happening, and that can be even more distressing.
Most of what I have learned comes from a great little book called Owning It: Your Bullshit-Free Guide to Living with Anxiety by Caroline Foran. She explains that she had everything: Job, flat, boyfriend. Then her world fell apart due to intense anxiety and panic attacks, but she found her way through.
I know Annie will too. This is a girl whose hobby is showjumping. I asked Annie if she gets anxious or panicky on Shadow, her beloved but stubborn horse, when tackling a series of difficult jumps in a show ring, with everyone watching. Her answer: She used to, but not any more. Sorted!
Let's enjoy Christmas and see what the New Year brings.