You are reading 1 of 2 free-access articles allowed for 30 days
'The bats are very noisy tonight'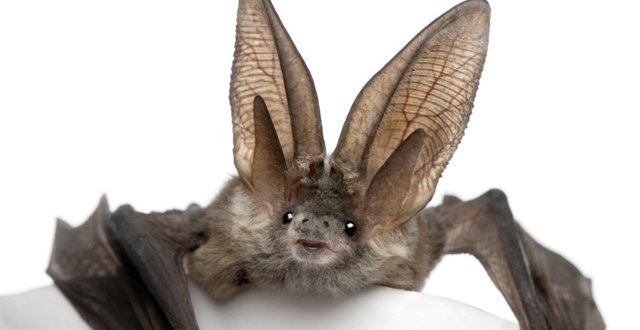 The old Yacht Club in Dromineer was a very basic wooden building, prone to mice. When we had committee meetings there, the high-pitched intermittent whine of the anti-mouse device was very unpleasant. Most people didn't know what I was going on about. They could only hear the 'click, click', which indicated the unit was turned on.
I wasn't surprised. I knew I could hear sounds of a high pitch. Years ago, an IBM friend tested me on his computer and found I could hear 3,000Hz higher than he could.
Around that time, a couple were giving out about their young son. He wouldn't stay in the Yacht Club at a social event because of a horrible noise. They presumed he was bored and wanted to play outside.
I said I could hear the anti-mouser and suggested a child would have even more acute hearing. They were startled. As far as they were concerned, there was nothing there.
Then they recalled an evening at home, sitting quietly reading, and the youngster said "the bats are very noisy tonight". His parents smiled at each other — such an imaginative child.
Now they looked at me in shock. Does this mean… ? Yes, I think he can hear bats.
It's remarkably hard to notice, to recognise, a sensory experience you don't share. Other people may be differently able.
A neighbour didn't like the family dog, a lovely, friendly Labrador. The problem turned out to be quite specific: My neighbour couldn't stand the smell of the dog. Often, she'd move to a different room to get away from it. As far as I was concerned, there was no whiff at all and other visitors agreed.
This year, my neighbour finally moved up the hospital waiting lists and had surgery to fix her hypercalcaemia. Post-op, she was much better in many ways. I enquired about the dog smell — it's not a problem anymore.
So that's a new symptom to add to the long list of 'stones, bones, moans and groans' caused by a raised calcium.
My brother is possibly the most rational person I know, so I was astonished to hear he can't walk down the 'smells' aisle in a supermarket. Cheese? Bread? No, it's the one with the soap powders and fabric conditioners. He has to avoid it completely.
I don't know what he's talking about, but I believe him. I have a problem in supermarkets too, but not that one.
I'm not very rational at times, so I thought I just didn't like supermarkets: People, noise, lights. In London, I occasionally abandoned the trolley and went home defeated.
Then I noticed I felt the same way about museums or art galleries, so I decided I must be 'a bad tourist'. Like the time I was overwhelmed at the entrance to the Louvre and found the coffee shop instead. Or got dragged off to the Uffizi in Florence and was delighted to find it closed.
Over the years, I've decided there's a physical reason behind my waywardness.
Last week, the Stage Manager and I were in Limerick, shopping for her new life as a student in Cardiff.
We decided to visit the Hunt Museum. I enjoy the idiosyncratic mixture of interesting items assembled by the Hunt family and it's a nice, small collection. This summer there's a lovely exhibition of paintings by Paul Henry (who I like) and Jack Yeats (who I do not love as I am 'A Bad Tourist'). Maybe I'm biased. We had a very pretty Paul Henry at home, when I was a kid, inherited from my grandparents.
I had no problem on the first or second floors of the museum. On the third floor, even though it's bright and airy, I began to get the familiar museum (or supermarket) feeling: Light-headed, can't breathe, a little nauseous. We went down to the basement to the Yeats/Henry exhibition and I was fine again.
It could be due to security systems, but then I shouldn't get it in supermarkets. Usually I feel unwell in large, modern stores with no external windows. Maybe it's from the air conditioning or something to do with a lot of machines and lights.
I went Googling my complaint under headings like 'sick building syndrome' or 'electromagnetic sensitivity' and was charmed to find it doesn't exist. Wikipedia quotes lots of research to show I'm a nutter.
That's okay. For me, it's real.