You are reading 1 of 2 free-access articles allowed for 30 days
The balance between fiction and medicine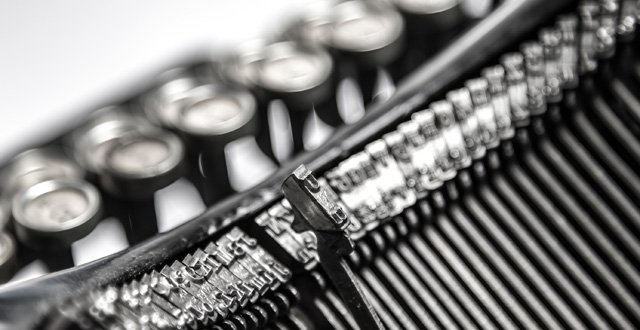 The great Russian short story writer and dramatist Anton Chekov, who was also a medical practitioner, once referred to literature as being his "mistress". The description implies that, for Chekov, writing was something almost illicit, an activity to be conducted in the shadows of his medical career. A sense of secrecy about his fiction is also evident when talking to Irish oncologist, Dr Austin Duffy, who felt that he was "outed" as a writer after he won RTÉ's Francis McManus award in 2011 for his short story Orca.
"Writing at that point was my total secret, no-one knew about it apart from my wife," Dr Duffy, who is based in the National Cancer Institute's Centre for Cancer Research in the US, tells the Medical Independent (MI).
Dr Duffy reveals that he was almost embarrassed by the level of attention he received after winning the award. Now an even brighter spotlight is about to be shone on his former secret with the forthcoming publication of his debut novel This Living and Immortal Thing, which is due out next year. Despite Dr Duffy's obvious reticence about the inevitable publicity that comes with a successful writing career, the first reaction he had upon learning that his novel was going to be published was still one of great excitement.

Dr Austin Duffy
"It was great, brilliant, just so exciting. There was a lot of rejection along the way, which I don't mind, because one of the things I've learned through writing, since I started back in 2007, is that you really need the rejection; the rejection makes it better," he comments.
"Even Orca was rejected many times. It was entered into competitions and didn't get anywhere, but each time that's an opportunity to rework it and make it better."
Chekov said that he turned to writing when bored of medicine, and vice-versa, yet both Orca and This Living and Immortal Thing are very much reflective of Dr Duffy's medical interest in cancer. Orca explored the emotionally complex relationship between an intern and a paediatric cancer patient, while the protagonist in the novel is researching cancer in the laboratory of a New York Hospital.
According to Dr Duffy, one of the ideas he was keen to explore in the novel was the fundamental paradox of cancer biology.
"I've always been very interested in the biology of cancer and this paradox that cancer arises from a random genetic mutation through our DNA, which is also how evolution occurred, so it's almost like cancer is the flip-side of evolution, or life as we know it, and you don't get one without the other. Even before any writing came into it, when I was interested in cancer from a scientific point of view, I was always struck by that paradox, which is hard to get your head around but is striking in its own way as well. That was one of the fundamental things I wanted to get across in the book."
Being a qualified doctor gives Dr Duffy access to a whole spectrum of knowledge that would be difficult for any lay writer to gain without considerable research. Relaying that knowledge through the guise of fiction gives rise to lyrical passages about the disease in Orca, where tumours are described as hanging from the patient's "bronchial tree like ripe fruit," and were "lit like a stained-glass window by the immune-histochemistry", which is very different from the descriptions given of the disease in medical textbooks.
"I try to do that in my book as well," Dr Duffy says.
"That was one of the main motivations behind this book, doing that, because a lot of the time the scientific concepts are simple, we complicate them with the jargon we use but the nature that's underlying everything is very striking. It can be very elegant, and obviously cancer is a vicious disease, but it is a territory that isn't explored much, for obvious reasons. Orca was an early story; this book tries to go into similar ideas, but obviously in a novel you can expand on it more."
While many aspire to have their name on a book cover, the key to success in writing, like many other areas in life, is hard work and dedication
Dr Duffy denies suggestions that the novel is strictly autobiographical, even though the main protagonist, like himself, is an Irish doctor based in America, working in the area of cancer research.
"It's autobiographical to the extent that yes, it involves a doctor and it's about cancer, but the narrator and the events are fictional, they're a construct," he maintains.
"Obviously I've drawn on my knowledge and my experiences. The literal experiences might not have happened, or not have happened in a particular way, and the characters are all made up etc, but there is an emotional truth you're trying to get at, which I can internally verify through my experiences."
Travelling
Dr Duffy, who hails from Dundalk, says that in childhood and adolescence he never felt an overwhelming ambition to become a doctor, and that even when studying medicine in Trinity College Dublin he did not know what area he wanted to specialise in. However, his enthusiasm for his chosen career developed with time, and he especially loved his intern year, during which he worked in St James's Hospital, Dublin. After graduating in 1998, Dr Duffy went to Australia and New Zealand, where he did a considerable amount of emergency and general medicine work. It was while working in Wellington Hospital in New Zealand that the idea of specialising in oncology became something he considered for the first time.
"I just liked it. I mean it was very, very difficult and it was long hours, but I really enjoyed it, I enjoyed the science of it and also the engagement with the patients and the other staff."
After completing his specialist registrar training in oncology in Ireland, Dr Duffy went to the world-renowned Memorial Sloan Kettering Cancer Centre, New York, where he was granted a Fellowship Award and specialised in gastrointestinal (GI) cancers. He intended to return to Ireland in 2008 following the completion of the Fellowship, but due to the lack of job opportunities here, this did not prove possible. However, a "fortuitous" opportunity opened up in the Centre for Cancer Research, where a programme was being developed in GI oncology. The Centre, based in Bethesda, Maryland, near Washington DC, forms part of the National Institutes of Health, which are funded by the US Federal Government.
'The person that I am when I'm writing is much more intelligent than the person that's walking on the street'
"It's kind of unique, as it's not your standard hospital because every single patient treated here is on an investigational clinical trial, so it's not like a regular hospital where you have patients who come in or are diagnosed with a certain condition or have multiple different illnesses," Dr Duffy explains.
"Everybody here is on a clinical trial. Most of them would have been on standard treatments before coming here or before being referred here. So to build a programme took a lot of work because in order to treat patients and to be busy and have a successful programme, you have to have clinical trials and it just takes time to get the funding, get them developed and build your clinic."
The programme is now fully established and is in the process of developing protocols around the use of immune-based treatments for GI cancer. Dr Duffy says it is an exciting area to be involved in, as these therapies are a radically different approach to what have come before. Instead of focusing on the cancer itself, the treatments try to stimulate the immune system to fight the disease.
Immune system
"For decades it's been a little bit of a 'holy grail' to try and get the immune system to fight against cancer. There's been a lot of debate, a lot of questioning about why the immune system doesn't recognise cancer and why it doesn't get rid of cancer. Part of the problem of course is that the cancer comes from within and the immune system often doesn't recognise it as a foreign body the way it would with bacteria or a virus."
In fact, it turns out that the immune system does recognise the cancer at some level, but that the cancer manipulates its microenvironment by dampening the response to ward off attack. Studies have identified that receptors CTLA-4 and PD-1 negatively regulate T-cell activation, meaning the immune system activity is reduced. By developing drugs that limit these receptors, the immune response can be boosted.
While immune checkpoint inhibitors have been shown to be successful in treating melanoma, with some effectiveness in treating other cancers, such as lung, ovarian and bladder cancers, their efficacy as regards GI cancer has been limited in comparison. There is, however, potential for the therapy to be effective in these cases, especially if it is used in combination with other treatments.
"These immune checkpoint inhibitors have been shown to be effective with melanoma and also other cancer types. Unfortunately, when they were tested just by themselves in GI cancers such as colon cancer or pancreatic cancer there were no reported responses. So we really don't feel that by themselves the drugs are going to be enough in those diseases, but you need to combine them with other treatments. That's probably where the progress is going to be made in the future, and that's the exciting thing about them; the potential for combining them with other types of treatment, whether it's radiation or standard chemotherapy. There's a lot of evidence from laboratory work showing that this sort of combination, these combined modalities, can actually be effective."
According to Dr Duffy, the programme is conducting a liver cancer study where immune checkpoint inhibitors are used in conjunction with radiofrequency ablation or transarterial chemoembolisation (TACE). The results from the first 20 patients on the combined therapy were recently presented at the 2015 American Society of Clinical Oncology (ASCO) meeting in Chicago. While the findings were interesting, it is too soon to say anything definitive about their efficacy. Other studies are taking place along similar lines, examining the use of the inhibitors alongside radiotherapy in the treatment of pancreatic and colon cancer. Again, Dr Duffy says that it is early days, but adds that evidence suggests that an immune response is stimulated when a tumour is radiated, which makes the combination therapy more likely to be effective.
Rewarding
Speaking in general about working within this clinical environment, Dr Duffy says it is one that he enjoys immensely.
"I love it," he says.
"I mean, it's demanding but also rewarding in its own different ways. Academically you have to really justify everything you do; there has to be strong science behind whatever concepts you're trying out. On the patient care side of things, you're dealing with patients who've been through all the standard treatments more or less, so there are many aspects that need to be considered.
"The environment is very facilitative in terms of really driving the research and to meet the standards of care or certainly improve the standards of care, so there's a lot of energy in this area, particularly given the wider context of the excitement around these immune-based treatments. I consider myself lucky to be working in this specific area that happens to be taking off in the last couple of years. It's good but it's obviously tough work as well."
The demands of the work mean that it is even more difficult for him to find time to write. This is made even tougher as his wife, Naomi, recently gave birth to their second child.
While Chekov saw writing and medicine as being mutually exclusive, Dr Duffy says that they have more in common than might be realised
Fortunately, Dr Duffy says that the bulk of work on his novel is completed. As a result of the pressures working on the programme, Dr Duffy began getting up at 5.30am to write, as he found he was too tired in the evening to devote the necessary energy to producing a novel.
Things were very different in New York when he first began writing seriously. Although he had aspirations of being a writer for a long time, crediting his secondary school English teacher Mr Sydney Peck in particular as an inspiration, Dr Duffy says that he had never written in anything but a sporadic fashion before coming to the US. Shortly after he arrived in New York as part of his Fellowship, he enrolled in the Writer's Studio in the West Village in Manhattan.
"I lived in very basic hospital accommodation on York Avenue in the Upper East Side of Manhattan and I had no television and no Internet. For years, similar to a lot of people, I considered myself to be a writer without actually doing a lot of writing. Moving to New York and living in those circumstances, I said to myself, 'well, you'd better do it now, this is the time, this is really it, this is the opportunity'," Dr Duffy states.
The main benefit, which he derived from the class, was gaining the discipline to make writing a part of his daily life.
"It's not that they teach you how to write or anything like that, but you get exposed to a lot of different writers and they force you to read an awful lot. They set various small exercises that lead on to other things and it basically gets you out of your own head. I found that I started taking it very seriously. I would try and do it every day and I kept that going since then."
The process
The original idea behind Orca actually dates from one of these writing exercises. After Dr Duffy won the Francis McManus award in 2011, he had been working on the novel for three or four years. While winning the award did not give him additional confidence, it did provide a spur to take his writing even more seriously.
"I don't think you're ever confident really because it's such a struggle," Dr Duffy remarks.
"You never feel that what you're doing is very good at all, but if you do feel that you're usually wrong. But it wasn't so much confidence, it was more that I felt that I'd have to back it up."
An editor at a publishing house made contact with Dr Duffy in light of the award win and reviewed an early draft of the novel. Although he passed on the novel, Dr Duffy credits him with making invaluable suggestions, without which he says the publication of the novel would not be possible. Work on the novel continued, he followed this advice and a Dublin literary agent took on Dr Duffy as a client.
Last July, the agent contacted him to say that publishing company Granta was interested in publishing the novel. Its name, This Living and Immortal Thing comes from a poem called Cancer by Stanley Plumly, which was published in the New Yorker.
"It's very different from my work but that poem in particular, I just couldn't believe how good it was when I read it, some of the language in it is so beautiful and the descriptions of cancer in it were lyrical, also imaginative. It's a very associative piece of work and kind of nostalgic, which is not like my novel at all."
Although cancer is a key part of the book, the narrative also tackles concepts like the isolation that comes with emigration, though the protagonist's loneliness is also related to his familial situation and work.
"He is isolated and one of the easy ways to do that is make him an emigrant, but he's also separated from his wife, and, in a sense, he's retreated from life to work in a laboratory. When you think about it, in science, a laboratory is probably the most controlled environment on earth; it's as protected as it gets. Everything is pre-determined, everything is measured out, quantified. There must be a reason why he has gone there. So I suppose the underlying narrative of the novel is how he emerges from that and re-engages with life or reality."
As regards his process, Dr Duffy says he is not an advance plotter, but rather he allows the story to evolve through the characters over time.
Asked what has been the best writing advice he ever received, Dr Duffy relays the line from Danish author Isak Dinesen: "Write a little every day without hope or despair." He believes it to be a sturdy maxim for any would-be writer to abide by. For what comes across from talking to Dr Duffy is that, while many aspire to have their name on a book cover, the key to success in writing, like many other areas in life, is hard work and dedication. He does not think of his own writing in the dualistic terms of being either easy or a struggle, but rather something that he has chosen to devote himself to. For Dr Duffy, writing is something that makes life clearer and helps him process the world.
"It's how I do my thinking and how I interrogate and analyse both myself and the world around me," he says.
"The person that I am when I'm writing is much more intelligent than the person that's walking on the street. Things slow down when you're writing and also your memory is better. Mysterious things occur to you, imaginative things, and you have a memory for things. I just enjoy that clarity that you get with writing. I like the trudge of doing it every day. I like the relentlessness of that. I do some running as well and it's sort of similar. I like having something that you can sit down at every day, particularly in recent times with the new baby. A relatively short period of time, early in the morning before anyone else is up. It's nice to have that part of each day where you can just focus on that."
While Chekov saw writing and medicine as being mutually exclusive, Dr Duffy says that they have more in common than might be realised.
"I'm always struck by the similarities between writing as an art form and science, in that there's bad science just as there's bad writing, but in both good science and good writing there has to be a truthfulness about it and a rigour. With science, obviously you can quantify that, you can measure it, whereas in writing, it's subjective but you can still measure it against your own experience, so if you're reading good writing, you recognise it. You recognise what the author is saying — it rings true to you."
The final article of this three-part interview series on doctors and the arts will appear on 13 August