You are reading 1 of 2 free-access articles allowed for 30 days
The ART of having a child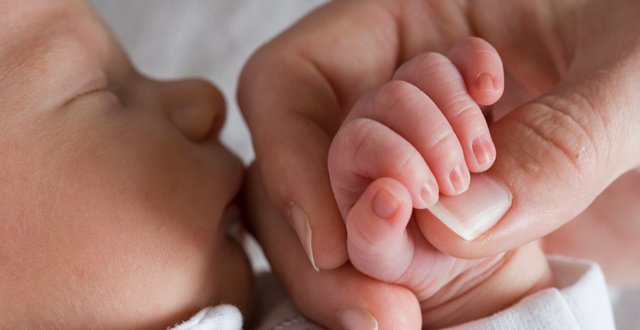 The rate of birth of twins has increased by 76 per cent since I was born in 1980, to when my own duo were born in 2013. Much of this is attributed to the increasing prevalence of assisted reproduction and in vitro fertilisation. When my wife got pregnant with twins, many of our friends and family wondered if we'd had IVF, and some even assumed it, even though they had been at our wedding eight months and three weeks before the children were born (two weeks prematurely, Father). It's a good thing that any stigma attached to assisted reproductive technologies (ART) appears to be dissipating and that the opposition of some of the more conservative Christian denominations against the treatments is being ignored. Indeed, the idea of people who cling to such rhetoric declaring themselves, in other arenas, to be 'pro-life' is truly astonishing in its hypocrisy.
Nonetheless, I wonder if Ireland's notoriously poor public access to IVF (only Russia in Europe offers worse access) is rooted in such outmoded attitudes. IVF can painful, risky, frustratingly unreliable and expensive for families, costing anywhere between €4,500 and €9,000. This has led a number of patients to look overseas, with a 59 per cent increase in enquiries to clinics abroad, and a 463 per cent increase in enquiries to clinics in the Czech Republic alone, based on data from the whatclinic.com website. Difficulty with fertility is thought to affect one-in-six couples and the impact of infertility is profound, with a 2004 study estimating that 40 per cent of infertile women suffered from depression, while 87 per cent had anxiety.
There has been a 59% increase in enquiries to clinics abroad and a 463% increase in enquiries to clinics in the Czech Republic alone
There are a whole raft of things about healthcare in Ireland that I don't understand and that have, if anything, become more confusing with time and distance spent away. This is one of them. From reading social media debates, not funding access to IVF seems to be that rarest of issues that unites some on both sides of the abortion debate. A massive amount is made of the virtue of value for money in healthcare. QALYs and DALYs are the lingua franca of health economics, but while 25 per cent of the healthcare budget is spent on patients in the last year of life, a comparatively miniscule amount of spend on an intervention that could provide 80-odd life (and taxpaying) years is considered too much.
People will passionately express opinions on whether or not public money should be spent on this intervention, while never sparing a second thought about what is spent on statins, or bunions, or haemorrhoids or anything else.
The truth is that this issue is a symptom of a wider problem. Many of those experiencing fertility problems are couples in their 30s or older, usually from dual-income families, who have often delayed marriage and family for reasons of career or academic development. Having toiled and striven to set up a stable household (which is usually by far and away a net contributor to the State), they long to share it with children. However, as we have touched upon in this column before, everything in Ireland is set up to squeeze their tribe and make them fail, and this is no different.
Should they be successful in their quest, they will face high taxes, rising education and childcare costs and governmental indifference to their concerns. As I write this, it is emerging from declassified official documents that in the week that the bank guarantee was issued in 2008, the Cabinet of the day considered putting an end to free secondary education by charging a compulsory levy, with the aim of netting €42 million in revenue. By way of context, the bank guarantee issued that week is estimated by the Governor of the Central Bank to have cost the country €40 billion since. So for every euro spent making secondary education less accessible, a thousand would've gone into the pockets of the bondholders.
The fact that such a wheeze was even considered and discussed at Cabinet level is deeply disconcerting.
A child is the most wonderful, positive thing that can ever enter your life. The colour every one can bring to the world around them is truly unique and thrilling. While budgets are strained and multiple priorities compete for ever-scarcer resources, it is surely time that the State considered its options in making this most incredible of medical technologies more accessible to middle- and lower-income families.