You are reading 1 of 2 free-access articles allowed for 30 days
The art of gracious acceptance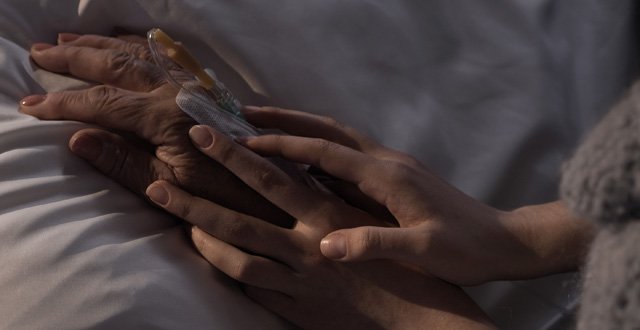 "I washed my windows yesterday," she said. "Oh my goodness!" I replied, "I don't even wash my windows," as if I was the epitome of domesticity and household management, "you must be feeling well". "I am, thank God," she said with a smile. "Every day I get up early, do a bit of housework, take a stroll around the garden, if it's dry, call to my neighbour for a chat and listen to a bit of local radio, just to keep in touch with what is going on.
"I like to get the death notices," she went on, in the same cheerful tone, "I don't like not to know if someone has died. At my age, I know more of those in the departure than the arrival lounge, I'm afraid."
There was nothing morose about her words, no regret or self-pity. Just acceptance and gratitude for the life she had and the fact that she was still here while many were not.
I was waiting for her prescription to print, standing over the printer to pre-empt a paper jam. I have deliberately placed the printer as far away as possible from my chair so that I have to get up and walk over to it every time I print something; a combination of maintaining circulation to the extremities and subconsciously signalling the close of the consultation. Looking across at her, I found myself hoping that I would grow old like this woman. There was something serene and joyful about her. I wondered if I should share this insight with her. I decided not to. I was already behind with appointments and needed to move on. She looked at me as if she knew I was going to say something and had changed my mind. I sat back down alongside her, head bent over the script, while signing it. "I haven't seen you for a while," she said, "it was your husband I met the last few times. I was a bit worried that you might not be well." I looked up and saw the concern on her face. "Oh, not at all, not a bother on me, thankfully," I replied, "I must have been off gallivanting". "Oh, good," she answered, "my neighbour said she had been in to you so I figured that was it".
I relaxed my pose and decided that although the consultation might be complete, life was too short not to engage a little longer. "It's very kind of you to think of me," I said. "I do appreciate your concern." "Oh, you have a hard job, doctor, and I don't know how you do it, day after day, sitting here listening to the likes of me and taking care of sick people all the time. I often think of you and your family and say a prayer that ye will all have good health."
I wondered who was caring for who in this complicated human interaction. Me, the doctor in my consulting seat, my mind already on the next person in. This elderly lady, over 30 years' my senior, letting me know that I was not just a doctor, that I mattered to her and that she remembered me and my family in her prayers. I was humbled. With a start, I realised that I could have missed this. A precious gift of caring and kindness, offered unbidden with no strings attached. I could have gone automatically through my day and denied myself the love, gratitude and concern that this lady was offering.
She rose, took her script from my outstretched hand and made her way to the door. "Goodbye, now, doctor," she said. "It was good to see you." "And you," I replied, holding open the door and touching her lightly on the shoulder as she went out.
Within a week, she was gone. Slipped away quietly in her sleep, it appeared. Her neighbour found her the next day when she did not arrive for her usual chat. It did not surprise me. Despite her apparent good health, she had a number of illnesses, all gently but stealthily stealing her breath, leading steadfastly to her last.
Medicine has limits. Human kindness does not. I learned a lesson from this beautiful lady and am grateful that I did. People are the reason I do my job. These people I meet every day come with gifts of compassion, kindness, gratitude, wisdom and love. I just need to allow myself to receive them.
I didn't get to hear her name announced on the death notices but I did call to her house a couple of days later to pay my respects. There, sticking out from the mantlepiece, was the prescription I had given her the week before. Later, in the surgery, I checked her file and discovered it wasn't actually due for renewal for a further three weeks.