You are reading 1 of 2 free-access articles allowed for 30 days
The accidental revolutionary doctor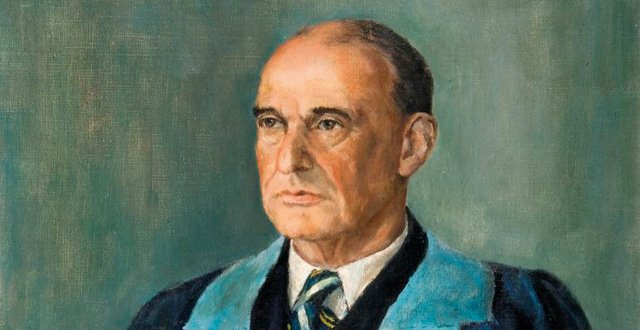 On the morning of Tuesday April 25, 1916, Dr George Henry Mahony, outfitted in his full British Army uniform, disembarked from a train on Harcourt Street, Dublin, completely unaware of the incendiary environment he was stepping into.
Dr Mahony had returned to Ireland on convalescence after suffering an accident in India, where he was stationed with the colonial medical service.
Now with his recovery almost complete, Dr Mahony was to receive yet another shock as he was flung into the revolutionary furnace of the Easter Rising and launched onto the historical stage.
Over the weekend he had spent time with friends in Wicklow and was visiting Dublin to see his sister, who lived in Drumcondra. Walking towards St Stephen's Green, he was met with concern by a passer-by, who, noticing his uniform, warned him about the insurrection that had engulfed the city. Dr Mahony thanked the man, but ignorant of the severity of the rebellion, continued on his way.
The scene is evocatively described in Max Caulfield's The Easter Rebellion, first published in 1964, as numerous other pedestrians repeated the warning.
One of them, identifying himself as Canon Hemphill, even invited Dr Mahony to his home to hide. Finally realising the danger, Dr Mahony accepted the offer. On their way to the house, a woman, standing by her own doorway, left to fetch him a macintosh, a cap and a pair of blue serge trousers, which he changed into, though he did not remove his khaki jacket.
He only spent a short time in the Canon's residence in Ailesbury Avenue, as he wanted to make contact with his sister, so after lunch he resumed his journey to the north of the city.

Birth of the Irish Republic by Walter Paget
Dr Mahony managed to obtain a taxi from a local garage and was being driven through Amiens Street when the car was stopped by a small group of rebels. Spotting his army jacket beneath the coat, one of the group quickly identified him as a British army officer. He was taken from the car and marched to the offices of the Dublin and Wicklow Manure Company, where he was held captive and interrogated. After being locked in a small lavatory in the building for a short period, a rebel officer opened the door and later took him, along with other prisoners, to what was the heart of the Rising — the GPO.
It was here that Dr Mahony was to play a central role in taking care of wounded rebels, including one of the Rising's ringleaders, a severely injured James Connolly.
Perhaps due to his position as a British Army Medical Officer, Dr Mahony's work in providing vital medical treatment in the GPO has seldom been fully appreciated.
Like many a newly-trained Irish doctor, he was attracted to the British Army for the opportunities of career advancement that would have been unavailable had he stayed at home. Born in 1888 in Co Cork, Dr Mahony was the son of a pharmaceutical chemist and went to school in Cork City. He entered University College Cork in 1906, graduating in science (BSc 1911) and medicine (MB BCH BAO 1913). After graduation, he joined the British colonial Indian Medical Service in 1914, achieving first place in the competitive examinations.
His journey to the GPO was very different to that of future Government Minister and then medical student James Ryan, who as a committed nationalist and member of the Irish Volunteers was stationed in the building as a medical officer. But in some ways Dr Mahony's story, although the result of pure chance, was representative of the country's complicated relationship with Britain.
The ambiguity of being an Irish-born British Army Officer caught up in a secretive nationalist uprising, which initially surprised and angered the local population, reflected Ireland's difficult, often contradictory, colonial heritage.
The GPO
Dr Mahony did not immediately enter the action, but was taken to the second floor of the building with the other prisoners. It was only after being interrogated by Michael Joseph O'Rahilly ('The O'Rahilly') and rebel Quartermaster Desmond Fitzgerald the following day that he revealed he was a doctor and could provide medical assistance to the casualties.
Upon learning this, Fitzgerald, for whom Dr Mahony later expressed great admiration, took him to the ground floor of the GPO and set him to work.
In his recollection of the Rising, Ryan wrote he was shocked when he was ordered by Rising leader Sean McDermott to head medical operations at the garrison, as he had never been part of a medical corps.

The Easter Rebellion by Max Caulfield
"Like all the other medical students in the Volunteers, I had elected for training in the fighting forces and I had expected now to be called upon to put my skill in the use of rifle and bayonet to the best advantage," according to Ryan.
"But no. I was not to be tested as a marksman. I was, instead, to take charge of a dressing station and a casualty hospital combined. I hesitated but orders were orders so I turned my back on weapons of destruction and donned a Red Cross armlet — the emblem of my new authority. I was within two months of my medical examination and perhaps in spite of myself, I could not help being quickly interested and keen to take on a job."
The staff of the hospital consisted of his fellow student, Dan McLoughlin, who had reportedly been repeatedly unsuccessful in his medical examinations, three or four members of the medical corps and about a dozen members of Cumann na mBan. On the ground floor toward the rear of the GPO, the medical unit had two rooms. One of moderate size with a glass roof was used as a first-aid post. The other, a large sorting room, was fitted with a number of beds sufficient to receive many anticipated casualties. Ryan said the medical unit had a large, though not selective, stock of medicines and dressings. On Tuesday night and Wednesday Ryan said the unit was not very busy as there were only a few casualties, none of them serious. By virtue of his greater qualifications and experience, Dr Mahony would have been the de facto senior medical officer in the unit when he assumed his duties.
Examining the equipment, he saw sterilising needles, forceps and surgical knives, as well as a veterinary thermometer for registering the temperature of cows, which was presumably taken in error. He got to work immediately and gave a man, who had been shot in the lung and was lying on one of the mattresses, a shot of morphia.
Caring for Connolly
Dr Mahony's most significant task over the coming days was to provide treatment to James Connolly. On Thursday, 27 April 2016, while supervising the reinforcement of the rebels' barricades between the Metropole Hotel and the GPO, Connolly was shot, receiving a flesh wound on his arm.
He returned to the GPO, where Ryan (or Dr Mahony — there are different accounts) applied dressing to the wound, before returning to supervise the men. Before long, Connolly returned, this time on a stretcher, suffering from a severe wound in the ankle. "It was badly lacerated, probably from a rifle bullet at comparatively short range," Ryan recollected. According to his account, Ryan provided Connolly with chloroform, while Dr Mahony and McLoughlin put the legs in splints.
This is substantiated by Dr Mahony's own account, provided in Caulfield's book. McLoughlin produced the chloroform after Dr Mahony, who had quickly applied a tourniquet to the wounded leg, asked if there was any anaesthetic.

James Connolly
"It would have taken a whole lake of that to put Connolly under, and I began to understand why McLoughlin hadn't qualified after 10 years of trying," Dr Mahony is recounted as saying.
"'Oh, that will be alright,' he insisted, when I pointed out its inadequacies. Eventually, Ryan sent a small lad for some chloroform and anaesthetic ether. Ryan administered this while I released the tourniquet, fished out the small fragments of broken bone and ligatured the small vessels. Then I fashioned a back splint with a footpiece, applied it, and gave Connolly an injection of morphia. When I'd finished, Desmond Fitzgerald came to me and said, 'You're not to go back to your friends tonight — you're to stay here in the hospital.' So they produced a mattress for me and I lay down on it. Some time later Connolly called me over, eyeing me critically, said, 'you know, you're the best thing we have captured this week'."
By this stage, the casualties started to mount and Connolly's injury meant he required constant attention. By Friday morning the number of wounded totalled 15.
An order was given for all the casualties to be taken to Jervis Street Hospital. However, Connolly refused to go, desiring instead to resume control of the garrison. Ryan stayed behind with him, while a group, including the wounded men, and Dr Mahony, pushed through tunnelled walls towards the Coliseum Theatre on Henry Street.
Dr Mahony did not stay there long, as word was received that an insurgent had fallen over Connolly's splints and his help was needed to mend them.
He returned to the GPO, where fires were now raging. Despite the danger they were in, he remembered the men in the building as being remarkably calm as a result of the leadership of Padraig Pearse.
"It seems that Pearse, in the way he held them all together, was a gifted leader and a man supremely fitted to command," he said.
After fixing the splints, Dr Mahony returned to the Coliseum. Eventually the group made their way to Middle Abbey Street, where they were fired upon by a British Army regiment, the Sherwood Forresters.
Upon seeing the Red Cross Flag held aloft by a member of the group, Father John Flanagan, a captain of the regiment, called for the flag bearer and one other to come forward to talk. Father Flanagan invited Dr Mahony, who opened his coat to reveal his army jacket, and together the two men walked towards the regiment. Dr Mahony's role in the Rising had come to a close.
Aftermath
Ryan was with Connolly on Moore Street when the rebels surrendered, after which the founder of the Irish Citizen Army was brought to Dublin Castle, where there was a military hospital. One of the doctors who worked there, a Dr JC Ridgway, remembered Connolly as suffering from a "bullet wound on the right leg causing a compound fracture of the two long bones (tibia and fibula) in their middle third".
A few days later the leg was operated upon. Connolly, still recovering from his injury, was put on trial and prosecuted in his room in the hospital. He was later brought to Kilmainham Gaol and executed with the rest of the rebel leaders.
Ryan was arrested and deported to jail in England, but was released later in 1916. He fought in the Civil War and, later in life, was a Fianna Fáil politician, with the Ministries of Health and Finance being two of his most prominent positions.
As for Dr Mahony, he returned to the military medical service, where he served in India and Afghanistan, reaching the rank of Colonel. In India he achieved high academic rank, being appointed to the positions of Professor of Obstetrics and Gynaecologists, Dean of the Medical Faculty and Principal of the Prince of Wales Medical College in Patna, which is now part of the University of Bihar.
Some time later Connolly called me over, and eyeing me critically, said, 'you know, you're the best thing we have captured this week
He also received Fellowships of the Royal College of Surgeons in Edinburgh and of the Royal College of Gynaecologists later in his career.
Dr Mahony married Kathleen Duffin, who had herself studied science, in Belfast in 1918. Their son, a grandson and a great grand-daughter all followed him into medicine, and the Royal College of Gynaecologists has awarded a prize in his name for a medical graduate of the University of Bihar to attend an international conference. He died in his sleep in March 1964 in his home in Belfast, almost 50 years after the Rising took place.
Dr Mahony's story fits uneasily within the nationalist narrative of the rebellion and is in danger of being marginalised, yet he is reputedly a figure in one of the most iconic representations of the rebellion — Walter Paget's famous painting Birth of the Irish Republic, when he is depicted crouched down, tending to the wounded Connolly.
Whether the crouched figure is in fact Dr Mahony is open to doubt. What cannot be disputed is that Dr Mahony, an Irish doctor employed by the British Army, provided medical treatment to one of the key figures of this defining point in the nationalist struggle.
Dr Mahony's role during the Rising, ultimately, was not defined by his nationality, but by his profession. The duty of care he had as a doctor transcended questions of patriotism or his status as an unfortunate prisoner of war.
In the end, his vocation, like that of other medical practitioners, was to the sick and injured, not to a country.