You are reading 1 of 2 free-access articles allowed for 30 days
Testing times for the ICGP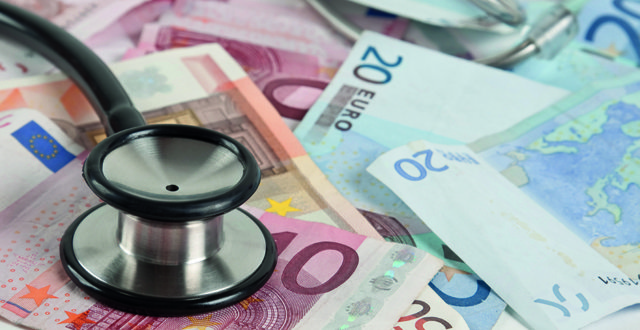 Savings – or cuts.
Downsizing – or restructuring.
Choice of language has characterised the controversy over the proposed transfer of GP training delivery to the ICGP. The debate is sure to intensify as the College's AGM approaches on 25/26 May, with motions submitted from Faculties requesting a review of the terms negotiated with the HSE.
In 2016, the ICGP agreed to a funding reduction of over €3 million under the proposed transfer of GP training from the HSE and plans are advancing within the College to complete the transfer process.
The agreement involves the delivery budget reducing from around €11 million to €7.8 million (as applied to a trainee intake of 172) and radical overhaul of the roles of programme director/assistant programme director. The 14 GP training schemes will be replaced by six programmes and 12 educational sites. There will be six vice-deans, a number of assistant vice-deans and "GP educators".
Responsibilities
Currently, the College is responsible for trainee recruitment and quality standards, but financial, structural and administrative aspects are managed by the HSE. In principle, most GPs welcome the pending transfer of training delivery to the College, but the terms are contentious.
The ICGP CEO, Mr Fintan Foy, was not in post in summer 2016 when the heads of the agreement were signed, a period that is coming under close scrutiny from some members.
However, Mr Foy insists the funding reduction largely involves 'savings'.
"It is not a cut, it is better utilisation of the funds that are available," Mr Foy told the Medical Independent (MI) during an interview at the ICGP's offices in Dublin, with the College's media advisor also present.
GP training enjoys a good reputation. Current and former trainees have often referred to it as 'the jewel in the crown' of postgraduate medical training. But trainees fear that small group learning and teaching quality will become casualties of the agreed funding reduction.
"We are looking for some assurance that class size will remain as is," a trainee who did not wish to be named told MI. The trainee said there is concern that non-GP clinical educators will potentially assume roles currently undertaken by GPs and that a cap of 36 days of day release per annum will apply, a major reduction on the number of day releases in some schemes.
Mr Fintan Foy
The recent resignation of the two trainee representatives on the College's transfer implementation committee has underlined the depth of concerns, with these doctors informing the ICGP board they felt marginalised and even silenced in that process.
But unease is permeating throughout general practice, as evidenced last month when IMO GPs voted to note the terms of the transfer "with the greatest concern".
Cork GP Dr Dan Hinds, Assistant Programme Director with the Cork GP Training Programme, tells MI the issue has "strained the College to a great degree".
He says the deal was concluded at a time of huge change within the College and when there was no national chairperson in place.
"But irrespective of that, that was the negotiated deal done by the ICGP. As a result, that meant they were going to have to, in some way, reorganise GP training. Their view would be they've organised it in such a way that nothing is going to change, but the reality of the matter is there is a huge difference of opinion on that."
It is anticipated that the number of programme directors/assistant programme directors will significantly reduce and the roles will be reconfigured with reduced pay. Programme directors and the HSE are engaged in a process at the Workplace Relations Commission (WRC). MI understands the HSE has taken a position that many programme directors are not employees but contract workers. There are currently around 70 programme directors and assistant programme directors. It is understood that some do not have written contracts.
A number of initial claims were heard at the WRC in February.
Costs
MI understands most programme directors may receive around €50,000 per year and assistant programme directors €20,000-40,000. Some also receive a locum allowance to cover the periods when they are absent from their practice in order to deliver training.
The HSE said programme directors/assistant programme directors are paid €197.23 per session (a session is three hours).
A 2015 document from the Department of Health on resourcing of GP training said there were 80 personnel (programme directors, assistant programme directors, administrators) in the GP training schemes or 23.7 Whole Time Equivalents. The annual cost of programme directors and assistant programme directors was around €4.8 million and the annual cost of 326 one-to-one GP trainers was approximately €4.9 million.
Yet the programme directors who spoke to MI said the issues go well beyond their own conditions.
"I think what has happened is there is a genuine breakdown of trust between a lot of the membership and the College, and that in itself is the sad thing, and people might argue it is about salaries – it is and it isn't, I am too old now to worry about that," comments Dr Hinds.
With plans for trainee numbers to increase substantially over the coming years (the Programme for Partnership Government commits to 259 GP trainees by 2021), he sees an inevitable disintegration of core elements of GP training under the agreed terms.
With potentially 250 trainees across 12 sites, "small group teaching as we know it will change forever".
"On the other hand, they will say they have consulted widely and they'll say they can't consult with us and we can't go into this thing called the EDIC [Education, Development and Implementation Committee – a structure examining implementation matters], which is quite controversial. They would say we can't go in for IR issues and the reality is we are not going in because we believe it is a total diminishment and devaluation in our GP training standards. The GP trainees have resigned from that in recent times and the letter of resignation has been seen by all, as it were, so that is a reflection of what is going on in EDIC."
Dr Hinds says that if pay is substantially reduced, these high-level GP teaching roles will not attract the appropriate candidates.
"We think the College needs to become more open and transparent again and actually tell people, how do they see it not as a diminishment in practice if they are going to reduce the numbers [of programme directors] by half?"
Clonmel GP Dr Martin Rouse, Chairperson of the National Association of Programme Directors (NAPD), says he has no information as to what role will replace that of programme directors.
"You'd need to ask the College that because they certainly haven't been willing to share that with us, as to what the new role will be, but it won't be programme director," he comments.
He believes the changes are being driven by the HSE's National Doctors Training and Planning (NDTP) unit.
"The NDTP have a very simplistic view that GP training should look like all other training, so it should look like psychiatrists' training, anaesthetists' training, medical and surgical training. But general practice training is a very different animal, not least the people involved [as GP trainers] are not employees of the HSE, and the people involved all provide their own training milieu, as in, their general practice. So it is a very, very different animal to hospital specialist training and I don't think there is any acknowledgement of that anywhere …"
Dr Rouse believes the plan is to reduce programme directors and assistant programme directors by half. He believes there are "a lot of questions to be asked" on the negotiations in 2016.
"Essentially, what we are asking is why did the College pursue a secretive deal with the HSE without reference to the people actually doing the job at the moment, the programme directing people?"
MI is aware that some GPs hold a different view. An ICGP member who did not wish to be named and would be critical of the College on other issues, said "what the College is proposing is correct" and, in their view, it engaged with everyone "willing to engage". This member said it was highly important that GPs, who have concerns about the terms of the transfer, or any other College matters, attend the upcoming AGM.
Back at Lincoln Place, Mr Foy says an agreed budget of €7.8 million is applicable to 172 trainees and would increase pro rata with trainee numbers.
The ICGP CEO points out that the current 14 schemes all have individual infrastructures. This area will be centralised and yield savings, he contends. "Something else I saw [referenced], that it will be an 'urban focus' – it won't," continues Mr Foy.
"As a body we have a responsibility to train GPs nationally so GP training will retain both its urban and its rural focus…
"You'll have the same number of trainers; in fact, more trainers as the number of trainees goes up… At the moment, you have programme directors, so the structure around them will change…You'll still have people out there on site providing teaching, day release, small group teaching, but you'll have an increased number of supports here in the College."
Deficits
However, the funding for GP schemes under existing arrangements – even excepting the reduction of over €3 million – has previously presented cause for concern.
According to a briefing prepared by the Department of Health for Leader's Questions on 6 October 2015: "The HSE has indicated that many of the 14 GP training programmes are operating with core funding budget deficits due to the increase in training from three to four years in 2005 and the increase in 2010 in the number of trainees from 120 to 157. Estimated over expenditure vis-à-vis budget allocation was €3.6 million in 2014. This is under discussion with the ICGP in the context of the transfer of responsibility for delivery of GP training."
In this context, is the College confident the budget envelope is sufficient?
"Absolutely," responds Mr Foy. "We have to be. And we would have done due diligence on it. That figure wasn't just taken out of the middle of the sky, it was based on very detailed, tough negotiations between the College and the HSE prior to my start here… It's a budget that allows us to deliver training to the same standard nationally and also in some cases to enhance the standard nationally."
As previously reported in MI, the then ICGP CEO Mr Kieran Ryan informed Mr Brian Murphy, Head of Planning, Performance and Programme Management, Primary Care Division, HSE, in March 2015 that the most recent estimate from the HSE in respect of GP training delivery was €6 million. He wrote that delivery of the programme involved infrastructure including: Directing teams, administration; ICT; physical locations; network of GP trainers; and local governance through steering committees and local trainer workshops.
Mr Ryan's letter stated that, from previous discussions as far back as 2011, the estimated expenditure of the HSE on the delivery infrastructure was in the region of €10.5 million "which only covers the salary costs of the programme directing team and tutors and the GP trainer costs (based on current rates)", wrote Mr Ryan.
Mr Kieran Ryan
The notion of delivering a national GP training programme at the level of trainee numbers at that time (when annual intake was 157) "was not even remotely feasible for €6 million".
On this matter, Mr Foy underlines that the funding arrangement agreed is not in respect of the 194 trainees commencing training this year, but in regard to 172 trainees. Mr Foy says he agrees with his predecessor's view that €6 million was not enough to deliver training in 2015.
Trainees
Mr Foy says he is aware of trainees' concerns and insists core GP training values will not be diluted.
"When I speak to the trainees, their big concerns are pastoral care – absolutely guaranteed to stay; small group teaching – absolutely guaranteed to stay. Will they have their two years in the hospitals and their day releases, and then their two years in the GP practice? Absolutely.
"The trainees are very pivotal to this… and at the moment they have withdrawn from EDIC. So we are doing absolutely everything in our power to get them back on board and I'd be pretty convinced we will."
However, it is put to Mr Foy that the trainee representatives clearly felt marginalised and bound by confidentiality in this process, as outlined in their letter (which did not make reference to a 'confidentiality agreement').
"Nobody signed a confidentiality agreement and we don't operate like that," says Mr Foy.
He says the EDIC is dealing with matters associated with implementation of the transfer of training, including geographical locations of the six programmes and 12 sites. The board decides whether to sign-off on proposals from the EDIC.
"I think the trainees from the letter quite clearly felt they were kind of stymied in what they could say, what they couldn't say, were they in a position to go back to their trainee community and things like that – absolutely we are dealing with those concerns because… they are a very key stakeholder. But again, it is a change and a challenge for them as well…I think they feel under pressure also, so we need to manage that with them to ensure we have them on board. So we have addressed the concerns at the last board meeting and I'll be liaising with them directly on those."
Mr Foy says there is debate on the ideal number in small group learning, but it is probably between 12 and 14 in general practice training.
"We have been able to manoeuvre the content and the funding in such a way to ensure that even when we've 240 trainees, we have small groups of between 12 and 14."
Is this guaranteed?
"That is an absolute guarantee to trainees, that will stay, and to everybody else who is involved in training."
With regard to the personnel delivering training, he says "you will still have GPs delivering all the key aspects of GP training…that is not going to change. And again, why would we change it? We are not going to change the parts of it that are working very well. No board is going to sign off on something that is going to dumb-down GP training".
Mr Foy places the number of programme directors (including assistant programme directors) at 72. As to whether this cohort will halve, he says: "We haven't worked out the actual numbers. Can I say it will be 40 or 50? No, I can't say at the moment, but that is what EDIC is doing. So they are looking at each of the programmes and each of the sites for delivery, and from that, they will be able to determine the number of the equivalent grade to a programme director that will sit within that."
Mr Foy says he cannot comment on IR issues relating to programme directors and the HSE. However, the CEO says he wants programme directors to be involved in the transfer process.
Informed that many GPs have referred to a lack of consultation, Mr Foy insists there will be opportunities to influence how the future model will operate.
He says the Medical Council, in 2013, recommended that training should be centralised through the College. There is a re-accreditation process currently ongoing and the Council have asked for updates on the situation.
Mr Foy says he is confident that "we will in the next 12 months reach that final stage".
There will be "partial implementation of the transfer" in July, with full implementation in July 2019.
The ICGP chief has previously said that another entity could take over general practice training delivery, if the College did not assume this role. Mr Foy says "there is always that fear".
He says that if the ICGP does not take it on "there has to be someone else who will be given the opportunity and I think that would be to the detriment of GP training".
However, Mr Foy indicates he is not aware of any other entity looking to take on this role.
"There are 13 training bodies, we're the only specialty not responsible for our own training programme [delivery]… When we have 240 or 250 trainees coming in, we'll be the biggest training body in Ireland." In that sense, he says, the ICGP will have huge influence for the benefit of general practice.
More pressingly, however, hundreds of GPs and trainers are due to convene at the Convention Centre in Dublin for the College AGM later this month.
Asked if the College has some bridge-building to do, Mr Foy says: "I think you always have to work on your relationship with members, they are the key part of this organisation, they are the reason this organisation exists."
Figure it out:
The lowdown on GP training
GP training has seen a 63 per cent increase in annual training numbers in Ireland from 119 in 2010 to 194 in 2018.
The number of trainees is projected to increase to 240 places over the next three years, a doubling of GP training numbers in 11 years.
In 2018 there were a record number of applicants for GP training (421), an increase of 50 per cent on the previous year (280).
There were 340 doctors interviewed in respect of GP training places in 2018.
The vast majority of the 194 doctors who have accepted a place in Irish GP training have been working in Ireland or graduated from an Irish Medical School, according to the ICGP.
Dropout rates during GP training are only 0.3 per cent, according to an ICGP presentation to the Joint Oireachtas Committee on Health last year.
A total of 66 per cent of recently qualified GP trainees are planning to emigrate, and currently, 16 per cent of GP graduates emigrate immediately on completion of training, stated the same document.