You are reading 1 of 2 free-access articles allowed for 30 days
Testing the nation's immune system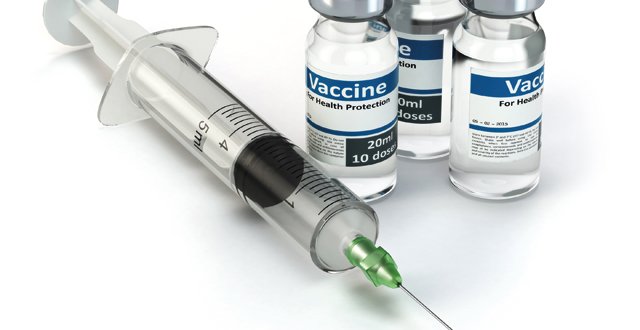 When something is successful we often take it for granted. The World Health Organisation (WHO) believes immunisation is one such example, noting that vaccination against a range of infectious diseases "is estimated to avert between two and three million deaths each year" worldwide.
In Ireland, vaccination uptake is generally high, and most vaccine levels are in excess of or close to the 95 per cent 'herd immunity' recommended by the WHO.
However, history has taught us that no system is immune to shock. In the late 1990s, there was significant decline in uptake of the MMR vaccine, following the claims by Dr Andrew Wakefield, which have now been discredited, on autism being linked to the vaccine. MMR vaccine uptake in Ireland declined from 79 per cent in quarter one of 1999 to a low of 69 per cent in quarter four, 2001. This resulted in a large measles outbreak in north Dublin, with over 1,600 cases and three deaths. Across the Atlantic, a number of recent measles outbreaks in the US have also been linked to falling MMR vaccination uptake.
HPV vaccine
In Europe, 15,000 women die from cervical cancer each year. In Ireland, it results in around 180 new cases and 80 deaths every year.
The HPV (Gardasil) vaccine was introduced in Irish secondary schools in 2010 to protect girls from developing cervical cancer when they are adults. In recent months, allegations over medical side-effects among Irish girls who have received the vaccine have featured in newspaper headlines, TV documentaries and Dáil debates.
So will this lead to a fall in the HPV vaccine uptake rate? It is too early for exact figures, however Dr Kevin Kelleher, Assistant National Director, Health Protection in the HSE, where he has roles in Public Health, the Health Protection Surveillance Centre (HPSC) and the National Immunisation Office (NIO), admits that the HSE has concerns over maintaining its rates of over 84 per cent.

Dr Kevin Kelleher
"We are extremely fortunate that so far we have had very high rates, as high as been achieved in the best part of the rest of the world," he tells the Medical Independent (MI).
"Britain and Ireland have achieved the highest rates around the world in terms of HPV; even Australia doesn't get the rates we have. Our rates are much better than the US.
'People have resisted vaccination since the very beginning. Contemporary anti-vaccination activists may have new platforms on which to raise their objections, but their techniques and messages are very similar to those used historically by the earliest anti-vaccination societies'
"Yes, issues like this will always impact on people and that is a problem for us. They have to a degree [already] but possibly not as much as we would have expected. We are aware of it and we are looking at what we need to do to rectify that problem."
In 2014, Dr Corinna Sadlier, a Specialist in Infectious Diseases at the Department of Genito-urinary Medicine and Infectious Disease in St James's Hospital, Dublin, and clinical research fellow in Trinity College Dublin (TCD), was the lead author of research from the School of Medicine, TCD, that pointed to the need for universal HPV vaccination for boys also (see panel on right).
"Yes, the recent negative media coverage of the HPV vaccine is concerning," Dr Sadlier tells MI.
"It is well established that the media can influence public perceptions and decisions relating to vaccination. Recent negative media coverage of the HPV vaccine will undoubtedly raise concerns with some parents.
"Unfortunately, this may impact on the number of girls taking up the vaccine, which in turn may have implications should the programme be extended to boys."
REGRET
The REGRET Support Group was established by parents of Irish teenage girls who have developed health problems after entering secondary school. These parents believe that the HPV vaccine is the cause of their daughters' illness.
Speaking before the Joint Oireachtas Committee on Health and Children in December, members of the group made it clear that they were not against vaccination in general, but have considerable concerns over the HPV vaccine.
"Our 130 daughters display a series of debilitating, long-term and chronic symptoms corresponding directly with the Gardasil patient information leaflet, or PIL, provided by the manufacturer," REGRET member Ms Anna Cannon told the Committee.
Side-effects that the parents have spoken of include daily severe headaches, nausea and stomach pains, debilitating fatigue, fainting, seizures and onset of autoimmune disorders. The REGRET group has concerns over the amount of information provided to parents regarding the vaccination and also the provision of medical support for their daughters. A number of opposition and Government TDs and Senators have raised their concerns in recent months.
'Recent negative media coverage of the HPV vaccine will undoubtedly raise concerns with some parents'
On 3 December 2015, Sinn Féin Deputy Caoimhghín Ó Caoláin asked Minister for Health Leo Varadkar in the Dáil for advice "regarding the Minister's intention to address the dreadful circumstances that a not insignificant cohort of young women and their families face, consequent, they believe, to the Gardasil vaccination at school".
As part of his response, the Minister said "it appears that some girls first suffered symptoms around the same time that they received the HPV vaccine, and understandably, some parents have connected the vaccine to their daughters' conditions.
"However, the European Medicines Agency has recently completed a review of the vaccine. The review, in which the HPRA participated, specifically focused on two conditions (complex regional pain syndrome and postural orthostatic tachycardia syndrome), and found no evidence of a link between the vaccine and the conditions.
"I want to emphasise clearly the expert findings that the HPV vaccine is a safe vaccine, and encourage all parents to have their daughters vaccinated. This will reduce the numbers of deaths from cervical cancer, head and neck cancers and other cancers in years to come."
Ms Anna Cannon from REGRET tells MI: "We have asked the Minister for Health and the HSE for an urgent, independent and transparent investigation into the safety of the Gardasil HPV vaccine, including the many long-term side-effects/adverse reactions suffered by the girls in REGRET.
"[We need] recognition and acknowledgement of our daughters' post-Gardasil conditions, followed up with holistic-approach medical treatments, by specialists in this area (and) financial assistance for our families in meeting their children's ongoing medical needs."
The HSE has robustly defended the safety of the vaccine, which has passed through extensive national and international testing.
"Serious incidents have been reported, sometimes weeks and months after the Gardasil vaccination, but investigations have shown no causal relationship with the vaccine," according to the HSE.
"The benefits of HPV vaccines therefore continue to outweigh their risks. The safety of these vaccines, as with all medicines, will continue to be carefully monitored."
Dr Kelleher also defends the vaccine and its safety.
"We have quite a low-key approach to the HPV vaccine ever since it started in 2010, yet it has got extremely high uptake rates," he says.
"[We have] rates of 85 and 86 per cent and the aim is 80 per cent. Some schools got over 90 per cent.
"It's very high and as a result it will have a major impact. Of course we will have to deal with that sort of thing [alleged safety concerns] and we are intending to do so.
"We stated very clearly the evidence has been reviewed internationally and by the relevant appropriate agencies, both the regulatory agencies in Europe and also the US, and the WHO, all of whom reiterate totally that the vaccine does not have any serious risks that would mean that we would have to review how it is used.
"All vaccines cause problems, from minor irritations to greater, but the pattern that has been observed with HPV is the sort of pattern that you would expect. And the issues people have raised are at the levels you would expect them to be anyway.
"People have associated the vaccine with the onset of these diseases when they are not causally linked."
Dr Kelleher believes the future impact of the HPV vaccine could be dramatic and positive.
He attended the launch last month of the European Week against Cervical Cancer, "and people were saying there that in the future, cervical screening could disappear if the HPV vaccine programme carries on as successfully as we expect it to be."
"We have one of the best programmes in the world. It would be very distressing to contemplate in the future [if] a girl didn't get it and ended up with cancer."
'Anti-vaxxers'
In an era of social media, anti-vaccination sentiment can now spread rapidly worldwide online, where there is an active 'anti-vaxxers' movement. However, as Dr George M Wohlreich from the College of Physicians of Philadelphia, US, tells MI, this phenomenon is not new.
"Based on the work we've done on the history of vaccines, we think that there's nothing new under the sun," says Dr Wohlreich, who also sits on the Advisory Board of HistoryofVaccines.org.
"People have resisted vaccination since the very beginning. Contemporary anti-vaccination activists may have new platforms on which to raise their objections, but their techniques and messages are very similar to those used historically by the earliest anti-vaccination societies.
'One of the biggest problems you have around vaccinations is that they have been so successful, no-one sees the disease'
"What's new, and encouraging, is the emergence of lay groups devoted to countering the messages of the anti-vaccine crowd."
In Ireland, Dr Kelleher says that the NIO keeps abreast of anti-vaccination theories and movements and integrate it into their work.
"We are aware and we are dealing with these things all the time," he tells MI.
"One of the biggest problems you have around vaccinations is that they have been so successful, no-one sees the disease.
"I trained as a doctor in the early 1980s and there were a number of diseases then; in paediatrics, you were scared witless if someone came in with these diseases…
"After sanitation, it [immunisation/vaccination] is the biggest impact on human health there is, and it is remarkably cheap as well."
But Dr Kelleher acknowledges "people will always have worries".
"And we need to address those worries. But actually, in Ireland the reality is that it is very well supported."
Impact
Looking back over the sweep of history, Dr Wohlreich concludes that it is doctors and public health officials who carry the biggest impact in making the case for vaccination effectiveness.
"Studies consistently show that healthcare provider recommendation is one of the most important predictors of HPV vaccination," says Dr Wohlreich.
"Providers need to ensure that they are making strong HPV vaccination recommendations to parents at the child's recommended age.
"Additionally, conducting further research into the best strategies for communicating with parents and patients can provide us with a strong evidence base for increasing acceptance of the vaccine. Finally, continuing research into the safety and efficacy of vaccines and communicating effectively to the public about those results are important ways to boost confidence in vaccination."
In Ireland, Dr Sadlier agrees and says in cases such as the HPV vaccine, the public health sector must be careful how it articulates its message.
"The HPV vaccine has been shown internationally to be a highly safe and highly effective vaccine," she says.
"While the statistics in relation to safety and efficacy of the HPV vaccine speak for themselves, we must be cognisant that negative media coverage in relation to any vaccine can have far-reaching consequences, as has been seen previously with the MMR vaccine," says Dr Sadlier.
"The HSE and medical community must proactively act to reassure parents around the safety of the HPV vaccine, while highlighting the benefits of the vaccine from a disease prevention point of view.
"If parents were fully aware of the potential protective benefits of the HPV vaccine for males and females, they would likely be demanding provision of the HPV vaccine, not only for their daughters, but for their sons also."
It's in the male — the case for extending vaccination to boys
In Ireland, the HPV vaccine is currently only provided to girls in secondary schools. However, in 2014, a study by researchers in the School of Medicine, TCD, suggested that the vaccine should be extended to schoolboys.
"The burden of HPV-associated cancers in men in developed countries is now comparable to that of women," Dr Sadlier, the lead author of the TCD research, tells MI. "Worryingly, the incidence of extra-cervical HPV-associated cancers is increasing. The US predicts that the incidence of HPV-associated oropharyngeal cancers will exceed that of cervical cancer by 2020.
"Despite HPV's health impact on both sexes, most countries' immunisation programmes target females only. Such an approach fails to protect men who develop HPV-attributable cancers of the anus, penis, oral cavity and oropharynx.
"To address the increasing burden of HPV-associated disease and to improve protection from HPV infection in both males and females, a number of countries including Australia, the US, Canada, Austria and Israel have broadened national immunisation programmes to include boys."
'Vaccine offered on the basis of gender is inequitable. HPV vaccine for boys should not be withheld'
Dr Sadlier notes there are moves both in Ireland and internationally towards extension to boys.
"The Joint Committee on Immunisation and Vaccination in the UK recommend HPV vaccine [and] are currently reviewing cost-effectiveness of including boys in their immunisation programme. However, the outcome of the analysis is not expected until 2017.
"The National Immunisation Advisory Committee [in Ireland] updated HPV vaccine guidelines in 2014 to say "HPV4 vaccine may be given to males from nine-to-26 years and should be considered for men who have sex with men (MSM), those who are HIV infected and post-haematopoietic stem cell transplant [patients] to protect them from genital warts.
"While the vaccine is now recommended for certain groups who are at higher risk of HPV-associated disease, including immune-compromised populations, funding for the vaccine in these groups is not provided. The HPV vaccine is expensive and costs are prohibitive for the majority in whom the vaccine is recommended but not yet funded.
"Increasingly, healthcare professionals in Ireland are calling on the HSE to roll-out a universal HPV vaccine programme for boys and girls with provision of a catch-up programme for other at-risk groups.
"The HPV vaccine has potential to prevent a significant proportion of disease in both males and females. The vaccine is of great potential benefit at both an individual and population level. Vaccine offered on the basis of gender is inequitable. HPV vaccine for boys should not be withheld."
Looking at the evidence, and the early results of the vaccine in Australia and the UK, the impact on men has been noted, says Dr Kelleher.
"What you are seeing is that vaccine in Australia is given to boys and girls but does not have the level of uptake we have. The UK give it to girls and does have the same," says Dr Kelleher.
"In both countries you are seeing a decline in anogenital warts, which is a very big impact."
Is it time for compulsory vaccination for healthcare workers?
The NIO recently launched a campaign encouraging specific groups to take the influenza vaccine. Recent HPRA data has pointed to a slight increase in the numbers of those aged over 65 years and healthcare workers (HCWs) taking the vaccine. However, the numbers for HCWs remains below target.
A HPSC annual report in August 2015 found that nationally, influenza vaccine uptake among all categories of hospital HCWs was just 23.4 per cent. The target is 40 per cent.
Dr Kelleher confirms the possibility of making vaccination for healthcare workers compulsory has been discussed in public health circles, but he himself is not in a position to say whether he is personally for or against it because of his position at the NIO.
"Interestingly, our rates, while not as good as you would hope, are some of the highest there are in Europe. But they are not at the levels we would expect," says Dr Kelleher.
"We are seeing some improvements this year; we've seen a larger number of hospitals reaching the target of 40 per cent than we did last year. We are seeing improvements slowly in the over-65s and people with medical issues. It is a hard slog to get these things improved.
"The issue of compulsory vaccination is a real major debate that is going on. There are big issues on lots of different sides on it. There are people who are very committed and some people who are really quite opposed.
"It is difficult for me to say in my position."
Facts and figures on HPV vaccination in Ireland
HPV uptake rates
In Ireland, 84.9 per cent of girls in first year in second-level schools were recorded as having received at least HPV stage 3 (considered to have completed a three-dose course) vaccination in the academic year 2013/14.
This is an increase of 0.7 per cent compared to the academic year 2012/2013, when 84.2 per cent of girls in first year in second-level schools were recorded as having received at least HPV stage 3.
As of 3 December 2015, over 170,000 girls in Ireland had received the vaccine, according to Dr Colette Bonner, Deputy Chief Medical Officer at the Department of Health, speaking in front of the Joint Oireachtas Committee on Health and Children in December.