You are reading 1 of 2 free-access articles allowed for 30 days
Taoiseach Leo Varadkar raised concerns over Civil Registration Act with Minister for Health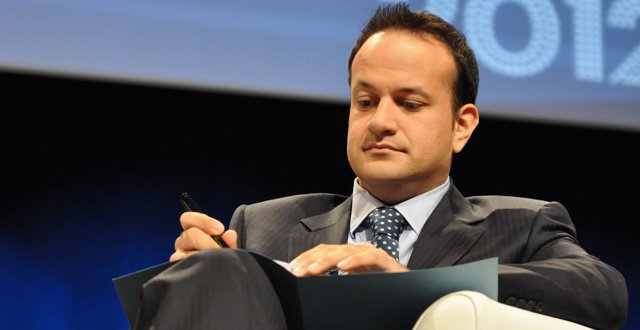 <!– p.p1 {margin: 0.0px 0.0px 0.0px 0.0px; font: 9.0px Times} –>
Then Minister for Social Protection Varadkar wrote a letter to Minister Harris on 14 February this year "regarding the dispute in the HSE, which is delaying the commencement of sections of the Civil Registration (Amendment) Act 2014, including the provision for a record of deaths abroad". The letters have been seen by the Medical Independent (MI) following a Freedom of Information request.
"At present, we are not in a position to commence this section, or any further sections of the Act, until industrial relations… relating to new practices… have been resolved," wrote then Minister Varadkar.
He also noted the delay was impacting compulsory registration of fathers' names on birth certificates and validation of "Embassy marriages".
The delays were due to a dispute over the Act's required additional duties involving registrars who operate the Civil Registration Scheme under the remit of the HSE.
"My Department is under increasing pressure from EU bodies and Embassies to commence these… provisions… From my perspective, this ongoing dispute has led to an unacceptable delay in commencing the remaining provisions of the Act," wrote Minister Varadkar.
Minister Harris replied on 21 February, providing some detail of the dispute and noting that the HSE was engaged with the trade union IMPACT on the matter. Minister Varadkar wrote a follow-up letter on 25 April seeking an update.
According to a spokesperson for the Department of Social Protection, issues still remain, but "officials from the two Departments are working to bring about a resolution to this matter at the earliest possible date".
A spokesperson for the Department of Health told MI that it believed that the implementation of the remaining elements of the legislation will not "be adversely affected by industrial action".
"This Department is working closely with the Department of Social Protection and the HSE on any issue which requires attention,
such as the organisation of the appropriate training which is required to enable the implementation of the legislation."
The HSE engaged with IMPACT on these issues and hearings took place under the auspices of the Workplace Relations Commission in October and November 2015. Last week, a HSE spokesperson told MI that "discussions continue
around implementation of the National Review".