You are reading 1 of 2 free-access articles allowed for 30 days
Taking the fight to cancer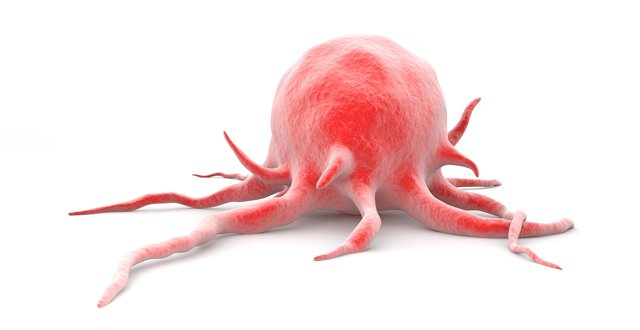 Significant advances in the understanding and treatment of breast cancer are emerging from BREAST-PREDICT, the Irish Cancer Society's first collaborative cancer research centre, and a clinical trial will begin later this year on a potential new treatment for HER2-positive breast cancer.
BREAST-PREDICT, set up with €7.5 million funding from the Society in 2013 to run for five years, is now marking its halfway point and its Director, Prof William Gallagher, Professor of Cancer Biology in the UCD School of Biomolecular and Biomedical Science and Director of the UCD Conway Institute, cited progress on a number of fronts in an interview with the Medical Independent (MI).
BREAST-PREDICT, grouping researchers from six academic institutions across Ireland and the Irish clinical oncology trials group, ICORG, is studying why breast cancer patients become resistant to various treatments, with the researchers then trying to overcome that problem. It is actively involved in nine breast cancer clinical trials and over 1,500 patients have been participating in such clinical and translational trials.
"One of the BREAST-PREDICT studies, which was led by Consultant Oncologist Prof Bryan Hennessy at the RCSI, has resulted in a novel potential drug combination approach, focusing a subclass of breast cancer which over-expresses the HER2-protein.
"There are some good therapies targeting that sub-group of patients, the most famous one being Herceptin [trastuzumab], and most patients have a very good response to that agent. However, a significant subset of patients develop a resistance to it over time and what Prof Hennessy's group in RCSI has identified, using lab models, is an approach to treat these resistant HER2-positive breast cancers that have a PI3K mutation with a combination of Herceptin together with another novel PI3K inhibitor from Bayer called Copanlisib," Prof Gallagher explained.
Different trials are being explored in various international centres and the BREAST-PREDICT trial is looking at ways of overcoming Herceptin resistance in HER2-positive breast cancer. As Prof Gallagher explains: "To develop resistance, tumours just turn on another pathway to allow them to keep growing and spreading. This drug targets that pathway so when the tumour tries to turn on this other pathway (PIK3CA), you can use the drug against it to switch it off again."
Clinical trials led by Prof Hennessy, who is Chair of ICORG, are set to begin later this year, Prof Gallagher said. "A phase 1b start, then going on to phase 2, could happen around the middle of the year," he told MI. About 30-to-40 patients are involved at present but ultimately in later trials, a couple of hundred patients would take part.
Prof Gallagher cautions that the clinical trail process is only around "the middle phase" but if ultimately proven successful, the drug could be approved in five or six years. "If it is successful and if everything goes to plan, in the next five to six years, it could gain approval."
BREAST-PREDICT is seeking to fast-track the delivery of new therapeutic options and diagnostic solutions in a more timely manner than was previously the case, Prof Gallagher stressed. Because BREAST-PREDICT brings people together from different disciplines, including researchers, scientists, surgeons, pathologists, clinical trial experts and other staff, "we can take a discovery and implement it very quickly," he added.
The academic institutions working with BREAST-PREDICT, along with ICORG, are University College Dublin (UCD), Trinity College Dublin (TCD), RCSI, Dublin City University (DCU), NUI Galway and University College Cork (UCC).
Diagnostics
On the diagnostic front, Prof Gallagher has been working in his own lab in collaboration with investigator Dr Adrian Bracken, Assistant Professor of Medical Genetics, TCD, on developing a novel assay for early stage breast cancer.
"We are getting better at picking up breast cancer at a much earlier stage. One of the challenges is that patients who are at that phase tend, traditionally, to be over-treated with chemotherapy. Probably about two-thirds don't require chemo and the remaining one-third benefit in a small way from it. So there's a big interest now in defining tools that can stratify patients for treatment.

Prof William Gallagher
"There are some solutions already out there in the marketplace. One well-known one is Oncotype DX, a test that can stratify patients and help predict the chance of metastasis for some oestrogen receptor-positive breast cancers and who might benefit from chemotherapy. But we don't know what to do with the intermediate group defined by this assay."
To address this, Prof Gallagher and Dr Bracken have come up with a next-generation assay called the OncoMasTR, a test that is based on the measurement of functionally-important biomarkers present in individual patients. Importantly, the OncoMasTR assay provides a clearer discrimination of low versus high risk of disease recurrence and a more accurate reflection of the true proportion of these two patient populations.
The OncoMasTR is licensed to a company Prof Gallagher set up called OncoMark, which last year was awarded €2.7 million by the European Commission for the commercial development of a new diagnostic test based on the OncoMasTR technology. "We expect it can be delivered clinically in about a two-year time frame," Prof Gallagher told MI.
Aspirin
In another area of study, the BREAST-PREDICT team is seeking to determine if exposure to commonly-used drugs, like aspirin, has an impact on outcomes for breast cancer patients.
This is following up on an earlier study by an epidemiology team based in TCD, led by Prof Kathleen Bennett and Dr Ian Barron, published in the journal Cancer Research in August 2014, which examined the effect of aspirin taken before the diagnosis of breast cancer.
It was carried out using information from over 2,700 women from the National Cancer Registry Ireland (NCRI), of whom a significant proportion had taken low-dose aspirin prior to a breast cancer diagnosis. The study found that aspirin use was associated with less aggressive disease, meaning patients were less likely to present with lymph node-positive disease, and had increased five-year survival.
Interestingly, a more recent study from the group ruled out any beneficial effect of aspirin use post-diagnosis of breast cancer.
Now the BREAST-PREDICT team is following up and extending the study on a population basis to see if it can be validated and understand why this phenomenon is occurring, Prof Gallagher said.
"We need to have a biological understanding underpinning it before we can give any recommendation. The idea is that other drugs people might be taking could have an impact, as indeed they have, either a negative or positive effect, and in this case it could be potentially positive but before we make any recommendation, we need to validate it," he told MI.
Prostate cancer
The statistics for prostate cancer in this country paint a particularly grim picture — Ireland has the third-highest incidence rate of this disease in Europe. Men in Ireland currently have a one-in-seven chance of developing prostate cancer and over 3,000 men are diagnosed with it here annually, and more than 500 die of advanced prostate cancer each year.
But much is being done to ameliorate the situation through the work of Irish Prostate Cancer Outcomes Research (IPCOR), a clinically-led study that aims to improve the treatment and care of men diagnosed with prostate cancer in Ireland and ultimately develop a national prostate cancer registry.
IPCOR's work is addressing the deficit in epidemiological and health services research in cancer, highlighted in the 2006 Strategy for Cancer Control in Ireland.
It warned that a lack of information about prostate cancer patients and their care could negatively impact clinical outcomes because clinicians were unable to inform patients
of their expected clinical outcomes with any accuracy, as no data existed beyond overall and cancer-specific survival.
IPCOR is thus tasked with developing the first national health outcomes prostate cancer registry to follow patients over time and provide a comprehensive overview of men's prostate cancer journey through the Irish healthcare system. The registry will be used to monitor quality, benchmark outcomes and aid clinical research.
The IPCOR project began in February 2014 and the Irish Cancer Society is supporting it with funding of €1.75 million over five years. The research is being carried out by a collaborative partnership involving the NCRI, the HRB Clinical Research Facility in Galway, the National Cancer Control Programme and the nation's major academic institutions represented by Molecular Medicine Ireland.
IPCOR is making steady progress in collecting clinical data, its project manager Dr Áine Murphy told MI, and it will now work over the summer to collect quality of life information from men who have been newly diagnosed with prostate cancer.
"We began collecting clinical data from hospitals in February and will then go on to collect patient outcome reported data as part of establishing a national prostate cancer registry. We've now employed four research officers — in Cork, Galway, Dublin North and, starting this month, in Dublin South."
The research officers will help collect the clinical data from 17 hospitals that diagnose over 88 per cent of prostate cancer cases in Ireland. IPCOR has already received the support of urologists, medical oncologists and radiation oncologists who have agreed to IPCOR contacting their prostate cancer patients to ask them to take part in the patient outcomes section of the study.
Unique aspect
A unique aspect of the study is the follow-up of patients on a yearly basis. The research team will collect information on additional treatments received, treatment failure, recurrence, metastases, and so on, which will involve accessing various data sources. The Cancer of the Prostate Risk Assessment model will be used to stratify patients according to their risk of metastasis, cancer-specific mortality, and overall mortality and patient outcomes will then be analysed.

Dr Áine Murphy
"At the moment we're working with a company called Patient Buddy, which is helping us to develop an electronic collection tool. Through our website, patients will be able to log in and consent to the study and complete quality of life questionnaires. One is a prostate cancer-specific questionnaire and the others are general quality of life questionnaires. We plan to begin collecting the patient outcomes data in the summer.
"Clinically-diagnosed prostate patients are identified in the hospital and are then registered by the research officers into our registry. We will send out an information pack and consent forms and the questionnaires to men and if they would like to take part in the study, they can fill in the paper versions and send them back or they can go online and fill in the questionnaires there.
"Then their clinical data and their patient-reported data would be matched in the registry. We're trying to get that information at baseline before they begin treatment to see what their quality of life is then and yearly thereafter."
Dr Murphy expects a good uptake for the questionnaires. "I know with other studies they get maybe 50 to 60 per cent of men wanting to participate, so we're hoping for something similar. But even for men who don't participate, we'll still have all the clinical data."
The idea is that men can track their treatment themselves and to make that easier, IPCOR is working with Patient Buddy to develop an app to help them, Dr Murphy said. "Each man will be assigned an IPCOR ID number and we'll match their clinical and questionnaire data and will be able to track them over time. Men are also going to have the option to download the app, which will allow them to maintain a digital medical record.
"They will be able to use it to input information like their PSA levels and get feedback from their questionnaires. If they have had surgery, for example, they'll be able to see the national averages for a person a year later and compare them with their own progress, which they can also see, and they'll be able to discuss that with their doctor. So it will help them to prepare for appointments with their doctor and bring up any issues and get help and support.
"We are hoping to launch the electronic questionnaire data collection and the app over the summer months. Men can then get it on their phone or iPad or download it from the IPCOR website and even if they're not participating in the study, men can still download the app." This would be the first time such an app relating to prostate cancer will be available for patients in Ireland.
IPCOR is funded until 2019 but Dr Murphy believes it is vital to continue the work beyond the next three years. "We have three years left but we do hope to secure funding from other sources because the whole point of this study is to follow men over time, so we are looking at other ways of funding it beyond the five years, possibly with EU funding through Horizon 2020 and Government funding.
"It's important to continue collecting data well into the future because these are newly-diagnosed cancer patients and often in the case of prostate cancer, men could live another decade before their cancer might return so it's really important to track these men over a long time to find out what's really happening and what their outcomes are."
The IPCOR study will also contribute significantly to international prostate cancer research. IPCOR has aligned its data collection with that currently being carried out by the Prostate Cancer Outcomes Registry in Australia and New Zealand and the National Prostate Cancer Audit in England and Wales, so the studies will provide a unique opportunity to benchmark prostate cancer care internationally and promote improvements in care for patients.
"The idea is that we can look for ways to improve prostate cancer care and care pathways and we'll also have evidence-based data to support arguments to resource certain aspects of care," Dr Murphy said.
"It certainly works well in other countries and this way, Ireland will now have the data here and we'll know the best way to spend the resources we have."