You are reading 1 of 2 free-access articles allowed for 30 days
Taking heart in cardiology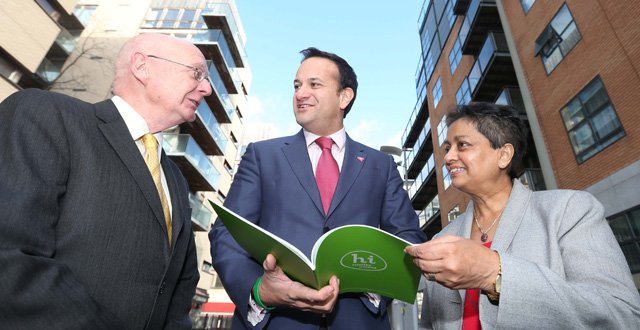 The old saying that 'prevention is better than cure' has only been embraced by policy-makers and medical professionals relatively recently. In Ireland, the success of the smoking ban is a testament to how strategic public health initiatives can make a notable difference to the health of the population. The ban, which was implemented in March 2004, has resulted in nearly 4,000 fewer smoking deaths and is associated with an almost 26 per cent reduction in ischaemic heart disease and a 32 per cent reduction in stroke. These latter figures are of particular relevance to the developing field of preventative cardiology, which was the subject of a recent Dublin conference, organised by the Irish Heart Foundation.
The conference featured presentations from a range of international and national experts about the benefits of preventative cardiology and the challenges involved in making the discipline a more ingrained feature of medical education and public health policy.
Keynote speaker and Senior Adviser on Non-Communicable Diseases (NCD) with the WHO, Dr Shanthi Mendis, warned that governments across the world, including Ireland, had to do more to prevent cardiovascular disease (CVD). Dr Mendis spoke about the importance of implementing the WHO Global NCD Action plan 2013-2020, which includes nine voluntary targets.
First target
The first, and main target, is that during the time frame covered by the action plan, each country should ensure a 25 per cent relative reduction in the overall mortality from cardiovascular disease, cancer, diabetes or chronic respiratory diseases. Some other targets relate to a decrease in alcohol and salt intake, tobacco use, and the prevalence of insufficient physical activity.
Speaking to the Medical Independent (MI) after her presentation, Dr Mendis said that although Ireland has a good recent record in dealing with cardiovascular disease, improvements can be made. "Ireland has a fairly good record in terms of the prevention of cardiovascular diseases because the mortality rates are going down, "according to Dr Mendis.
"But of course there is no room for complacency because there are certain areas which still need improvement and given that Ireland has capacity, resources and expertise, it can do much better as a model country for CVD prevention. One of the very positive things about Ireland has been the high level of political commitment, and that has made a huge impact in terms of tobacco control. A similar level of political commitment is required to address the harmful use of alcohol, physical activity in adolescence and obesity levels that are going up."
Dr Mendis concluded that given Ireland's relative wealth and the sophistication of its health system, tougher targets than the global targets can be attained if sufficient political and financial support is provided.
Public Health Specialist with the Department of Health, Dr Miriam Owens, spoke about the cross-departmental Healthy Ireland strategy, launched in 2013. Dr Owens said that although the Health and Wellbeing Programme within the Department of Health is in charge of co-ordinating the implementation of Healthy Ireland, the strategy is ultimately the responsibility of all Government departments due to the complexity of issues involved.
Also, she stressed that people needed to start taking responsibility for their own health.
"Healthy Ireland is about everybody acting as an agent for change rather than as a target for change," Dr Owens told delegates. "This applies not only to individuals, but also to organisations and agencies and Government departments. We don't want to be telling people what to do anymore. We want people to come with us and help us make the change."
She added that an outcomes framework for Healthy Ireland is being developed in order to monitor the implementation of the strategy's targets. Also, she announced that a national physical activity plan is due to be launched in the coming months.
One of the key challenges in developing the plan was to tackle sedentary behaviour, which is a significant CVD risk factor.
"There is a memo being developed for Government to get permission to launch the plan. And hopefully in the next number of months that will be launched," Dr Owens said.
Other important objectives for Healthy Ireland include the plans to develop a data and innovation strategy and to publish the results of a population health survey in June.
"The challenge for us really is to change and realise some of our policies," she concluded.
"We must not only embed health and wellbeing in the reform agenda, but we must align our healthcare reforms to the prevention agenda."
The Health Minister Leo Varadkar, who was also speaking at the conference, pointed to Ireland's track record in tackling CVD and outlined plans to make further progress. He explained that the risk factors for CVD — such as smoking, high blood pressure and obesity — are well known and noted that genuine progress have been made in these areas in recent years.
He conceded, however, that: "We are very far from where we need to be."
The Minister added that strategies, such as the aim to make Ireland tobacco-free (a smoking prevalence rate of below 5 per cent) by 2025, Healthy Ireland and the imminent obesity policy being developed by the Department of Health, show the Government's commitment to prevention.
"I think a lot has been achieved since the cardiovascular strategy was first published, but we know we need to redouble our efforts and do much more to prevent and reduce the burden of cardiovascular disease."
Medical education
Medical education was another key focus of the conference. Ms Jenni Jones, Executive Director of the National Institute for Preventive Cardiology, delivered a presentation on CVD prevention in the undergraduate and postgraduate curriculum. The Institute is a collaboration between the national heart charity CROI and National University of Ireland, Galway. Together they run an education programme, comprising a Masters in Preventative Cardiology and a Postgraduate Diploma in Preventative Cardiology, only the second of its kind in Europe.
Ms Jones made the argument that it was now time for a national curriculum in CVD prevention.
Speaking to MI afterwards, she said that the programme in Galway embraces prevention in its broadest sense. "It involves looking at people who are at high risk and highly healthy, to looking at people who are at end-stage heart failure, whereas a lot of programmes in the country, which are very good as well, might be more focused around one particular topic like obesity or diabetes or sports and health science," she said.
"And there are huge opportunities within these programmes to bring in a core prevention curriculum, to bring in the cores of prevention into any health-related postgraduate programme. In relation to undergraduate education, I think there is consensus that prevention is touched upon. It is a heavy curriculum so there might often be topics that are squeezed out. And it is very much governed by what expertise and what drive and what passion there is within the faculty itself."
In his presentation, Chair of Population Health Medicine in Trinity College Dublin, Prof Joe Barry, agreed with this perspective. Prof Barry added that it is a challenge to get from the theory of prevention to the practice. Also, he claimed students are often not very interested in prevention when they enter medical school.
"Nobody who goes to medical school, when asked, 'why do you want to be a doctor?' says, 'I'm really interested in prevention'. The reality is that you need to instil some of that. It will work more quickly with some people than with others."
"Nobody who goes to medical school, when asked, 'why do you want to be a doctor?' says, 'I'm really interested in prevention'. The reality is that you need to instil some of that
Prof Barry added though that the increase in the number of high-quality public health strategies makes it easier to teach the preventive agenda. He said it was important that the topic of education be broadened out beyond students, to make prevention a core component of national health policy.
"From the outside, not being involved in cancer or cardiovascular disease, the cancer strategy I think is quite coherent," he says.
"It is partly because there has been, for the past eight years, one person in charge. There is also a very strong register, meaning you can quite quickly look at survival rates. While there is a lot of activity in cardiovascular disease, I think to really put prevention on the agenda at a higher level in the country now, means trying to bring a similar governance structure to cardiovascular health, like they did in cancer. That would be a good investment."
Further development
Chairman of the Irish Heart Foundation's Council on Cardiovascular Prevention Prof Ian Graham told this newspaper that the conference highlighted what work needs to be done to further develop the field of preventative cardiology and preventative health in general.
"The reason why we met the stakeholders today is to move on from all the wonderful reports we have, to the real practical implementation measures. And it is very clear from today that the challenges are political and social, not really medical.
"We need, as a society, a commitment to changing our attitudes to exercise, to weight and to alcohol. We are doing reasonably well on tobacco. We also wanted to address the teaching curriculum in the medical schools and that process will go on; we will look at the curriculum for pharmacists for physiotherapists, for nutritionists, for dieticians and social workers, and so forth.
"It was fairly clear that the teaching curriculum needs a radical overhaul. There is good work done in Galway, but a lot more needs to be done if we want to equip our health professionals to be effective in keeping people healthy, as well as treating people for illness."