You are reading 1 of 2 free-access articles allowed for 30 days
Tackling Ireland's alcohol love affair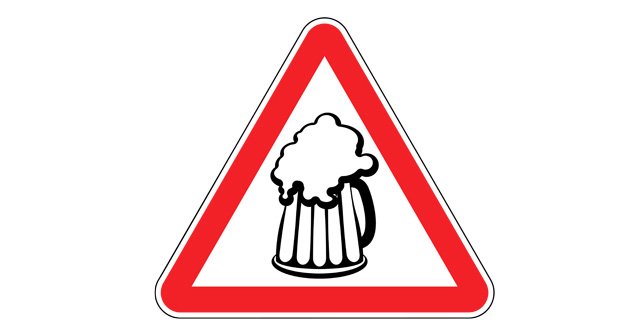 The publication of the long-awaited Public Health (Alcohol) Bill is expected soon and one leading campaigner has told this newspaper that it is the "most important public health bill introduced in Ireland in recent years".
Minister for Health Leo Varadkar recently wrote that it "will tackle alcohol misuse through minimum unit pricing (MUP), tough new advertising restrictions, hard-hitting health warnings, and penalties for breaching the sponsorship code".
So this Bill comes with high expectations. However, there have also been some more cautious reactions. For instance, the failure to include a ban on alcohol sponsorship of sporting events has disappointed many, while others have pointed to the fact that the fight against alcohol misuse in Ireland goes well beyond the scope of the Bill.
The epic scale of this challenge was made even clearer following the recent publication of the first Healthy Ireland Survey.
"Consumption of alcohol in Ireland is much higher than in many other countries," the nationwide survey finds.
"The rate of binge-drinking in Ireland is second in the WHO (World Health Organisation) European region. While the misuse of alcohol has become normalised in Irish society, it presents a variety of problems, including approximately 90 deaths per month."
Some of the specific results are stark (see panel on below), including the finding that almost one-fifth of Irish people binge-drink every week.

Figure 1: Alcohol consumption in the past 12 months

Figure 2: Proportion of drinkers drinking at least once a week
The RCPI Policy Group on Alcohol is one of the most vocal campaigners in this area and, unsurprisingly, it strongly supports the new Bill. However, it has expressed some public concerns that it will not contain a ban on sports sponsorship.
"I think this Bill is the most important public health bill introduced in Ireland in recent years, and it makes alcohol a public health issue, as opposed to being just an ordinary commodity in a supermarket," the Group's Chairman Prof Frank Murray tells the Medical Independent (MI).
"I am hugely enthusiastic and supportive in relation to the Bill.
"It addresses four main areas — MUP, labelling, structured separation and promotion and advertising. So all of those we are very enthusiastic about.
"But you quite rightly say it is not the complete solution to the problems with alcohol, but it is a marvellous step."
Last month, the European Court of Justice made a preliminary judgement on the Scottish government's plan to introduce MUP. The judgement found that it could risk an infringement on EU rules.
However, both the Department of Health and Prof Murray have told MI that they do not believe the judgement will impact on the Irish legislation (see news story).
Complex
Despite the enthusiasm for the Bill, most experts agree that the multifaceted nature of the problems around alcohol misuse in Ireland mean that the Bill can only provide part of the solution.
Prof Murray says that any new government formed after the next election should prioritise measures dealing with children and alcohol.
"I think there are a number of things to be considered [for any new government]," says Prof Murray.

Prof Frank Murray, RCPI
"First of all, I think there are issues around protecting children from alcohol, both the direct effect of alcohol in terms of underage drinking, marketing, promotion, advertising and its effect on children. We know right across the globe that is a big issue.
"Secondly, it is about the indirect impact of consumption of alcohol by family members in particular and other people who are connected to children.
"That's a very big issue and I think there are human rights issues around that, and I think that is something that needs to be addressed."
Dr Garrett McGovern is a GP specialising in alcohol and substance abuse who works in the Priority Medical Clinic in Dublin 14. Working on the front-line of services for those with addiction, Dr McGovern tells MI that following the passing of the Bill, the Government should then focus its attention, and most importantly investment, on services.

Dr Garrett McGovern
"Less than 10 per cent of those [who drink harmfully] are receiving formal treatment for their problem," he says.
"Treatment options in the public sector are scant and many people who may need help have few options open to them.
"The Government needs to invest in providing evidence-based, effective and easily-accessible treatment to all who need it."
But Dr McGovern does recognise value in some of the measures that will be included in the upcoming legislation.
"There is no question that alcohol consumption, and more importantly the prevalence of alcohol abuse, in Ireland is far too high," Dr McGovern continues.
"It makes alcohol a public health issue, as opposed to being just an ordinary commodity in a supermarket."
"It is also true that alcohol has become much cheaper over the last 20 years in outlets. In contrast, alcohol is much more expensive in pubs — too expensive for many.
"I believe that MUP is, on the balance, a good strategy but it's likely it is only really going to have a significant impact on younger binge-drinkers, where low cost is a driver for drinking. I think that alcohol in pubs should be made less expensive, not by much, as the pub is a more regulated and probably safer place to consume alcohol," he says.
"It is estimated that 50-to-60 per cent of Irish drinkers consume alcohol greater than recommended safe limits. A significant percentage of these are drinking harmfully."
So while Dr McGovern is clearly supportive of aspects of the Bill, he believes that there is a limitation to the effectiveness of its headline measures.
"MUP is unlikely to have a significant effect on someone who is older and who has an established drink problem," he maintains.
"These people need help. Making drink more expensive is not, in my opinion, going to have any effect on their consumption."
Any campaign against harmful drinking has to have a broader focus on Irish society's relationship with alcohol, but Dr McGovern admits this is no easy task.
"There is no doubt that overall, we need to change the culture in this country and our attitude to alcohol.
"How we do that is the difficult part. I would certainly support a ban on alcohol advertising. There is no justification for it and it is very effective in recruiting young impressionable drinkers."
Prof Murray also does not downplay the huge challenges involved. He believes that policies need to be introduced to target specific groups of drinkers in Ireland.
"There are many people in Ireland who are drinking who either don't recognise that they are drinking in a problematic way, or who recognise it, but choose not to take any action in relation to that," Prof Murray notes.
"So I think targeting both of those would also be quite constructive."
The recently-released Healthy Ireland Survey found that four-out-of-10 Irish people binge when drinking. Worryingly, the survey also found that only 15 per cent of those drinking at harmful levels recognised that drinking harmed their health.
"Alcohol problems are unfortunately spread right through out society," continues Prof Murray.
"They particularly impact people who are more socially and economically deprived. It is a broad issue right across society and we need to focus on different areas and different social groups."
Controversy
The RCPI group is not the only organisation campaigning on matters linking public health and alcohol misuse. The 'Stop Out of Control Drinking' campaign recently released a report calling for a number of Governmental measures on alcohol misuse. Mr Fergus Finlay of Barnardos was the Chairman of the group's Board, however the involvement of drinks giant Diageo in the funding of the campaign led many to publicly question its independence. The campaign has come to an end following the publication of its report last month.
For some, the controversy highlighted the difficulties around a public health campaign in a sector where huge profits are made.
"The Board designed the report to be complementary and supplementary to the Bill, for which the Board publicly stated its support on several occasions and also in the report itself," a spokesperson for the campaign tells MI.
"The report calls for a co-ordinated and long term approach to tackling out-of-control drinking and in particular it highlights the need to upweight efforts to change our national drinking culture, as well as the levers of regulation and pricing that are strongly represented through the Bill."
The spokesperson says that the campaign was also supportive of the MUP part of the Bill.
Earlier in the year, the only medical doctor, GP Dr Ciara Kelly, on the Board of the campaign resigned. "Dr Kelly was not replaced following her resignation and there were no other doctors on the Board," says the spokesperson, adding: "The Board engaged with many members of the medical community through the public consultation phase of the campaign."
In the face of criticism over Diageo's involvement in the campaign, the spokesperson maintains "the Board was independent".
"Diageo had no leverage on the individual Board members, with the exception of David Smith, a Diageo employee and ordinary Board member who resigned prior to the report being drafted and published. The Board members were not paid any money either personally or to their professional entities/interests. They were chaired by an independent chairperson. The Diageo representative was in a minority of one as part of a Board of 14 people.
"The Board's support for MUP as part of the Bill is just one piece of evidence of their independence as is the report.
"As regards Diageo's funding of the campaign, if they had not funded it, there would have been no increased awareness of the issues raised during the campaign, which reached tens of thousands of people through the media and online channels and public meetings.
"Finally, it is worth considering the possibility that society and drinks companies have a common agenda. Is it not reasonable to consider that both would benefit from significant reductions in alcohol misuse?
"Is it such an unreasonable concept that a company funding a campaign, implemented by unpaid, respected people that calls-out and addresses remedies for alcohol misuse, is an undertaking of some merit for society?"
International picture
The debate in Ireland regarding public health strategies around alcohol are not unique to this island. Internationally, the debate is part of a wider discussion regarding the possibilities and limitations of public health policy in affecting positive behavioural change among the public.
"There is a lot of talk about pricing. The Cabinet in Ireland in February 2015 has followed Scotland (2012) in adopting MUP. This follows the recommendations of the Sheffield study on the impact that MUP is projected to have on alcohol-related morbidity and mortality," Prof Luc Bovens tells MI, referring to work carried out by the Sheffield Alcohol Research Group.
Prof Bovens works at the London School of Economics and is author of Why Couldn't I be Nudged to Dislike a Big Mac? (2013). He was one of the speakers at a Department of Health symposium in May entitled 'Influencing Healthy Lifestyles: Nudging or Shoving? The Ethical Debate'. MUP and other issues around policy towards alcohol featured heavily in the symposium.
"We have very good evidence that pricing works," continues Prof Bovens.
"It will take very cheap alcohol off the shelves, which carries huge responsibility for heavy drinking. We don't quite have a worked-out proposal for implementation in Ireland. Checking a few shops in Dublin, it struck me that cheap two-litre bottles of cider… will probably be affected."
Prof Bovens adds that the issue of regulating alcohol pricing is still a matter of debate in the UK.
"In the UK (England and Wales), MUP did not survive. Instead, we have legislation against deep discounting, ie, there should be no off-licence sales for a lower price than VAT and excise taxes. But this is setting the bar extremely low and will have no or a very minimal effect," he tells MI.
"When people talk about 'nudge', they often want to hear whether anything else can be done than pricing.
"Business obviously does not like pricing policies and there is a concern that responsible drinkers who are not well-off will have their budgets affected by pricing policies."
The Department of Health also tells MI that it is in constant contact with its Northern equivalent with a view to MUP being introduced in both jurisdictions on the island.
"The Minister for Health in Northern Ireland previously announced plans to introduce MUP for alcohol," says a Department spokesperson.
"A policy paper and public consultation is being finalised by the [Northern Ireland] Executive and will be published in the future. This consultation will shape and inform future decisions on any legislation needed to bring MUP into law.
"The Department is in contact with our counterparts in the Department of Health, Social Services and Public Safety on the matter."
Not measuring-up internationally
There are no plans for Ireland to align its public health messaging and measurements relating to alcohol with the UK, a Department of Health spokesperson told MI.
However, once the Public Health (Alcohol) Bill is passed, all alcohol products placed on the Irish market will need to comply with its new labelling provisions.
One expert told MI that he believes the differences between the Irish and UK system can cause confusion for the consumer.
Prof Luc Bovens feels that the current alcohol measurements discrepancy between Ireland and the UK is confusing and should be looked at.
'Now half of the products in an Irish supermarket have information in RoI units and the other half in UK units'
"I think that this is a disgrace for policymakers. The unit was supposed to make drinks comparable and give people a kind of standard to control their drinking. It was meant to be simple," he says.
"Now, half of the products in an Irish supermarket have information in RoI units and the other half in UK units."
However, a Department of Health spokesperson says that "research shows that accurate information on the alcohol content of specific beverages is essential to promote drinkers' tracking of alcohol intake. However, a 'standard drink' or unit are widely misunderstood by the general public".
The spokesperson says that the new Public Health (Alcohol) Bill will provide for the health labelling of alcohol products, which will see health warnings (including for pregnancy) on all alcoholic drinks containers (bottles, cans, etc) and on promotional materials and the amount of pure alcohol, as measured in grams and the calorie count contained in each container.
"The Government has approved that public health messaging relating to alcohol will be based on grams of alcohol and weekly low-risk drinking guidelines should be 168 grams (17 standard drinks) and 112 grams (11 standard drinks) for men and women, respectively.
"There are no plans to align the public health messaging relating to alcohol with the UK. Following enactment of the Public Health (Alcohol) Bill and appropriate transitional times, all alcohol products placed on the market will need to comply with its labelling provisions."
Sobering reading on Irish drinking
This month saw the release of the most recent series of statistics on Irish drinking habits.
The findings from the first ever Healthy Ireland Survey were made public and will prove sobering reading for those working in the area of alcohol misuse.
The survey is an interviewer-administered survey, with interviews conducted on a face-to-face basis with individuals aged 15 years and over. The initial wave of this survey involved 7,539 interviews.
The key findings in relation to alcohol are:
76 per cent of the Irish population drinks alcohol, with 53 per cent of drinkers doing so at least weekly.
Men are more likely to drink than women, and those aged 25-to-64 years are more likely to drink than those younger or older than this.
Almost four-in-10 (39 per cent) of drinkers binge-drink on a typical drinking occasion, with almost a quarter (24 per cent) doing so at least once a week.
There are lower levels of drinking in more deprived areas and lower social classes, but higher levels of binge drinking.
15 per cent of those drinking at harmful levels felt in the past 12 months that their drinking harmed their health, and 22 per cent felt they should cut down on their drinking.
"This survey reaffirms that drinking is a core part of Irish life, but more worryingly that drinking to excess on a regular basis is also commonplace throughout the population," reads the Healthy Ireland Survey conclusion.
"Four-out-of-10 drinkers in Ireland drink to harmful levels on a monthly basis, with over a fifth doing so on a weekly basis.
"This behaviour is evident throughout the population and is not specifically limited to particular groups.
"Given that one-in-six of those drinking at harmful levels felt in the past 12 months that their drinking harmed their health, it is likely that many of those drinking in that way are unaware of the risks associated with it."