You are reading 1 of 2 free-access articles allowed for 30 days
Sustain the revolution in diabetes care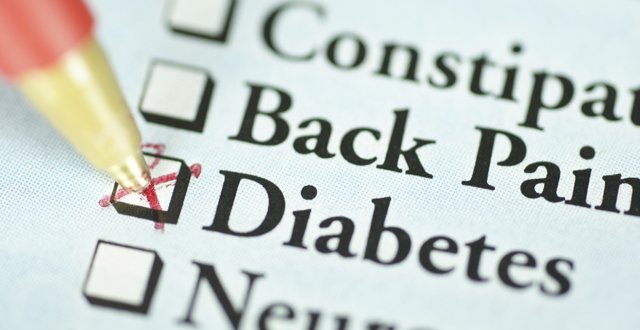 The last four decades have been disappointing as evidence that patients with type 2 diabetes have a higher mortality rate only grew stronger, while most of our well-meaning efforts to reduce blood glucose failed to change their risk of dying.
The revolution in diabetes care in the last 24 months, however, has meant that we now have two classes of glucose lowering medications that reduce hard endpoints such as cardiovascular events and death. We are now faced with an embarrassment of riches, but we don't know which of these two classes of drugs are best. The 'Efficacy and Safety of Semaglutide Versus Canagliflozin as add-on to Metformin in Subjects with Type 2 Diabetes' study was set up to answer this important question. This study is part of a large Semaglutide Unabated Sustainability in Treatment of Type 2 Diabetes (SUSTAIN) clinical programme set up by Novo Nordisk to investigate once-weekly semaglutide. The SUSTAIN programme comprises eight phase 3 global clinical trials, including a cardiovascular outcomes trial, involving more than 8,000 adults with type 2 diabetes.
Semaglutide is a once-weekly analogue of human glucagon-like peptide-1 (GLP-1) that stimulates insulin and suppresses glucagon secretion in a glucose-dependent manner, while decreasing appetite and food intake. Once-weekly semaglutide is currently under review by seven regulatory agencies, including the US Food and Drug Administration, the European Medicines Agency and the Japanese Pharmaceuticals and Medical Devices Agency.
SUSTAIN 7
The previous study, SUSTAIN 7, was a 40-week, efficacy and safety trial. Last month it reported that when added to metformin, semaglutide reduced HbA1c and body weight more compared to another GLP-1 analogue, dulaglutide. From a mean baseline HbA1c of 8.2 per cent, people treated with 1.0mg semaglutide had superior reduction of 1.8 per cent compared with a reduction of 1.4 per cent with 1.5mg dulaglutide.
Using the American Diabetes Association (ADA) treatment target of HbA1c below or equal to 7.0 per cent, 79 per cent of people treated with 1.0mg semaglutide compared to 68 per cent with 1.5mg dulaglutide reached the treatment goal. Furthermore, from a mean baseline body weight of 95kg and a BMI of 33.5kg/m2, people treated with 1.0mg semaglutide had superior weight loss of 6.5kg compared to 3.0kg with 1.5mg dulaglutide. A total of 63 per cent of people treated with 1.0mg semaglutide compared with 30 per cent of people treated with 1.5mg dulaglutide achieved more or equal to 5 per cent body weight loss.
In the SUSTAIN 7 trial, semaglutide demonstrated a safe and well-tolerated profile consistent with results from the rest of the SUSTAIN programme. The most common adverse event for both semaglutide dosages was mild to moderate nausea, which was overall comparable to dulaglutide and diminished over time. Premature treatment discontinuation due to adverse events was less than 10 per cent across all treatment groups. The number of people reporting an adverse event of diabetic retinopathy was low and comparable in both the semaglutide and dulaglutide groups (four and five events, respectively).
SUSTAIN 8
The new SUSTAIN 8 trial is currently being conducted in Africa, Asia, Europe, and North and South America. Ireland is one of the main countries involved with four sites across the country. The aim of the trial is to compare the effect of once-weekly dosing of subcutaneous semaglutide (1.0mg) versus once-daily dosing of oral canagliflozin (300mg) on glycaemic control in subjects with type 2 diabetes on a background treatment of metformin. The primary outcome of this double blind randomised controlled trial is change in HbA1c over one year. The secondary outcomes include (a) change in body weight (kg), (b) change in systolic blood pressure, (c) change in quality-of-life, (d) subject's treatment satisfaction, and (e) number of treatment emergent adverse events.
To allow the data to be optimally extrapolated to as wide an audience as possible the inclusion criteria will allow the study to recruit both males or females, older than 18 years of age who have been diagnosed with type 2 diabetes mellitus and have a HbA1c of 7.0-10.5 per cent (53-91mmol/mol). Subjects have to be on a stable daily dose of metformin (of at least 1,500mg) for at least 90 days prior to the day of screening. The aim is to enrol 784 subjects worldwide and although the study started in March 2017 there are still opportunities for subjects to join this important trial. Recruitment is open until the end of September 2017 and the study is scheduled to complete in November 2018. Interested clinicians or patients can telephone 087 940 0034 for more information.
One arm of the study will receive semaglutide administered subcutaneously, while requiring a dose escalation phase of eight weeks to reach a dose of 1.0mg once-weekly. These subjects will also receive a canagliflozin placebo once-daily tablet. All subjects will continue on their pre-trial daily dose of metformin. The other arm of the study will be given canagliflozin tablets, which also requires a dose escalation phase of eight weeks to reach 300mg once-daily and subcutaneous semaglutide placebo.
Summary
The ability to now recruit patients with type 2 diabetes to studies where two medications, which have both been shown to not only reduce blood glucose, but also cardiovascular events, is a rare luxury in clinical science. However, all new agents need this level of scrutiny to allow us to have more clarity on effectiveness, safety, how patients tolerate the medication and what influence this has on quality-of-life. Some of the dark clouds of diabetes are slowly being lifted as our ability to use better and safer medications increase.