You are reading 1 of 2 free-access articles allowed for 30 days
Surgical robot 'would make sense'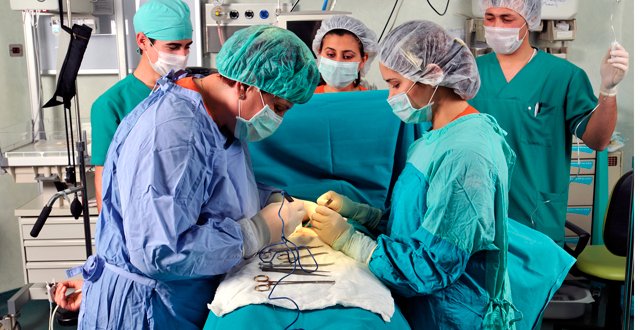 According to correspondence obtained from the HSE under a Freedom of Information request, the then National Director of the NCCP informed HSE Director General Mr Tony O'Brien that the robot could be used "in very controlled circumstances in the Dublin region".
Dr Susan O'Reilly wrote that the "critical element" of such a step would be the need for "a formal training programme" for individuals who wished to upskill to provide robotic surgery.
The move would be worth considering "at a point where the public purse could facilitate such a step," with the ideal location being a designated cancer centre within the Dublin region.
As noted in the NCCP official's letter, dated 18 November 2014, there is only one surgical robot in the public sector, located at Cork University Hospital, where its use is confined to gynaecology.
In the private sector, both the Galway Clinic and the Mater Private Hospital have a surgical robot. Dr O'Reilly noted an arrangement between Galway University Hospital and the Galway Clinic, whereby some public patients had accessed robotic prostatectomy. Dr O'Reilly wrote that robot-assisted radical prostatectomies are gaining popularity among urologists within North America and Europe.
"In general terms, robotic surgery is attractive in prostate cancer, gynaecological cancer and rectal cancer, where its use typically reduces the bed stay to two days or less for prostate cancer, reduces blood transfusions and post-operative pain."
Overall, there are no RCTs "to truly evaluate robotic surgery, but nevertheless its use is steadily gaining ground internationally". However, she noted that robotic surgery puts additional pressure on theatres, as the operative time is longer.
Subsequently, the then Director of Acute Hospitals advised a consultant urologist who had raised the issue with the HSE that hospital groups could consider partnering with the private sector, based on a cost-benefit analysis.
However, in his letter, Dr Tony O'Connell noted that there was no new money in the 2015 National Service Plan to purchase this activity.
Purchase of a robot could be considered in the future "once the strings on the public purse loosen," he wrote.