You are reading 1 of 2 free-access articles allowed for 30 days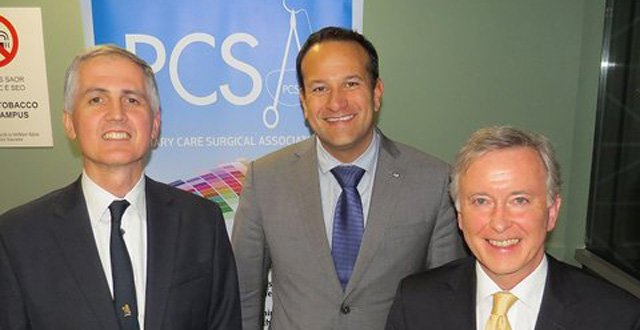 Procedural practice is a feature of the work of many different doctors. In general practice the ability to provide relief of pain or cosmetic nuisance offers the doctor and patient the means to create an immediate solution to a presenting complaint. This can be very gratifying, especially where the patient had expected to be referred and to have to wait for the service.
GPs have traditionally performed incision of abscesses, excision of ingrown nails and cysts, ablation of warts or other skin excrescences and aspiration of cavities such as joints or hydrocoeles. In a review of minor surgery undertaken across Ireland in 2011, Dr Sinead McKenna reported that half of the respondents undertook procedures. Being a male GP, living outside a city and having had greater postgraduate surgical experience favoured the provision of services in later practice.
With the advent of group practices, there are many examples whereby one GP at a clinic runs a procedural service. Alternatively, particular procedures may be offered by a range of colleagues on one site or in a locality. For example, one GP might look after cryosurgery, another joint injections, a third incision procedures and yet another long acting reversible contraception (LARC).
As for many other areas of population health need, a patchwork approach has evolved to cater for the provision of procedures that are suitable for primary care. In some places these will be undertaken largely in the hospital clinic or minor theatre. In others, the GP will deliver most minor procedures for their patients. The boundary between hospital and community care is clearly quite fluid in relation to skin surgery, just as it is in many other aspects of practice.

Dr McKenna; Dr Lalloo; and Minister for Health Leo Varadkar at a PCSA meeting
It seems to me that procedural capacity is a rather basic requirement of primary care and disincentives ought to be challenged. On the other hand, no requirement should compel a GP to undertake such procedures, just as GPs can elect whether or not to engage in travel medicine, occupational health or psychotherapy. It is certainly the case that in 2015, while procedural practice is common in general practice, it is not considered a core element of the service.
Whereas to date the extent of provision has been left to chance, it is conceivable that a renewed GMS contract might have the effect of crystallising opinion as to what is core general practice and what is not. It might also enable the HSE/Department of Health as a commissioner of services to organise the availability of non-core services as dictated by population need. Among these ought to be numbered so-called 'minor' surgery.
Planning for the distribution of such services in response to need, perhaps with capped budgets, could nudge the system of healthcare delivery towards better performance. This is what the NHS has called 'seeing the right patient, in the right place at the right time'.
It is inevitable that as role definition crystallises, that there should be a reflection on the standards of training, setting and performance that would underpin extended practice.
This mirrors the manner in which postgraduate GP training provides the quality assurance of the core competencies of the future GP. Certain basic procedural skills for a lifetime of clinical work ought to be acquired by the time of graduation from medical school.
Yet there will remain, it seems, a need to be able to benchmark capacity and performance for some parts of extended practice, perhaps the most specialised elements that are not catered for in the postgraduate curriculum.
The HSE Division of Primary Care is providing a vital impetus to this process with its Community Surgery Project, the first part of which sees the ICGP researching and field-testing a process of accreditation of practices and GPs for 14 specific procedures.
At a meeting with Minister for Health Leo Varadkar on 6 October, members of the PCSA and the ICGP research team reviewed the progress of this innovative programme. The willingness of the administration to experiment with enhanced service provision in primary care, despite budgetary restriction, is a signal that many GPs will welcome. Taken with commitments in relation to chronic disease management, the Community Surgery Project can be seen as a waypoint in the modernisation of commissioning in Ireland.
By the time this project reports in mid 2016, we should have a much clearer view of how primary care surgery ought to contribute to meeting population health needs. In the PCSA we look forward to continuing research and development in primary care over the next few years.
The 2015 PCSA Annual Scientific took place on 25 and 26 September in Dublin and was attended by over 130 delegates.
See www.pcsa.ie for more information.