You are reading 1 of 2 free-access articles allowed for 30 days
Suicide: the bigger picture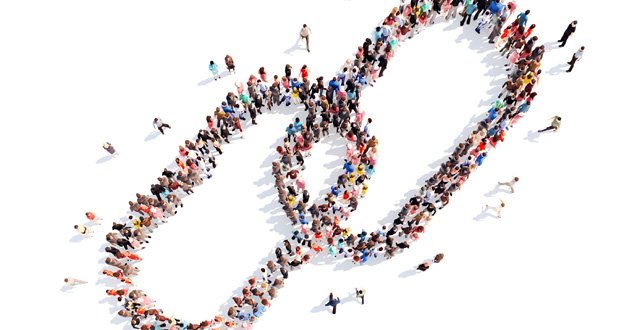 The Director of the HSE National Office for Suicide Prevention (NOSP) is confident that a target of a 10 per cent reduction in suicide by 2020 can be reached, with the possibility of "surpassing" that figure.
Speaking to the Medical Independent (MI) following the recent publication of the Government's new suicide reduction strategy Connecting for Life, Mr Gerry Raleigh said the target should be reached if the policy is implemented.
"I prefer not to speak in terms of success, because the counter-balance of success is failure," says Mr Raleigh.
"The emphasis in Connecting for Life is that we have a set outcomes framework. We have identified two areas where we want to see reductions. We want to see reductions in the suicide rates, both at a population level but also in specific high-risk groups, which include mental health service users, prisoners, Travellers, members of the LGBT community, young people and middle-aged men."

Mr Gerry Raleigh, NOSP
Mr Raleigh was appointed Director of the NOSP in late 2012. He is a trained psychiatric nurse and holds a BA in Healthcare Management and a Postgraduate Diploma in Human Resources.
"The Government has adopted the WHO target of a 10 per cent reduction by 2020 as their goal," says Mr Raleigh.
"I am confident if we do what we say, and we deliver on our commitments, we will achieve and surpass that. I'm not being wishful when I say that.
"I think it is a difficult challenge for us, given the variety and complexity of factors that underpin suicide behaviour. If we can improve the access to services, I think that is really important — but before all of that, if we continue the journey as a community by embracing our mental health in a more positive and constructive way, I think we will succeed."
Policy
The new strategy replaces the previous Reach Out document. Over 270 submissions were made by members of the public and organisations in the formation of the new policy. Connecting for Life is 152 pages long, is full of specific targets and has received a positive initial response from those working in the area. Much like the Government's Healthy Ireland strategy, the new document takes a 'whole-of-Government' approach and involves a number of departments beyond Health.
It has been published during a period when suicide prevention policies have become increasingly well researched and funded.
Funding for the NOSP has increased from €3.7 million in 2010 to €8.8 million in 2015, an increase of almost 140 per cent in just five years, against the background of significant cuts to other parts of the health service.
"Connecting for Life builds on Reach Out. It's not a new beginning; it's a continuation of the work that is going on," says Mr Raleigh.
"It is building on the best national and international evidence of what works in suicide prevention.
"It has very clear, specific goals and actions to be achieved. Reach Out was a very broad-range document, with many laudable actions. But the relationship with suicide prevention was not particularly well defined in some cases. The emphasis is much sharper in this document."
Statistics
Over the past decade, particularly since the onset of the economic recession, there has been an increase in the suicide rate in Ireland. The increase observed between 2007 (457) and 2011 (554) can be wholly attributed to an increase in the male rate of suicide.
But does the provisional data from 2012 (507) and 2013 (475) suggest a levelling-out of this rise, and perhaps a decreasing trend?
"It's probably too early to say," says Mr Raleigh.
"The last reported confirmed figures are for 2011 and were just over 550, which was as high as they have ever been, and the trend had been increasing, if you look at the graphs since 2007, which was at the start of the economic recession.
"All the indications from the provisional data and from other sources appear to show levels have levelled-off [since 2012] and, indeed, are beginning to show a modest decline."
How strong is the correlation between this decline and the modest improvement in the economic picture?
"We need to do further research and evaluate," replies Mr Raleigh.
"But from all the international evidence going back for many years, there is strong evidence of a correlation between economic considerations and the social factors — homelessness, poverty and alcohol dependency — that tend to go hand-in-hand with the relationship with suicide."
Crisis?
Each suicide is a tragedy and the Irish public perception seems to be that there is a suicide 'crisis'. But some experts question this. Irish suicide figures put the country at the average of European rates, although there are higher levels specifically among young Irish men compared to most other European countries.
I think it is a difficult challenge for us, given the variety and complexity of factors that underpin suicide behaviour
Dr Patrick Devitt is a consultant psychiatrist who has just finished a seven-year term as Ireland's Inspector of Mental Health Services at the Mental Health Commission. He is co-author with Derek Beattie of a recently-published book Suicide — A Modern Obsession (Liberties), which questions whether the so-called "suicide crisis" in Ireland is in fact a "myth".
"It is quite an emotive issue," says Dr Devitt, a leading expert in the field.
"There can be a lapse of rationality, I suppose, in very emotional situations. There is an element of panic or it could be called hysteria when something as tragic as a suicide happens, especially in a locality. It's a natural instinct of people to try and do something — to 'not just stand there'," he tells MI.
"That gives rise to a lot of agitation and discussion and I think the media picks up on that. When the media tone is turned down, it is helpful.
"We are a third of Lithuania [in suicide rates] and three times that of Greece, so there is a very wide range there. Young males are the group you expect to have the highest rate really; it used to be older males, it appears to be young males recently. For a number of reasons, alcohol is a big reason, and young males take risks. Testosterone and alcohol are factors for young males — it is a cultural thing as well."
The accuracy of the suicide figures in Ireland are somewhat debated; many insist that so-called 'undetermined deaths', for example, certain single-passenger car fatalities or drownings, should be reflected in the figures.
Mr Raleigh points out that this is ultimately an issue for the Coroner.
"There are undetermined deaths reported every year and the likelihood is that some of those may well be suicide — but we don't know, and we will never know," acknowledges Mr Raleigh.
"We know in the UK they use a system of including undetermined deaths as part of their national return; we haven't done that because there are different coronial systems in place."
However he says that a liaison group is being established between the NOSP, the CSO and other organisations "to try and have a look at the system that underpins the current recording system".

Rate of suicide and undetermined deaths in Ireland
Organisations
According to Dr Devitt's book, Suicide — A Modern Obsession, "in a country with a population of just over 4.5 million, there exists approximately 400 organisations dedicated to preventing suicide".
The NOSP funds over 40 organisations across the country. The huge number of organisations brings a variety of strategies and quality. Tensions can sometimes arise between national organisations and regional and local groups in such situations. But under Connecting for Life, the NOSP believes this variety can bring regional co-ordination that recognises local interests and needs, while trying to maintain a national focus.
"How do you deliver that locally? Hand-in-glove with the national strategy, we have been working with our resource officer to develop local implementation plans," says Mr Raleigh.
"In Donegal, Connecting for Life Donegal was launched, which largely mirrors the national strategy. The emphasis is on bringing everyone in and being absolutely inclusive… all agencies of State and non-statutory also signed up to work together.
"We hope to replicate that right across the country."
Politicians and members of the public often make comparisons between the work of suicide prevention and that of the Road Safety Authority (RSA). However in his book, Dr Devitt warns against any easy comparisons. "They imply that with the right amount of effort and resources, the country could replicate the success it has achieved in reducing deaths from road traffic accidents," he writes.
"The obvious difference between these two issues is that we do not possess sufficient evidence to know how we might drastically reduce suicide rates. National suicide rates rarely deviate significantly in the short term and in the medium term."
The Director of the NOSP agrees that there are significant differences between the two areas.
"At one level there are parallels — there is a loss of life that is preventable," comments Mr Raleigh.
"After that, the comparisons are less significant… we believe we can reduce the loss of life by suicide. There is an issue of personal choice involved, an issue around people taking protective factors around mental health.
"It is a much more complex area. We are aware of the risk factors that exist; we are aware of the groups that are the highest risk. But generally, there is a constellation of associated factors, which may bring someone to consider ending their lives.
"All the factors come into play, and affect different people in different ways at different times.
"In terms of road safety, there are a few very simple mantras — 'slow down', 'belt up', 'don't consume alcohol' and there is an enforcement regime behind that, which doesn't exist in terms of people looking after their mental health — nor should it, nor can it — because people will make their own decision."
Helpline
Are you, or someone you know, in crisis now and need someone to talk to?
Call the Samaritans on 116 123
GPs and psychiatrists — pressure on the front line of prevention
The former Inspector of Mental Health Services is concerned that psychiatrists and mental health professionals are under significant pressure in relation to suicide assessments.
In his recent (co-authored) book Suicide — A Modern Obsession, Dr Patrick Devitt writes about the extreme difficulty in assessing or predicting suicide. However in recent years a huge degree of responsibility for the prevention of suicide has fallen on mental health professionals.
"Psychiatrists have become paralysed by it now," warns Dr Devitt.
"This is an international phenomenon; I worked in the States as well and it is even worse over there, to be honest," he tells the Medical Independent (MI).
"There is a lot of pressure on doctors to make a decision. I think what psychiatrists should be saying is, 'we don't really know and we can't predict an individual case'. That is especially within a clinical time-frame of, say, a month of whether this person or that person is going to kill themselves. All we can say is that they statistically have a higher rate of dying by suicide in maybe 10 years or maybe five years. But we can't tell."
Dr Devitt says that there is too much expectation over the possibility of success with risk assessments. "Let's just treat what is causing people's distress and not be focusing on the suicide itself and let's just put in place good mental healthcare for those who need it — good, helpful services for those in distress for those who need it and not be too focused on what is a very rare outcome," he says.
Mr Gerry Raleigh from the NOSP also says that it is "very difficult to risk-assess people".
Suicide assessment was in the news last month when a Mental Health Commission report criticised the lack of adequate assessment for suicide in the case of a number of deaths in the Carlow/Kilkenny and South Tipperary areas between January 2012 and March 2014.
There is a lot of pressure on doctors to make a decision
But on the wider mental health services issue, the NOSP Director says the Connecting for Life document contains "a lot of very tangible and specific actions and commitments from the mental health service to improve access."
He believes this greater access will have a positive impact on numbers because people with mental health problems are at the highest risk for suicidal behaviour.
While mental health professionals are obviously vital in any suicide prevention strategy, GPs also play a particularly crucial role.
"In terms of primary care, for most people who are in emotional stress, their first access to the health service is their GP," notes Mr Raleigh.
"So we view the GP community as really important partners in the delivery of services for people. We have been doing quite an amount of work with GPs over recent years."
The NOSP Director talks highly of an e-learning programme run through the ICGP, but it is the development of the SCAN (Suicide Crisis Assessment Nurse) system that may have the biggest impact on GPs' working lives in developing links with mental health services.
Currently available in nine sites nationwide, Mr Raleigh says it will be rolled-out to further areas in the coming months.
"SCAN is where a mental health specialist nurse is available to GPs to go down to a GP surgery and complete a full biopsychosocial assessment of a patient, where the GP has some concerns," says Mr Raleigh.
"It was piloted five years ago in Wexford and evaluated really strongly. Last year, we rolled it out in eight additional sites across the country and a number of additional sites will be developed over the next number of months. It is a really strong service and helps the GP to refer that person on to the appropriate service.
"It is a service anchored in mental health, but it is an in-reach into primary care. That is the type of initiative where primary care and secondary care are joined-up and there is a clear pathway of referral."
The limits of a suicide prevention strategy and governments' role
With a 10 per cent target for suicide reduction, Connecting for Life works under the assumption that co-ordinated suicide prevention strategies can have a verifiable impact on the grim statistics.
However the capacity of suicide prevention strategies to be successful as a public health policy is debated by experts.
So are there limitations to what a suicide prevention strategy can achieve?
"I think so; I think it is difficult," says consultant psychiatrist Dr Patrick Devitt.
"Suicide is still very rare and in order to prove that something has had an impact, you would want to have a huge population to show any sort of statistical significance that intervention did cause this particular rise or reduction in the suicide rate.
"Means restriction is a huge thing. Government could do a lot with iconic locations, for example, certain cliffs, rivers and bridges. If we double the price of alcohol, we would probably reduce the suicide rate.
If we double the price of alcohol, we would probably reduce the suicide rate
"We should always treat serious mental illness as best we can and if you can use good evidence-based treatments, good, responsible media coverage won't increase the rate and might improve it as well," Dr Devitt contends.
"But we must bear in mind this is a socio-cultural phenomenon. Why would Lithuania be so much higher than what Greece is? It has to be a social thing.
"It is very complicated. Basically, what can the suicide prevention office do other than what there is evidence for? It is a political question, really. How do you create a humane society?"
However, there are differing views on the issue within the mental health community. Earlier this year, the Medical Independent (MI) also spoke to a number of experts who believe that prevention policy has a crucial impact on suicide figures.
"Government involvement is a vital ingredient to the success of national suicide prevention strategies," Prof Rory O'Connor of the Suicidal Behaviour Research Laboratory at the University of Glasgow told MI. "Government involvement is a vital ingredient to the success of national suicide prevention strategies and, for the most part, suicide prevention strategies across the globe are driven by public health approaches to suicide prevention."
In Ireland, Dr Peadar O'Grady, a consultant child psychiatrist who has written widely on mental health policy, told MI: "Yes, Government policy can help."
Dr O'Grady believes that political and economic decisions regarding what type of country we want to live in are important.
"Unemployment and homelessness, or fear of either, are common causes of hopelessness and suicide," says Dr O'Grady.
"Jobs, housing and welfare spending are the emergency solutions to these and the reliance on the 'market' to provide these, even when it fails grotesquely, is a major ideological flaw in Government policy."
Dr O'Grady maintains there is a fundamental lack of funding in mental health services in Ireland, compared to international standards.
"Funding mental health services in line with international levels of over 10 per would also help improve services, particularly through employing and training staff."