You are reading 1 of 2 free-access articles allowed for 30 days
Stroke services in Ireland: a lot done but a lot more to do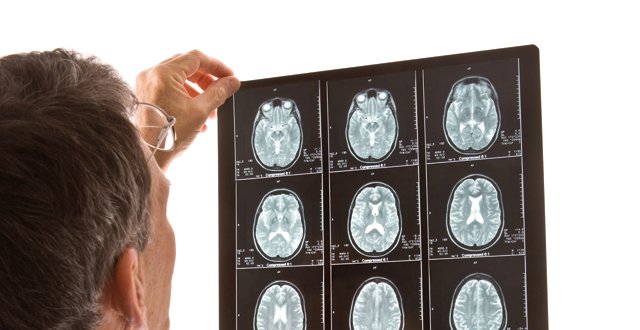 Significant advances in stroke care and services have occurred in Ireland in recent years. Less people are dying from stroke and fewer individuals are likely to end up disabled. Notable reductions in length of hospital stay and discharge to nursing homes have also taken place.
Yet major deficiencies remain and advocates for better stroke care believe more substantial investment is urgently required.
Many stroke units have deficits in nursing staff and swallow screening levels for stroke patients are inadequate. Recovery and rehabilitation services are in very short supply and greater communication between secondary and community services is needed.
As the Irish economy continues its recovery, will stroke patients finally receive the treatment and care they deserve?
Staff and investment
Since glaring inadequacies in stroke services were revealed in the National Audit of Stroke Care in 2008, efforts have been underway to boost patient care.
The HSE launched the National Clinical Programme for Stroke in 2010, amid high hopes for greater staffing and resources. But in the midst of an economic recession, it quickly became clear that investment would prove extremely difficult to come by.
'We're looking at deficits in therapists in the region of 150 or 200 WTEs. In some areas, such as psychology, there is virtually no service at all'
Since 2010, an annual amount of about €4.2 million has been directed at stroke care, according to Prof Joe Harbison, Joint Clinical Lead for the National Stroke Programme and Consultant Stroke Physician, St James's Hospital, Dublin.
"In 2008 and 2009 there wasn't a service. So we've had to start from scratch," Prof Harbison explained to the Medical Independent (MI).
"We're not talking about developing or progressing services; in a lot of cases we're talking about developing services from nothing on a very tight budget.
"If you add everything together, salaries and the telestroke network, which was just over €1 million, you're probably looking at €4.2 million a year. But most of that wasn't new money. Most of that was resurrected from other areas. It wasn't like there was a major new investment in it."
There has been no new HSE investment in stroke in 2016, Prof Harbison also noted.
The Programme was initially allocated 42 whole-time equivalent (WTE) posts, but as Prof Harbison pointed out, these were not actually extra posts.
"What they were, they were exemptions to the embargo. Essentially, if you lost a post you could reappoint it, as long as you reappointed it into stroke. So there wasn't an overall lift in staff numbers because of it. At that point, we probably had a deficit of in excess of 200 posts in terms of what we needed to do with stroke."
Because of deficiencies in staffing levels, the Programme team was critically aware of the importance of allocating posts where they were most needed. Clinical nurse specialists (CNSs) in stroke were targeted for recruitment in order to ensure as many full-time roles focused on stroke were in place as possible.
A small number of posts remained after this process and were accorded to hospitals in the fairest way possible, Prof Harbison explained.
However, around 250 staff are still needed to deliver a "gold-plated service," he maintained. In particular, psychologists are required. "We're desperately short of [psychology] staff and there is no way of getting around it. We just need to appoint more psychologists," Prof Harbison advised.
The allocation of new staff is fraught with difficulties amid a host of considerations. "For instance, you may need to bring rehabilitation staff numbers up. We need more therapists but arguably, if you were to put in an early supported discharge team, then you would reduce the burden on the hospital therapists. So where you appoint the staff is the question and how you best utilise them," he outlined.
Mr Chris Macey, Head of Advocacy with the Irish Heart Foundation (IHF), agrees that more therapists are required.
"We're looking at deficits in therapists in the region of 150 or 200 WTEs. In some areas, such as psychology, there is virtually no service at all."

Mr Chris Macey, Irish Heart Foundation
The IHF/HSE National Stroke Audit 2015, published recently, was a national audit of stroke services in hospitals and compared care and service levels with those present when the 2008 audit took place.
In relation to staff, it found that there were shortages in a number of areas.
A deficit of 69 per cent existed in clinical nutrition, 31 per cent in speech and language therapy, 50 per cent in physiotherapy and 61 per cent in occupational therapy.
Just 44 per cent of hospitals had access to a medical social worker and only 19 per cent had access to a neuropsychologist.
Outcomes
Despite obvious room for improvement, Prof Harbison believes the Stroke Programme has been very successful.
The recent audit showed that with a little investment, and hard work, reductions in mortality and hospital length of stay are possible, he stated.
Mortality was down by 25 per cent and discharge to nursing home — a marker for very severe disability — had fallen by about 40 per cent.

Prof Joe Harbison
In 2008, the inpatient mortality rate from stroke was 19 per cent. This fell to 14 per cent in the latest audit.
Additionally, 8 per cent of patients were discharged to nursing homes, compared to 15 per cent in 2008. The audit highlighted that the average length of stay in hospitals for patients discharged alive was down from 29.8 days to 22.4 days during the same time period. Although a week less than in 2008, this is still around a week longer than in the UK.
Some 23 hospitals had a consultant physician with specialist knowledge of stroke, compared to one-third of hospitals in the previous audit, and 23 hospitals had a CNS in stroke.
The audit noted the success of the IHF Act Fast campaign, both among the wider public and clinical staff, using the Act Fast assessment tool in helping to improve outcomes.
However, without greater investment, such developments could be erased in the face of a rise in stroke victims due to an ageing population, despite most stroke deaths being preventable.
Mr Macey recognised the advances made, but stressed that more needs to be done.
"The figures look better than they are because we started from such a low base," he stated.
"The improvement is great and we don't want to sound too negative as you have to start somewhere, but at the same time there is really a long way to go here.
"We're about half way there. You can't put a figure on it but if you look at it, in 2014, there were 300 fewer deaths from stroke in Ireland than going back to when the last audit was taken. We'd estimate that it's reasonable [to say] that there are 300 extra lives being saved, but there are probably another 300 lives we could save.
"There is life after stroke for people if they get the services they need. People can regain their quality of life to a large extent if they get the services but they're not getting them. Life is being wasted and quality of life is being wasted as a result."
Access to CT imaging has improved but the quality of CT scanners available nationally varies widely, the 2015 audit revealed.
Furthermore, it found that access to MRIs had not improved between 2008 and 2015.
Costs and savings
The cost benefits to the State from positive reductions such as these are clear, and advocates for stroke services are calling for cost savings to be reinvested in stroke care.
The 40 per cent reduction in discharge to nursing homes has saved around €120 million in reduced nursing home costs in the last five years.
"But of course nobody presented a cheque to the HSE for €120 million; they'd be delighted with us if they did and I don't think we'd have any problems [with] funding if they did," Prof Harbison commented.
A 2010 report from the IHF, ESRI and RCSI on the cost of stroke in Ireland showed that the cost burden of stroke could be over €1 billion.
It found that, by providing 95 per cent access to a stroke unit, 650 stroke victims could be saved from death per year, saving €10 million.
According to Mr Macey, there are about 5,000 stroke survivors in nursing homes currently.
"The annual cost is in the region of €400 million and the last time a count was done, there was less than €7 million a year being spent on community rehabilitation that can keep people out of nursing homes. That's less than two physio sessions a year if you drill that down," he revealed.
Early supported discharge
The 2014 report, Towards Earlier Discharge, Better Outcomes, Lower Costs: Stroke rehabilitation In Ireland, showed that early supported discharge (ESD) could save between €2 million and €7 million per year and €12 million in reduced length of hospital stay.
Both the National Stroke Programme and the IHF believe strongly in the development of ESD for stroke survivors.
In late 2015, they urged the HSE to fund ESD, with international studies showing that between 25 and 40 per cent of patients can benefit from ESD.
The report Changing Cardiovascular Health: National Cardiovascular Health Policy 2010-2019, published in 2010, recommended the development of ESD services for stroke patients.
Towards Earlier Discharge, Better Outcomes, Lower Cost: Stroke Rehabilitation in Ireland found that 24,000 bed days could be saved annually by developing ESD services.
Currently, three ESD teams are in operation nationally, serving four hospitals.
In a detailed business case, the funding required to consolidate the existing teams and to establish 11 new teams was put at €3.3 million. The overall cost per team is estimated at €307,000.
ESD teams are made up of rehabilitation experts and carers. They help to take people out of hospital early and support them in their recovery in the community. But no funding was allocated for the development of ESD services in 2016.
'This is a basic level of care in the UK and is internationally proven in terms of economics and human benefits and they [HSE] won't do it'
"My guess is that they're going to fund that next year. We haven't got a commitment for that but we would be very hopeful on that one," Prof Harbison revealed.
Mr Macey said that it "beggars belief" why the service didn't receive funding this year.
"This is a basic level of care in the UK and is internationally proven in terms of economics and human benefits and they [HSE] won't do it. It really makes a mockery of the so-called Government policy of getting people out of hospital and into the community. Here they've got the evidence of human benefit and cost benefit… and they still haven't funded it."
In addition to the lack of ESD, rehabilitation services in the community are extremely poor.
"At the moment, you've got nothing happening for stroke survivors in the community," Mr Macey stated.
"Where people are getting therapy, very often they're paying for it themselves. If they can't afford to pay for it, they just don't get it. There are huge levels of unmet need there.
"It's a wasteland out there in terms of rehabilitation… What you can do if you start building ESD in the communities is, you can actually start developing the therapist infrastructure that you need, so you can start providing more realistic levels of rehabilitation for community stroke teams and hospital community liaison."
He added that the IHF is calling for a more caring and compassionate approach to rehabilitation and for implementation of the National Policy and Strategy for the Provision of Neurorehabilitation Services in Ireland 2011-2015.
"There is still no finalised implementation plan, let alone anything being done. In the lifetime of that plan, there were no developments in neurorehabilitation for people with neurological conditions… so nothing has happened," Mr Macey told MI.
The 2015 audit showed that just one hospital had access to a specialist community stroke team for continuing long-term management of patients.
Only 11 per cent had a hospital/community stroke liaison worker as part of their services.
Stroke units
Access to specialist stroke units is considered best practice in the management of stroke internationally.
Some 21 out of 27 hospitals treating stroke have units in operation, compared to just one in 2008.
A further three sites are unable to be categorised as having a stroke unit due mainly to a lack of space.
According to Dr Angie Brown, Medical Director at the IHF, not all units are functioning as they should.
"Nearly a quarter of hospitals providing acute stroke care do not meet the minimum requirements required for a stroke unit," Dr Brown outlined in the 2015 audit report.

Dr Angie Brown, Irish Heart Foundation
She added: "The audit shows that just 29 per cent of patients are admitted directly to a stroke unit, whilst half do not receive treatment in a unit at any point during their stay."
The audit highlighted deficits in access to acute care. Of the 17 out of 27 hospitals that reported having a stroke team on-call to provide acute care, almost half were only able to provide cover from Monday-Friday 9am-5pm.
"This remains a challenge for the stroke network partnership to ensure patients have access to medical staff with specialist knowledge in stroke care. This emphasises the need for appropriate systems to be in place to ensure all patients are assessed at diagnosis and treated in a timely manner," Dr Brown said.
According to the IHF, research has shown that stroke patients treated in a stroke unit have better outcomes than those treated in medical wards or general assessment units.
If treated on a stroke unit, the patient is more likely to survive the stroke, have fewer disabilities and be able to live independently.
The components of a stroke unit team usually include doctors, nurses, physiotherapists, occupational therapists, speech and language therapists, dietitians, therapy assistants, psychologists and social workers.
Of huge concern is the audit finding that stroke units were subject to patient flow within hospitals and the fact that protected beds were not standardised.
Furthermore, stroke units did not operate in a standardised fashion, with inconsistencies identified in access to physiological monitoring and in nurse training in stroke assessment.
Many units did not have enough beds for stroke patients, with more than 60 per cent of patients managed outside of stroke units.
According to Prof Harbison, all of the HSE's 21 stroke units have been designated as such under EU definitions.
Yet, when the Programme examined guidelines on stroke units from the British Association of Stroke Physicians, most of the units fell down strongly on nursing levels, physiotherapy levels and occupational therapy levels.
Very few patients in stroke units are receiving the 45 minutes a day of therapy they are meant to be getting, according to Prof Harbison.
Furthermore, swallow screening is inadequate, with just 36 per cent of appropriate patients receiving screening within 24 hours, compared to over 80 per cent in the UK.
"One of our priorities for the next six months is to make sure we have a more enforced swallow screening protocol," Prof Harbison reported.
An increase in the number of stroke units is also being sought this year.
"The second priority is to go to hospitals that don't have units and basically tell them: 'Okay, it's now time to open a unit.' In some hospitals that's not a big step, it's just a reorganisation matter, but in other hospitals it might be a bigger step."
The Programme aims to seek plans from hospitals on how they are going to implement stroke units.
Hospitals without a stroke unit currently are located in Letterkenny, Sligo, Kerry, Blanchardstown, Tullamore and Navan.
Therapies
Currently, the clot-busting thrombolysis rate in Ireland is 11.5 per cent, which compares well with rates in other countries.
When the 2008 audit was conducted, the thrombolysis rate was just 1 per cent. Some units are performing even better than 11.5 per cent and are up to 15 or 20 per cent, said Prof Harbison.
Other stroke therapies are also being offered, but on a very limited basis. In particular, Prof Harbison would like to see the development of a national thrombectomy service. The new clot retrieval therapy, which has been trialled in Ireland, can reduce death and severe permanent disability from stroke by 50 per cent.
Prof Harbison explained that the clot retrieval agent is often used in addition to thrombolysis.
The problem is that only Beaumont Hospital in Dublin offers a 24/7 thrombectomy service currently, while a daytime service is offered in Cork.
"What we need to do is increase the level of service and how we do that is challenging. I should say it's a challenge for the whole of Europe; everyone is struggling with the same thing," he acknowledged.
Telemedicine
Approximately €1 million has been invested in Ireland's telestroke network to date, according to
Prof Harbison.
Initially, a telestroke unit was put in place as a pilot in Tallaght Hospital, as part of the Telemedicine Rapid Access for Stroke and Neurological Assessment (TRASNA) initiative.
It aimed to provide telestroke units in hospitals to enable emergency stroke treatment by a consultant stroke physician on a 24-hour, seven-day basis to acute stroke patients within all stroke network areas of the HSE, thus supporting local stroke teams to give the best care.
Planned for roll-out in 17 hospitals, it is understood that around 11 units have been deployed to date.
According to Prof Harbison, the introduction of telestroke has been subject to delays in the past due to difficulties in attracting consultants to take on the extra workload associated with the unit.
He added that the units are currently not just being used for stroke, but for multiple uses in hospitals.
"They offer huge interconnectivity for patient care," he remarked.
Future
Despite the lack of any new investment in stroke in 2016, hopes remain that funding will be forthcoming next year, particularly for the implementation of ESD services.
Funding to support the National Stroke Register is also being sought and
a request has been submitted to the HSE.
Major improvements have taken place in public stroke services in Ireland and both Prof Harbison and Mr Macey are keen to build on the progress to prevent more stroke deaths.
"We got the first few hours [after a stroke] much better sorted out," Prof Harbison commented.
"There are bits and pieces to be done, but if you have an acute stroke you are very much less likely to die and end up disabled."
Mr Macey agreed but reiterated that rehabilitation is an area that still requires more investment.
"I suppose the actual acute, emergency treatment has improved a lot but there are massive deficits still in in-hospital rehabilitation and then people are basically being abandoned out of hospital into the community, where they've no services. It's crazy; we're spending absolute fortunes on sending stroke survivors into nursing homes.
"The results of the audit as far as we're concerned would show that it's a case of a lot done and a hell of a lot more to do."
Stroke stats for Ireland
Around 7,000 Irish people are hospitalised due to stroke every year.
Deaths from stroke in Ireland fell by more than one-quarter between 2008 and 2015.
Stroke is Ireland's third biggest killer disease after cancer and heart disease, with just under 2,000 stroke deaths annually.
Some 21 hospitals out of 27 units nationally have stroke units.
The national thrombolysis rate is 11 per cent, which compares well with international standards.
The median length of stay in hospital for stroke patients fell by more than one-fifth between 2008 and 2015.