You are reading 1 of 2 free-access articles allowed for 30 days
Stripping away the safety nets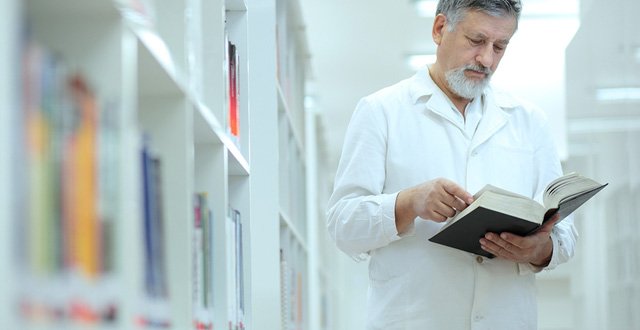 System errors are still seen as the doctor's fault.
Most doctors don't know this. There's a HSE policy which tells us to disclose adverse events to patients. The State Claims Agency agrees and the Medical Council says it's an ethical matter.
Instead, doctors stand accused of bringing down the shutters when things go wrong. Undoubtedly, it's a difficult topic. I suppose it comes under the heading of 'Breaking Bad News', which is never easy. On this occasion, the bad news is me, your doctor.
It's tough enough for a physician. To know what it's like when elective surgery goes wrong, I recommend Do No Harm by Henry Marsh, a neurosurgeon in the NHS. A riveting read.
Someone said on the radio: "Doctors mustn't make mistakes." Oh dear. Others believe "only bad doctors make mistakes". But doctors are human. After all, good drivers have comprehensive car insurance, because accidents happen.
'Open disclosure' is not just about serious harm due to error by doctors and nurses.
We're supposed to tell patients when any harm occurs, even if it's minor, even if there's no error. When error does occur, we should tell the patient, whether or not it causes harm, including near-miss events. Both individual error and system error should be disclosed.
Wow. That's a lot of disclosure. And what on earth is 'system error'?
Maybe the dispute between HIQA and the HSE over Portlaoise gives a clue. If HIQA blamed the doctors and nurses, as usual, the HSE probably wouldn't block the report — they'd welcome it.
So let's call it 'Administrative System Error'. Unfortunately, when the system harms the patient, it'll still going to be my fault.
In my opinion, errors happen all the time. Every doctor makes mistakes. Every patient experiences errors, mostly minor ones.
Like tennis, there are 'unforced' and 'forced' errors. Individuals make 'unforced' errors and we rely on safety nets to catch them. The 'forced' errors are the system errors. They are much more difficult to notice and avoid.
It's not always clear if it's error or just the natural course of the illness.
I got a frantic phone call from a nursing home. By mistake, they didn't give aspirin for several days and the patient had a stroke. Error? Yes, but it was a haemorrhage, so they were not to blame. Another patient had a stroke with atrial fibrillation. I thought it was my fault, that I forgot to give anticoagulant on the previous admission. No, the arrhythmia was new. Harm indeed, but no error. It's a biological system, as I try to explain to the engineer in my family.
Near-miss events are very common: Paracetamol and distalgesic (containing paracetamol) both charted; Augmentin written up for a penicillin-allergic patient. Nurses spotted those errors so nothing happened. I try to check the drug charts every ward round.
Then a patient had a seizure due to the wrong epilepsy medicine. Another had severe hypoglycaemia because insulin names were mixed up. Both patients came from other hospitals with wrong medication lists. So that's error caused by the system of constantly moving patients around. But it's still my patient, our fault.
We're lucky in Nenagh. The nurses check all the discharge prescriptions. It's one of our safety nets.
Nenagh nurses used to watch out for lab and x-ray reports too, and make sure they were reviewed each day. That safety check is gone. Due to administrative changes, lab and x-ray reports don't reach the wards reliably. They're on the computer — great. But the computer is a sort of filing cabinet. It doesn't phone and alert me to new or abnormal results. Nurses did that.
The computerised x-ray system has created a whole world of error. In other hospitals, the wrong patient was brought for CT scan or a result was issued for a patient who didn't have a scan.
I thought it couldn't happen in our small hospital, because we all know one another. Since NIMIS has arrived, it could. Patients have been to CT and back, and no-one on the ward knew — including the patient. Scans were not done because the computer thought it was an out-patient request.
It's all part of the 'New Chaos'. The need for constant vigilance is wearying.
Experienced nurses were the key to safe systems in Irish hospitals. Cuts have undermined their role. Sometimes I see lots of people on the wards, but they're not nurses. They have no role in keeping me and my patient safe.
I reckon it takes about three errors before harm reaches a patient. What matters is finding out in time.
Unfortunately, it seems to me the error rate is rising and there are fewer people who can catch and fix them.
It's not good.