You are reading 1 of 2 free-access articles allowed for 30 days
Statins have unresolved 'knowledge gaps' – Ben Goldacre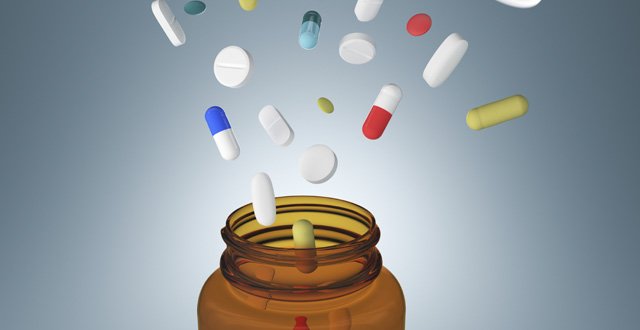 Speaking at the conference on 14 October, Dr Goldacre said there were still unresolved "knowledge gaps" for doctors and patients around the benefits and hazards of statins, although this did not mean he thought statins were dangerous or ineffective.
Dr Goldacre said he believed "they have true modest benefits", but that there was not enough good quality data on side-effects. He told delegates there were no head-to-head trials of one statin treatment regime versus another measuring real-world outcomes, namely heart attacks, strokes and deaths.
"We would expect the benefits of one versus the other to be tiny, but they are hugely important, and they are hugely important because 100 million people take a statin every day and if one of them is just 10 per cent better than the others, then our failure to find out which is the best and put everybody on to the best one, is costing us tens of thousands of lives, because the numbers are so big."
Dr Goldacre described efforts with colleagues to commence such a trial in the UK, which was hampered by bureaucracy.
He also said patients should be allowed make an informed decision on the benefits and disadvantages of taking a statin every day. However, "wildly" divergent prescription patterns suggested this decision was being made for them by doctors.
This issue was also related to "a really important overdue challenge, which we have not met in medicine and the question is: How do we deal with tiny genuine benefits?"
Dr Goldacre told the Medical Independent (MI) that "we should be doing randomised controlled trials in the NHS wherever there is uncertainty about which treatment works best". He said that by not doing so, "we are failing to help people as much as we could", resulting in avoidable deaths.
"If we don't do good quality randomised trials at low cost, through the State, through the NHS, then drug companies will do their own trials – and of course they should – and when they do, they will do trials that are too small and trials which suit their interests than necessarily the interests of the population… similarly if we don't invest enough in synthesising and summarising evidence and disseminating that to doctors and patients, then of course drug companies will step in and engage in marketing activity to doctors."
He said doctors needed to be more vocal and angry about the "structural problems in the information architecture of evidence-based medicine".