You are reading 1 of 2 free-access articles allowed for 30 days
State spends €4 million on one high-cost drug for 16 patients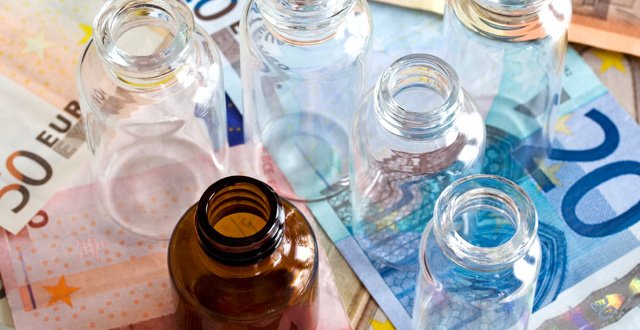 Six new patients have commenced treatment on the high-cost drug eculizumab (Soliris) since the HSE agreed to reimburse it earlier this year. According to the HSE, there are currently 16 people receiving eculizumab, which is licensed for the treatment of the rare conditions paroxysmal nocturnal haemoglobinuria (PNH) and atypical haemolytic syndrome (aHUS).
"Soliris is one of the most expensive drugs in the world, costing €4,557.50 per vial, excluding VAT," a spokesperson for the HSE said.
The medicine has been acknowledged by the HSE Drugs Group as reducing the need for transfusions, improving quality of life, and "probably" reducing mortality in PNH patients.
However, in documents seen by MI through Freedom of Information, the Group noted that a number of unsuccessful attempts were made by the HSE to get the drug's manufacturer Alexion to reduce its price. The Group feared that reimbursing eculizumab would be seen as setting a precedent by other pharmaceutical companies, "and will lead to the health service incurring a substantial cost for which no budget provision has been made or exists".
In a separate briefing document, it was estimated that each new PNH patient would require support of €420,000 per annum.
In 2012, the State committed to investing an additional €210 million on new medicines over a three-year period. "Actual expenditure on new medicines is expected to reach €250 million by the end of 2015," the HSE said.
During last year's debate about whether eculizumab should be funded, officials at the Department of Health strongly advised then Minister for Health, Dr James Reilly, not to meet with a PNH patient, saying it would be inappropriate.
Funding for the drug was eventually announced in February of this year. "Due to the exorbitant cost of this drug, the provision of eculizumab for patients is on a case-by-case basis and on the basis of clinical need," said a spokesperson for the Department.
A spokesperson for Alexion said the company was pleased to reach an agreement with the HSE on the reimbursement of eculizumab for Irish patients.