You are reading 1 of 2 free-access articles allowed for 30 days
Staffing deficits continue to impact health service delivery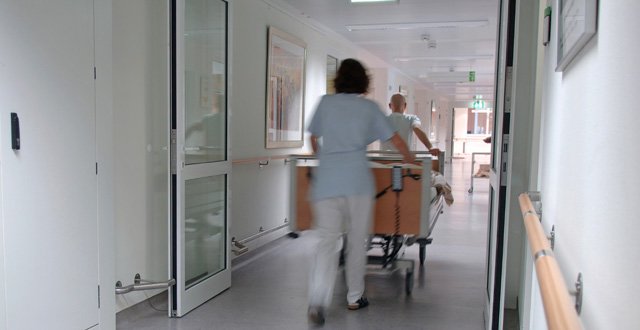 The HSE's lack of sufficient staff numbers in certain services is among one of the major challenges that continues to face the organisation in meeting the needs of patients in a safe and efficient manner, newly-released reports from the organisation show.
The Executive recently published the Health Service Performance Profile – January to March 2017 Quarterly Report, along with management data reports for January, February and March.
Staff problems affect almost every layer of the organisation, with issues in primary care, mental health, emergency departments (EDs), cancer care and health and wellbeing.
Whole-time equivalent (WTE) staff levels throughout the health service have grown by 1,140 since December 2016 but, despite the increase, many services remain impacted by an inability to recruit staff.
Yet pay management is a huge part of the HSE's strategy to contain cost overruns and it is fair to say (although this is not stated in the reports) that some staff are not being replaced or hired by the HSE due to cost pressures.
Mental health
The Health Service Performance Profile — January to March 2017 Quarterly Report states that the Mental Health Division overspent its budget by €3.5 million in the first three months of the year.
Overall, the HSE spent €3.406 billion against a budget of €3.375 billion for the first three months of 2017, leading to a deficit of €31.6 million.
"The level of vacancies and difficulty in recruiting and retaining skilled staff, particularly nursing and medical staff, poses a significant challenge for the provision of Mental Health Services," according to the report.
"The overspend is not expected to continue as the year progresses as cost pressures, such as nursing and medical agency and the increasing costs of private placements, are likely to be balanced by savings arising from the difficulty in hiring some new/replacement posts.
"However, recruitment and retention programmes will continue to be prioritised to maximise the delivery of mental health services in 2017 and it is unlikely therefore that the level of once-off savings achieved in 2016 will be available in the current year."
In mental health, it is shocking to see that five years after the posts were granted, just 402.5 of the 416 development posts for 2012 have started.
Furthermore, 448.50 of the 477.5 development posts for 2013 have started and 189 of the 251.1 development posts for 2014 have commenced.
Of the 390 development posts for 2015, 124 have started and 75 of the 370 development posts for 2016 have commenced, with 134 of these remaining posts relating to Assistant Psychology posts, which were approved in early May.
Overall, this means that a total of 666 development posts between 2012 and 2016 have yet to commence in mental health.
Major risks
The three biggest risks to the service, currently escalated to black (which refers to prolonged underperformance putting quality, safety and financial sustainability at risk), are the HSE's financial position including pay management and colonoscopy and ED waiting times.
The number of people continuing to wait in hospital EDs for over 24 hours remains a serious risk (escalated to black in March 2015), the report states.
"Under the auspices of the National Patient Flow Improvement Programme, a plan for ED patient flow across Galway and UL hospitals will be completed to design optimal patient flow to deliver safe, effective patient care," the report notes, adding that the plan is due in January 2018.
Proposals for the role of community services in supporting the Patient Flow Improvement Programme are due in July.
Some 96 per cent of people were admitted to or discharged from EDs within 24 hours and 65 per cent were admitted or discharged within six hours.
The number of patients waiting greater than 13 weeks for a routine colonoscopy/OGD and ongoing breaches in urgent colonoscopies resulted in the issue being escalated to black in March 2015.
The HSE has set a target of 70 per cent of all patients obtaining a routine colonoscopy within 13 weeks. Yet only 58 per cent had a routine colonoscopy within this time frame in the first quarter of this year.
According to the report, the National Endoscopy Working Group has completed a capacity and demand analysis of services.
It has also commenced a national review of all endoscopy services to assess the quality of services and improvement requirements.
"The NTPF published a GI endoscopy direct referral pathway in January 2017. This pathway is a section of the overarching National Inpatient, Day Case, Planned Procedure Waiting List Management Protocol. The protocol is complete and is applicable to referrals received to endoscopy units from outpatients, ED, private entities and GPs."
Waiting list targets
In the Acute hospitals Division (AHD), the report reveals that waiting list targets in the first quarter of this year were not as favourable as they were during the same period last year.
In the previous period (January to March), 85.4 per cent of inpatient adults were seen within 15 months, compared to 84.2 per cent in the same three months this year.
Around 8,000 patients were waiting over 18 months for an outpatient appointment in April last year. This compares to almost 43,000 patients in March 2017.
Nearly 24,000 patients were waiting over 15 months for an outpatient appointment in April last year, compared to 67,000 in March this year.
Meanwhile, no targeted/expected activity levels in cancer services (prostate, lung, breast and radiotherapy) have been met to date this year.
In May 2015, the "persistence and breadth of underperformance in rapid-access cancer services" was escalated to critical (red) level. Yet two years later, the problem has still not been addressed.
Details on performance and governance management arrangements, along with a trajectory for service improvement, are due in June and July respectively.
The report states that "the key challenge continues to be attracting and retaining consultant staff, particularly in relation to urology".
"In comparison to international levels, there is a significant shortfall of urologists in Ireland. This is particularly prevalent outside the Greater Dublin area. There are some resource issues in regional rapid-access prostate clinics as a result. The growth in new referrals to rapid-access lung clinics is also a challenge," the report adds.
A review of cancer services across all cancer centres was undertaken by the National Cancer Control Programme in 2016 and a plan to implement the recommendations contained in the review will begin in the third quarter of this year, the report states.
Attempts to improve lengthy ambulance turnaround times in certain hospitals, which are impacting on the availability of ambulances for other calls, are also underway.
But the report reveals that a diagnostic assessment, improvement plan and a review of governance arrangements around ambulance turnaround times are now overdue.
"Pressures within emergency departments which result in extended turnaround times are continuing to have an impact" along with continued staff pressures, the report says.
It adds that delays in hospitals have a knock-on effect of slowing paramedics' ability to tend to seriously ill and injured patients efficiently.
PCRS
In the Primary Care Division, staff vacancies in the Primary Care Reimbursement Service (PCRS) National Medical Card Unit are resulting in an underperformance in meeting the 15-day medical card turnaround time.
The year-to-date position is only 44.9 per cent, compared to a target of 96 per cent.
"This has recently contributed to a delay, with processing currently taking longer than the 15 working-day target. The vacancies will be filled over the coming weeks. However, given the necessary investment in training that will be required, the processing backlog will require a period of two further months to clear," the report warns.
Staffing problems are also affecting speech and language therapy (SLT) services, including patients awaiting multidisciplinary team (MDT) assessment.
The report says this means that the additional 83 posts provided under the National Service Plan 2016 "will not address this group of clients as they cannot be seen until the MDT team is available and there are staffing deficits in other disciplines".
"A National Service Improvement Group has been established in relation to occupational therapy and physiotherapy services. It is expected that the group will report in September 2017."
Progress
Improvements have occurred in certain areas, however, with activity on screening programmes exceeding targets in many cases.
Some 79,000 women underwent CervicalCheck screening in the first quarter of this year, compared to 54,000 in the same period last year.
Almost 41,000 eligible women underwent a mammogram via BreastCheck during the first quarter of this year, compared to 26,000 in the same period last year.
Community Intervention Team activity was also positive, with over 8,000 contacts so far this year, compared to more than 5,000 for the same period last year.
The HSE exceeded its target of 97 per cent for newborns visited within 72 hours, with 98.6 per cent of newborns visited within the target time.
Elsewhere, within palliative care services, 97.1 per cent of accepted referrals (out of a target of 98 per cent) to a specialist inpatient unit were admitted within seven days.