You are reading 1 of 2 free-access articles allowed for 30 days
St Vincent's Hospital FC news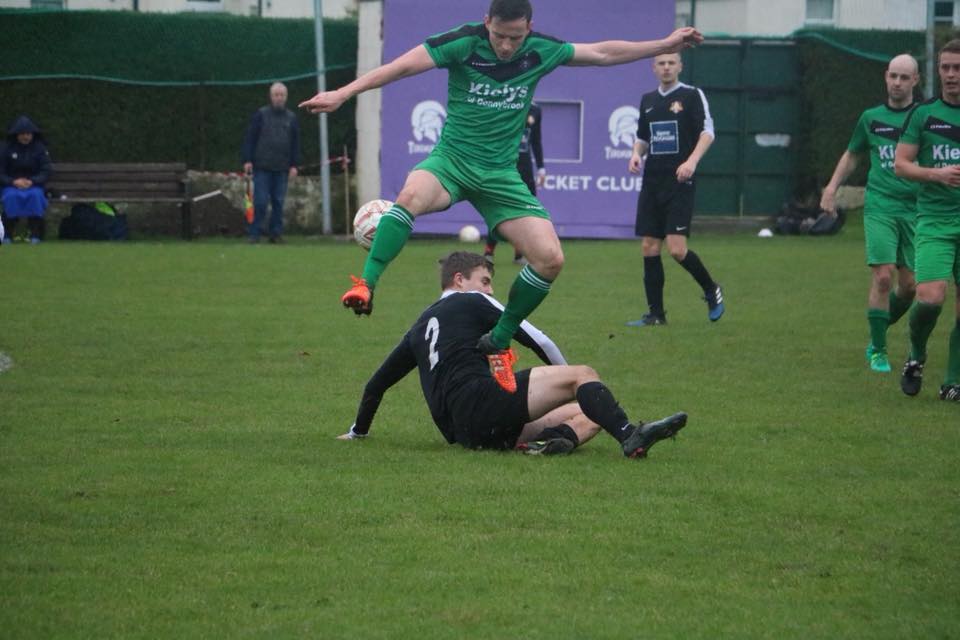 Medical Independent partnership
St Vincent's Hospital Football Club (FC) is delighted to partner with the Medical Independent (MI) to bring regular team coverage over the course of the season. As a club predominately made up of doctors and medical students, we hope you enjoy following the club's fortunes.
Club history
St Vincent's Hospital FC was founded in 2001 by a group of football enthusiasts, led by Dr John Seery and Dr Rupert Barry, looking to play regular competitive games. From humble beginnings in the UCD Superleague, it was not long before the club progressed to the United Churches League. Following a sustained run of success in the Churches League, the club sought a greater challenge and moved to the Leinster Senior League. The Leinster Senior League is made up of 23 league divisions, and the standard of competition is very high.
Over 200 athletes have represented the club in competitive action since its formation. While doctors and medical students make up the majority, a significant number of players come from non-medical backgrounds. Long hours, shift work, on-call commitments and weekend duty mean an extremely large squad is essential to ensure a team is available to play weekly games. As a result, the club holds the particular distinction of having never started the same 11 players in back-to-back league games over its 16-year history.
The all-time record appearance holder is the evergreen Patrick O'Connor, who has appeared in 222 games and counting. Andrew Delaney and Dean Huggard, who have both made over 200 appearances, follow him. Aidan McGrath paces the club with 69 goals, though Ronan Murray is close behind on 67. Both marksmen are still playing and looking to add to their already impressive tallies.
Yearly squad turnover is always high, which adds a degree of unpredictability to each new season. A number of talented individuals are lost annually to the allure of Australia and New Zealand, though, contrary to popular belief, some do return. Peripheral hospital rotations are another major disruptor of team continuity, though most make huge efforts to get back to Dublin for weekend matches.
The team trains in UCD, and home games are played under the Friday night-lights of the synthetic grass pitch at St Benildus College in Stillorgan.
The St Vincent's Hospital FC squad
The season so far
This year's campaign kicked-off with pre-season training in late July 2017, and will run until this coming May. We are competing in the Saturday Major 1D division of the Leinster Senior League, along with cup competitions.
There are over 50 players in the current squad, with 42 doctors and six medical students, although not everybody plays in competitive fixtures. Our youngest player was born in 1998, and our oldest in 1975.
Enjoying a strong start to the season, we (at the time of going to press) sit top of the league table at the half-way point, and have progressed to the third round of the Noel Ryan Cup. There is a saying in sport that 'defence wins championships', and with nine clean sheets in 16 games, that will certainly be the case if we go on to claim a title. Key defensive performers have been Darren McMahon, Tommy Fitzgerald, David Brennan, Andrew Delaney and Kieran Keane. In midfield, Peter Kelly, Rory Durand and Paul Carroll are having outstanding seasons, while Ruairi Irwin has provided a scoring threat, with six goals. Aidan McGrath is in superb form up front, firing 13 goals in nine starts, and Fionn Nally has been excellent coming in from the wing. There have been many more outstanding performers, without enough column inches to mention them all.
Looking ahead
There is a lot to look forward to over the coming months, in particular a chance to win a league title. It will be a difficult task, but the opening half of the season has left us in a position to make a real challenge. We look forward to reporting on our progress in conjunction with MI.
A word from our sponsors
The running of the club would not be possible without significant sponsorship. Kiely's of Donnybrook, Progressive Financial Services, Doyle Interior Systems, the Medical Protection Society and consultant benefactors from St Vincent's Hospital have been absolutely fantastic partners, and we would like to sincerely thank them.
World Medical Football Championship
This year's Medical Football World Cup takes place in Prague, Czech Republic, from 30 June to 8 July. Unique tournament rules dictate there must be two players older than 40 years and two older than 35 on the pitch at all times. Having reached the quarter-final stage twice previously, the representative Irish squad of 25 doctors will be looking to win it all this time. Nathan Wall, Ronan McDermott, John Frizelle, Aidan McGrath, Tommy Fitzgerald and Andrew Delaney, all proud St Vincent's Hospital FC players, are leading the Irish team. Training is underway and any doctor interested in getting involved is welcome.
Getting Involved
We are always looking for new players, supporters and sponsors. If you would like to get in touch, please do so via our email address, svuhfc@gmail.com, or the St Vincent's Hospital FC Facebook page.
The Irish Medical Football World Championship organisers can be contacted via email at irish medicalfootball@gmail.com.
Manager: Sean Keane
Treasurer: Kieran Keane
President: John Seery