You are reading 1 of 2 free-access articles allowed for 30 days
SSWHG staff reported almost 700 assaults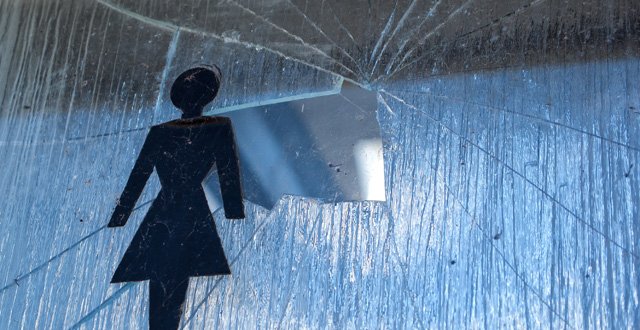 <!– /* Font Definitions */ @font-face {font-family:"MS 明朝"; mso-font-charset:78; mso-generic-font-family:auto; mso-font-pitch:variable; mso-font-signature:1 134676480 16 0 131072 0;} @font-face {font-family:"Cambria Math"; panose-1:2 4 5 3 5 4 6 3 2 4; mso-font-charset:0; mso-generic-font-family:auto; mso-font-pitch:variable; mso-font-signature:3 0 0 0 1 0;} @font-face {font-family:Cambria; panose-1:2 4 5 3 5 4 6 3 2 4; mso-font-charset:0; mso-generic-font-family:auto; mso-font-pitch:variable; mso-font-signature:-536870145 1073743103 0 0 415 0;} @font-face {font-family:Georgia; panose-1:2 4 5 2 5 4 5 2 3 3; mso-font-charset:0; mso-generic-font-family:auto; mso-font-pitch:variable; mso-font-signature:647 0 0 0 159 0;} /* Style Definitions */ p.MsoNormal, li.MsoNormal, div.MsoNormal {mso-style-unhide:no; mso-style-qformat:yes; mso-style-parent:""; margin:0cm; margin-bottom:.0001pt; mso-pagination:widow-orphan; font-size:12.0pt; font-family:Cambria; mso-ascii-font-family:Cambria; mso-ascii-theme-font:minor-latin; mso-fareast-font-family:"MS 明朝"; mso-fareast-theme-font:minor-fareast; mso-hansi-font-family:Cambria; mso-hansi-theme-font:minor-latin; mso-bidi-font-family:"Times New Roman"; mso-bidi-theme-font:minor-bidi; mso-ansi-language:EN-US;} p.bodytextMIstyles, li.bodytextMIstyles, div.bodytextMIstyles {mso-style-name:"body text (MI styles)"; mso-style-priority:99; mso-style-unhide:no; margin:0cm; margin-bottom:.0001pt; text-align:justify; text-justify:inter-ideograph; text-indent:8.5pt; line-height:10.0pt; mso-pagination:none; mso-layout-grid-align:none; text-autospace:none; font-size:9.0pt; font-family:Georgia; mso-fareast-font-family:"MS 明朝"; mso-fareast-theme-font:minor-fareast; mso-bidi-font-family:Georgia; color:black; letter-spacing:-.15pt; mso-ansi-language:EN-GB;} .MsoChpDefault {mso-style-type:export-only; mso-default-props:yes; font-family:Cambria; mso-ascii-font-family:Cambria; mso-ascii-theme-font:minor-latin; mso-fareast-font-family:"MS 明朝"; mso-fareast-theme-font:minor-fareast; mso-hansi-font-family:Cambria; mso-hansi-theme-font:minor-latin; mso-bidi-font-family:"Times New Roman"; mso-bidi-theme-font:minor-bidi; mso-ansi-language:EN-US;} @page WordSection1 {size:612.0pt 792.0pt; margin:72.0pt 90.0pt 72.0pt 90.0pt; mso-header-margin:36.0pt; mso-footer-margin:36.0pt; mso-paper-source:0;} div.WordSection1 {page:WordSection1;} –>
Some 697 reported acts of verbal aggression/assault, physical assault and physical harassment were committed on staff at seven hospitals within the Group between 2014 and early October this year.
The records, released via Freedom of Information legislation, show that some 315 work-related assaults occurred at Cork University Hospital (CUH) during the period.
Staff at University Hospital Waterford (UHW) reported 194 assaults, while staff at University Hospital Kerry (UHK) were the victim of 76 reported assaults.
South Tipperary General Hospital (STGH) staff members reported 48 assaults, compared to 43 reported assaults on staff at Bantry General Hospital (BGH).
Mallow General Hospital (MGH) recorded 21 assaults, while Kilcreene Orthopaedic Hospital recorded none.
The data shows that physical assaults were the most common type of assault reported, accounting for 483 of cases.
At CUH, 112 verbal assaults, 196 physical assaults and seven acts of physical harassment took place during the time period.
At UHW, meanwhile, 54 verbal assaults, 133 physical assaults and seven acts of physical harassment occurred.
Nurses, more than any other healthcare professional, were most likely to suffer an assault. The information provided by the HSE highlights that 557 nurse assaults took place between 2014 and early October this year.
At CUH, 246 nurses were assaulted, while 177 were assaulted at UHW. Nurses at UHK reported 57 assaults.
According to the HSE, it has an employee wellbeing process in place for staff, which includes occupational health services, employee assistance services and critical incident stress management supports.
The HSE said that ensuring the safety of employees and service users is a "priority concern for the HSE".
"Work-related assaults is an issue which the HSE takes very seriously as it can negatively affect the working life for staff, compromise organisation effectiveness and impact negatively on the provision of care services," the HSE stated.
"While it is accepted that the provision of health services can involve situational conflicts, this recognition should not be equated with considering any form of assault and/or violence as being inherent, inevitable or acceptable."