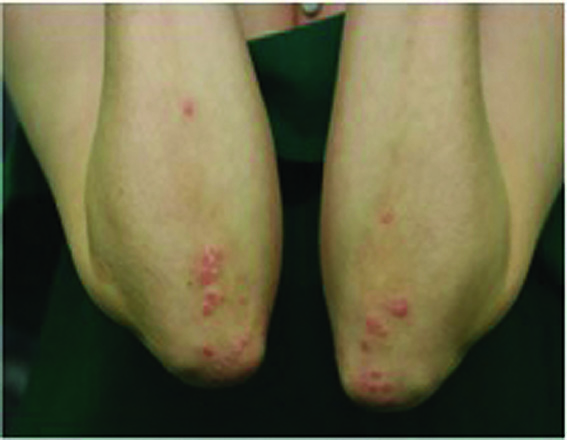 A huge unmet need in the treatment of mild psoriasis exists in primary care, with a lot of investment instead being made in expensive biologics, according to a GP specialising in dermatology.
In an update on topical therapies for psoriasis, Dr Johnny Loughnane, Limerick GP and founding member of the PCDSI, told delegates "there isn't much available for the treatment of psoriasis in general practice".
Treatments currently available include emollients, vitamin D analogues, dithranol, steroids and tar, Dr Loughnane outlined.
For the treatment of plaque psoriasis, he recommended patients use emollients calcipotriol/betamethasone, or emollients calcitriol and betnovate.
Dithranol and betamethasone ointment can also be used on plaque psoriasis, or tar and betamethasone ointment.
In terms of steroid use, Dr Loughnane recommended tailoring the steroid to the body area affected. The two main problems with steroids in psoriasis are tachyphylaxis and skin atrophy, he added.
He advised steroids be used for one month initially, followed by intermittent application. Less-potent steroids should be used on areas such as the face and scrotum, while more potent steroids are suitable for use on areas such as the elbow, where the skin is thicker.
Patients with scalp psoriasis suffer from itch, pain, tightness and shedding of scales. The condition affects 50-to-80 per cent of patients.
Dr Loughnane said patients with the condition prefer gels, lotions and foams, oils, emulsions, and creams and ointments. Combination therapy enhances efficacy and minimises the risk of steroid toxicity in scalp psoriasis, Dr Loughnane noted.
Hair loss can be a feature of scalp psoriasis but patients should be reassured that the hair usually grows back, he said.
Effective treatment involves de-scaling the scalp, vitamin D and steroids, he advised. Coconut oil is particularly effective for removing scales, he maintained.
For the treatment of psoriasis of the face, flexures and genital area, he recommended emollient and clobetasone ointment and calcitriol or calcipotriol, or tacrolimus (not in cases where phototherapy is used).
Genital psoriasis is highly under-reported among patients, which is why they should be asked about the problem during a consultation, Dr Loughnane maintained.
Flexural psoriasis is characterised by sharply demarcated thin plaques, no scaling, exudate and is shiny and pink/red in appearance. When infected, bacteria may trigger a flare, he added.