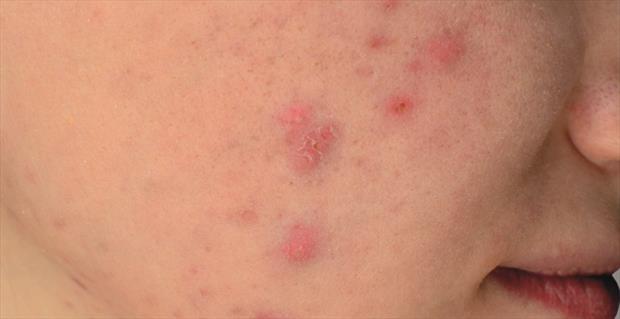 The Primary Care Dermatology Society of Ireland (PCDSI) Annual Scientific Conference 2019 will take place at the Galmont Hotel, Galway from 21-23 February.
The conference opens on Thursday 21 February with an acne and rosacea symposium.
Speaking to the Medical Independent (MI) in advance of the meeting, Chairperson of the Society Dr Finbar Fitzpatrick commented: "Over the past number of years we have moved from a two- to a three-day meeting with a symposium on a specific topic on the Thursday, and this has proven a successful formula, and we do general dermatology topics the other two days."
Acne and rosacea, which will be the areas of focus during the opening day of the conference, have many similarities and are among the most common dermatological conditions presenting to general practice, Dr Fitzpatrick explained.
"And most of their care can be managed in general practice, so it is important GPs in general and also GPs with a special interest in dermatology have a good knowledge of how to manage these."
Speakers
The acne and rosacea symposium will be chaired by Prof Frank Powell, Consultant Dermatologist at the Mater Misericordiae University Hospital, Dublin, and a past president of the Irish Association of Dermatologists. Prof Powell, who has a special interest in rosacea and has authored many publications on the topic, will also speak on 'Rosacea – pathogenesis and clinical presentation'.
There will be a number of overseas speakers including Prof Jerry Tan from Canada, who will present on 'How to get the best from topical therapies and oral antibiotics in acne' and 'Acne and rosacea in patients with skin of colour'.
Prof Tan, who is the first speaker from Canada to present at a PCDSI conference, is Adjunct Professor at the Schulich School of Medicine and Dentistry, Department of Medicine, University of Western Ontario. His research interests are in acne and rosacea and he was co-chair of the global ROSacea COnsensus (ROSCO) panel, which aimed to advance clinical practice by obtaining international consensus to establish a phenotype-led rosacea diagnosis and classification scheme with global representation.
Adult acne
"The day itself will have an emphasis on acne and rosacea as it presents to general practitioners, and with that in mind, Dr Johnny Loughnane, who has put the programme together again this year over the three days, is going to speak on acne in the adult female," added Dr Fitzpatrick.
"We are seeing a lot more acne in 20-to-40-year-old females than we did in the past and that brings its own challenges. Previously acne was considered an adolescent illness but in the last 10-to-20 years there has been an increasing incidence in adult females." He said Dr Loughnane would provide a thorough overview of this topic.
Another speaker at the symposium is Prof Mark Davis, Professor and Chair of the Department of Dermatology at Mayo Clinic Rochester, Minnesota, US. He is originally from Ireland and trained in internal medicine in this country prior to going to the Mayo Clinic in 1991 for a residency in internal medicine, followed by a residency in dermatology. Prof Davis will speak at the symposium on 'A guide to other causes of a red face', and he will deliver presentations on the Friday and Saturday of the conference ('The skin in connective tissue disease' and 'Case studies of more unusual causes of leg ulceration', respectively).
General topics in dermatology will be discussed on the Friday of the conference. Presentations include 'Skin cancer prevention' – Dr Natalie Attard, Consultant Dermatologist at St John's Institute of Dermatology, King's College London, UK; 'Photoprotection and vitamin D – getting the balance right' – Dr Eleanor Higgins, Consultant Dermatologist at St John's Institute of Dermatology, King's College London and Guy's and St Thomas' NHS Foundation Trust, London, UK; and 'Non-melanoma skin cancer – Irish guidelines' – Dr Rupert Barry, Consultant Dermatologist at St James's Hospital, Dublin.
Basic and advanced
The Saturday of the conference will feature parallel sessions aimed at GPs with a special interest in dermatology, and GPs wishing to broaden their knowledge of the area.
Sessions in the advanced section of the meeting include 'Case studies in scarring alopecia' – Prof Vicki Jolliffe, Professor of Postgraduate Medical Education, Queen Mary University of London, and Honorary Consultant Dermatologist at the Royal London Hospital, UK; 'Diagnosis and management of pityriasis rubra pilaris and pityriasis lichenoides' – Dr Laura Nestor, Dermatology Registrar at Imperial College Healthcare Trust, London, UK; and 'A guide to the clinical signs of the more common genodermatoses' – Prof Edel O'Toole, Clinical Lead at the British Association of Dermatologists Dermatology and Genetic Medicine (BADGEM).
In the basic section of Saturday's sessions, topics include 'Commonly missed diagnoses in dermatology' – Dr Trevor Markham, Consultant Dermatologist at University Hospital Galway and President of the Irish Association of Dermatologists; and 'Scaly rashes in children' – Dr Brid O' Donnell, Consultant Dermatologist at Children's University Hospital, Temple Street and the Mater Misericordiae University Hospital, Dublin.
A session on dermoscopy will conclude Saturday's sessions, with presentations on the topics of 'Dermoscopy for improvers' – Prof Andreas Blum, Associate Professor of Dermatology at the Medical Faculty of the University in Tübingen, Germany; 'Allergy testing in primary care' – Dr Dermot Nolan, GP, Co Waterford; 'Viral exanthems in children' – Dr Annette Murphy, Consultant Dermatologist with a special interest in paediatric dermatology at University Hospital Galway; and 'Cryosurgery – safe use in primary care' – Dr David Buckley, GP, Co Kerry, and a founding member of the PCDSI and the Primary Care Surgical Association
"In addition to the packed clinical programme we also have a gala dinner on the Friday evening, which is always very popular. This year there will be a social programme and some entertainment attached to that," Dr Fitzpatrick noted.
In excess of 200 delegates are expected on each day of the conference and these will include returning delegates and GPs at the beginning of their careers.
"There is limited dermatology at an undergraduate level whereas it is responsible for 10-to-20 per cent of presentations to general practice, so it is a large part of the GP's workload," noted Dr Fitzpatrick.
The meeting is the key annual event in the PCDSI calendar, with Dr Fitzpatrick pointing out that the Society is volunteer-run and an invaluable source of education for GPs in the area of dermatology.
The principal aim of the PCDSI is to facilitate and foster medical education in the field of dermatology for GPs who wish to improve their general knowledge of dermatology and/or develop an interest in the field.
The PCDSI's Annual Scientific Conference rotates around the country, with last year's event held in Limerick. Around 400 doctors were in attendance at the three-day meeting, which opened with an eczema symposium featuring 11 presentations.
For full details of the 2019 meeting programme and an opportunity to register, please visit www.pcdsi.com.