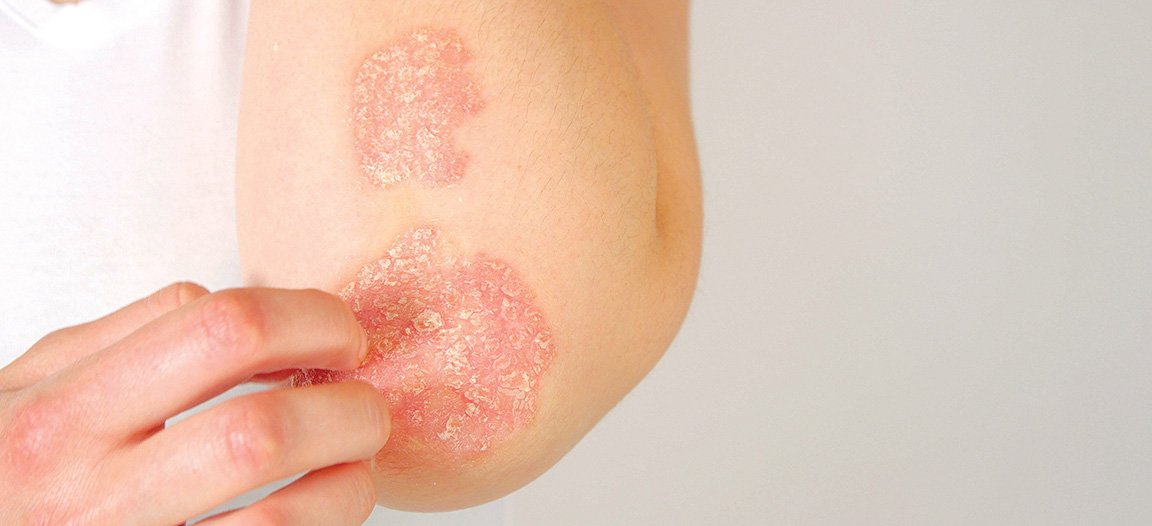 CLOSE UP: Unrecognizable young woman suffering from autoimmune incurable dermatological skin disease called psoriasis. Female gently scratching red, inflamed, scaly rash on elbows. Psoriatic arthritis
The prevalence of atopic dermatitis (AD) in countries such as China and Africa is increasing, while cases may have peaked in some developed countries, PCDSI conference delegates were informed.
In his talk, an 'Update on Eczema in 2020', Prof Alan Irvine, Consultant Dermatologist in Children's Hospital Ireland and St James's Hospital, Dublin, noted that eczema impacts 3-to-10 per cent of adults and 20 per cent of children.
Around 80 per cent of cases present in children in the first two years of life, while some cases can present in adulthood, representing the persistence of AD or late-onset AD, said Prof Irvine.
There have been no new topical treatments for AD in Europe since 2003 but novel therapies are increasing, according to Prof Irvine.
Crisaborole, a non-steroidal topic medication for the treatment of AD, is available in the US but not in Europe.
Topical tofacitinib, a small-molecule JAK inhibitor, has also demonstrated effective results in the treatment of AD, said Prof Irvine.
A biologic drug for AD licensed in Europe but not yet widely available in Ireland, dupilumab, has shown promise and more biologics are in the pipeline, such as lebrikizumab, while three JAK inhibitors are awaiting approval.
Short-term oral steroids are suitable for quick-fix scenarios, such as weddings and exams, said Prof Irvine, but they are not very effective as a long-term solution.
Topical calcineurin inhibitors are "very safe" and 10-year data shows good safety, but side-effects of burning have been reported.
Prof Irvine suggested, therefore, calcineurin inhibitors are good for maintenance rather than active disease, due to the burning side-effects.
In patients on systemic therapy for AD, he reported that 80 per cent had flares within a month of treatment and 34 per cent still had sleep disruption within a week of treatment. The skin barrier, he said, is very difficult to fix and it may be better to regulate the immune system.
AD is associated with a number of comorbidities, including asthma, rhinitis, conjunctivitis; eosinophilic oesophagitis; food allergy; obesity; bacterial and viral infections; cardiovascular disease; and neuropsychiatric disorders, such as low mood, anxiety, conduct disorder and ADHD, said Prof Irvine.
Inadequate treatment results often arise due to a fear among patients of topical corticosteroids, he noted. Furthermore, adherence is usually a lot less than patients report because it is human nature over-estimate what we do, he said.
He explained that simple treatment regimens are best and recommended prescribing one treatment to patients and ensuring shared decision-making in order to improve adherence.
He advised that setting targets, such as using a certain amount of treatment by a certain time, can help patients with adherence.