You are reading 1 of 2 free-access articles allowed for 30 days
Small number of doctors are responsible for most complaints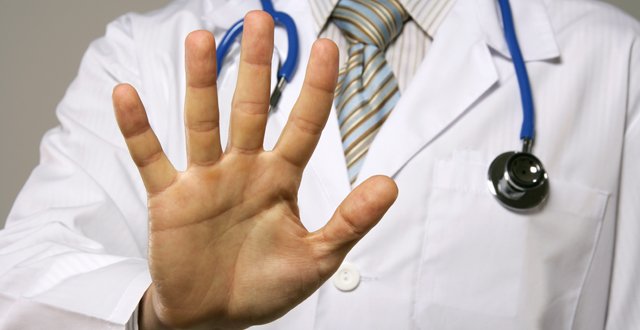 Speaking at the conference, which took place in the Rotunda Hospital, Dublin, Dr Rob Hendry, Medical Director at Medical Protection, said that a small amount of doctors are responsible for most complaints.
"We know from both published data and our own data that a relatively small number of doctors make up a relatively disproportionate number of cases," according to Dr Hendry.
According to published data, 3-to-9 per cent of doctors are the subject of 50 per cent of complaints, while Medical Protection's own data suggests that only 3 per cent of doctors account for approximately 30 per cent of complaints.
Dr Hendry also said that the risk of future complaints is cumulative.
For doctors who have received three prior complaints, there is a 38 per cent likelihood that another complaint will be made about them within a year. For doctors who have had over 10 prior complaints, this likelihood is increased to 97 per cent.
"So it seems to be that if you are the type of person that patients want to complain about, you are more likely to get claimed against," he commented.
Some predicators of the likelihood of complaints being made about a doctor include: Adverse number of peer-referenced events/claims; their volume of practice; burnout score; and unprofessional behaviour at medical school or low grades.
On the last factor, Dr Hendry gave the examples of not turning up for tutorials, not joining in ward rounds and coming in late.
"The research shows that if they behave like that as undergraduates, it is a really bad indicator of their future professional life."
Also during the morning session of the conference, Dr Dubhfeasa Slattery, Head of Clinical Risk at the State Claims Agency, presented an overview of gynaecological adverse events in Ireland, while Dr Tom D'Arcy, Consultant Obstetrician and Gynaecologist at the Coombe Hospital, Dublin, discussed the anatomy of surgical complications.
Beginning his talk, Dr D'Arcy highlighted the pressure young consultants face within the field.
"The pressure on new consultants and perhaps young, inexperienced consultants is a big concern, certainly for me, going forward," he said.