You are reading 1 of 2 free-access articles allowed for 30 days
'Small' number of ambulance practitioners are not upskilled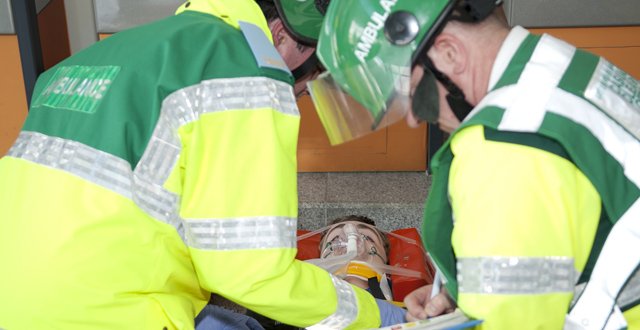 In April, a Board meeting of the Pre-Hospital Emergency Care Council (PHECC) considered an internal report on the CPG "currency and privileging status of all practitioners" as of 31 January.
This report stated that despite being 16 months after the compliance date, both statutory services had "not yet completed upskilling and privileging of their staff to the 2012 Clinical Practice Guidelines," the meeting heard.
In the minutes, Acting Director Mr Barry O'Sullivan described this as "of the highest concern," as the Council was now formally aware that both statutory providers were "dispatching practitioners, whom they knew were not competent in current CPGs, on emergency response ambulances and rapid-response vehicles".
A HSE spokesperson told the Medical Independent (MI) that a "small cohort" of staff did not complete upskilling in CPGs within the required time frame. This cohort "consists principally" of staff on prolonged leave, such as maternity and long-term sickness leave. The majority are paramedics.
"On return to operational duties, staff will be required to complete any necessary upskilling, to include familiarisation with any CPGs introduced in their period of absence," she said.
According to the DFB, over 98 per cent of its ambulance practitioners have been upskilled to the 2012 CPGs. "A small number were unavailable to attend scheduled training due to sick/compassionate leave. The upskilling for these individuals will be addressed on return to duty."
PHECC's Board meeting in April also heard that two voluntary licenced providers — Civil Defence and the Red Cross — had "yet to clarify the upskilling and privileging status of their paramedic staff".
Both organisations told MI that their practitioners are compliant.