You are reading 1 of 2 free-access articles allowed for 30 days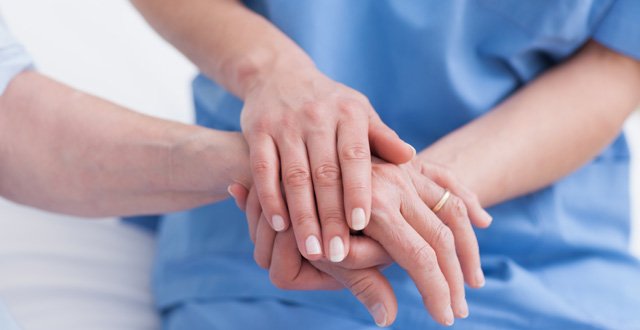 It's July! It's silly season!
Housemartins are flying high over the house, a sign of fine weather. The raspberry bushes are thronging. Daydreaming, I have visions of luscious, big raspberries hiding behind furled leaves. Picking them every day is part of July since I was a child.
The dogs are happy on our morning and evening stroll, chasing each other around the garden. The (wild) cats insist on coming along too. One drapes around my neck and affectionately nibbles my ear. The other (formerly known as 'The Terrorist') prefers to be carried, like a babe in arms.
The hospitals are finally quieter; people get less sick at this time of year. The trolleys vanish. Patients who need ICU care have no problem getting a bed.
July means bright new doctors. Hospitals across the land put extra nurses on duty to help keep us all safe. There's time to train in the new doctors and time to catch up with all the stuff on my desk.
Thank goodness we're a Model 2 hospital. We only get low-complexity medical cases, so it doesn't matter if there's no locum for the registrar. The patients will be fine and the other medical registrars can do a one-in-two rota.
The family holiday in France was in July, for a change. Four sisters, with young adult families, converged on Biarritz from all over Europe. This year's house was in a village, which made the daily croissant and pain au chocolat run very easy. Even the dinner rota was better organised, so I wasn't so stressed about cooking for 15.
Let's start again.
Oh no! It's July. It's supposed to be silly season. Not this year!
The housemartins stay in their cosy nests on the chilly mornings. I hear them burbling to each other, as I walk in the garden with the dogs. Later they fly past the windows, or near to the ground, a sign of poor weather.
The dogs are happy, chasing each other down the driveway as they find yet another way to escape: over the gate, under the gate, around the gate and through the gate. Each time, they look back at me and wag their little tails as if to say 'look how clever we are!' Okay, it's time for a new gate.
The (wild) cats insist on coming along too. One (The Terrorist) likes to be carried like a babe in arms, and uses sharp claws to cling on. Ow! The other prefers to walk around my neck so I can't see where I'm going, then nibbles my earring so it falls to the ground.
The raspberries are a disaster this year; small and scutty. They're hard to find and not particularly nice but I'm grimly picking them in the rain. It's been part of July since I was a child.
As I reach in to pick the last few, I knock out a contact lens, into the long wet grass. It's impossible to find, even with the help of a sharp-eyed teenager (silly me! The actress is now 20).
The hospitals are busier than ever; there's as much respiratory illness as in winter. Patients are very ill. The emergency department is a medical ward on trolleys, but none of them will be HiPE coded. Meanwhile, patients who are well enough to go home from the acute medical unit are fully coded. A sick joke?
There's a queue of patients needing ICU beds.
July means bright new doctors. Of course the hospitals don't put extra nurses on duty (don't be silly). In fact, there are fewer nurses than ever, as it's holiday time.
Oh dear! We're a Muddle 2 hospital. HIQA and the HSE think we get only low-complexity medical cases. Actually, the medical registrar (and consultant) can be called to a trauma case or a very ill infant, as well as unstable heart or serious sepsis cases.
Even though none of them should reach a Muddle 2 hospital, they're not recorded as 'risks' because nothing bad happened.
It's very serious if a locum is not allowed for the medical registrar. Of course the other registrars won't be doing a one-in-two rota (that was a joke). One-in-three is bad enough. We do the same.
The family holiday near Biarritz was great. Yes, the weather was a bit Irish at times with wind, and even a little rain, but it was lovely and warm.
However, there was no consultant locum, so it was very stressful before, during and after my leave.
August will surely be better. Silly season will start. The trolleys will empty. I have booked leave again.
As I write, there is no locum. What should I do?