You are reading 1 of 2 free-access articles allowed for 30 days
'Silly season' all year round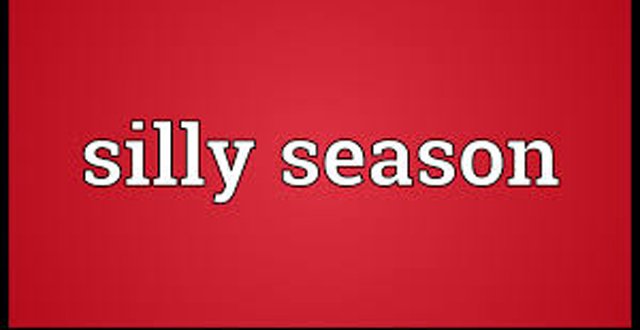 Plenty of HSE press releases, all very positive of course, and none naturally about record-breaking hospital waiting lists, trolley numbers, a potential €300 million budget over-run this year, or the escalating medical recruitment crisis.
However, while this time of year usually signals the end of the more outlandish headlines, the silly headlines about doctor pay continue.
The recent publication of GPs' GMS earnings for 2016 caused much consternation among general practitioners across the country, as the figures were published without context and were attributed to individual GPs, as opposed to practices. This generated headlines of GPs earning huge swathes of cash, with 'top earners' named and shamed.
There was much angry reaction from GPs on Twitter, with many pointing out that if GPs really were that well paid, why is it so hard to fill any vacant GMS list posts and hire locums, and why are there no 'GP available' ads in the recruitment pages of the medical press anymore?
A better headline, as former Medical Independent columnist Dr Anthony O'Connor put it on Twitter, would have been: 'Breaking news: 90% of nation's medical need met for just €540 million.' To be fair to Minister for Health Simon Harris, he described the €540 million as "money very well spent", as GPs would say he should, given the level of care this amount of money delivers.
However, no sooner had GPs finished licking their wounds, then hospital doctors were in the firing line. Headlines screamed that 'wildcat strikes by doctors' were putting 'emergency departments at risk of closure', as agency doctors decided to decline reduced HSE rates for shifts in a number of hospitals.
The headlines about 'agency doctors earning up to €100K more than their employed counterparts' came about because this month the HSE issued a new short-term medical agency fees framework aimed at making savings of €53 million over four years to its unsustainable agency fees bill.
Many hospitals, however, depend heavily on agency doctors to man locum posts and emergency department out-of-hours shifts, while 400 consultant posts remain unfilled across the country — a fact that rarely generates headlines.
So amid a major medical recruitment crisis, budget over-runs and the largest ever hospital waiting lists, the HSE feels the answer is to bluntly cut agency fees, instead of trying to make permanent posts more attractive. You'd have to wonder if silly season now extends to all year long within health policy thinking.