You are reading 1 of 2 free-access articles allowed for 30 days
Showing real concern for patient safety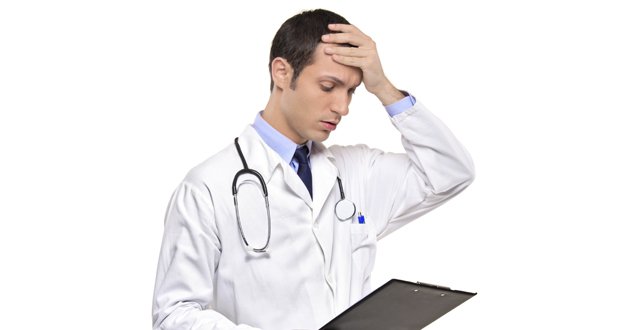 The package includes the establishment of a National Patient Safety Office, enhanced powers for the Ombudsman and HIQA and a simplified health service complaints procedure.
New legislation will be introduced to support the principle of open disclosure where doctors who have made medical mistakes would be required to be open and transparent with patients. There are also plans for legal reforms to reduce the timeframe of medical court cases and make them less adversarial.
Many of these measures have been in the pipeline for some time, but now they have been brought together as a package and approved by the Cabinet.
These plans are of course to be welcomed. However there have been a number of recent negative incidents, which raise questions about the wider context of patient safety in the health service.
For instance, shoot the messenger and pass the blame were the order of the day with the latest shameful trolley story.
Dr James Gray, an Emergency Medicine Consultant at Tallaght Hospital, Dublin, highlighted to management that a 91-year-old patient endured 29 hours on a trolley in the hospital's emergency department (ED), which was clearly unacceptable. The case came into the public domain and caused outrage.
His reward? He is to be subjected to an internal review.
The hospital sternly proclaimed to the media that the elderly patient had expressed dissatisfaction with the way in which his personal circumstances were revealed and elements of his care supposedly misrepresented in the media.
However, it is clear such a wait on a trolley is unacceptable for a vulnerable patient this age, and that it should be highlighted. The hospital and HSE/Department of Health should focus on ensuring it does not happen again, rather than being so concerned about the media fallout.
Dr Fergal Hickey of the Irish Association for Emergency Medicine (IAEM) put it well when he said that Ireland has a long track record of shooting the messenger rather than listening to the message.
"As the representative organisation for doctors working in the country's ED, IAEM fully supports its members in ensuring that significant patient risks are brought to the attention of those with responsibility for having them addressed. We say this to Tallaght Hospital, the HSE and the politicians: Heed the message; don't shoot the messenger," the body said.
There was also huge support for Dr Gray from patients and the medical community across social media and the wider media, with other doctors reporting their negative experiences when raising similar cases to their management.
So when the Minister talks about supporting open disclosure about medical mistakes, surely he needs to look at how the medical profession is currently treated when unacceptable incidences of care, poor facilities or excessive waiting lists are highlighted?
In his speech to the IHCA Annual Conference in October, the Minister said: "Doctors, I believe, have a responsibility to advocate on behalf of patients and must continue to do so." Though he did emphasise that advocacy should never compromise patient confidentiality, and should never be a tool to be used in industrial relations or inter-personal disputes
Another serious incident, which highlighted what observers say is the hypocrisy over patient safety concerns within the Department of Health, is the Government's decision to over-rule national HIQA standards on nursing homes. Nursing Homes Ireland (NHI), unsurprisingly, expressed outage last week when it emerged that public nursing homes will have another six years to adhere to HIQA'a physical standards for long-term residential care for the elderly.
HIQA launched the standards in 2009 and the deadline for adherence was 1 July this year. However, while private nursing homes made the deadline, or closed, public nursing homes did not. It was only earlier this month that Minister Kathleen Lynch confirmed that €300 million, which is already considered inadequate, has been made available, with a revised timeframe of 2021, to have all the necessary physical works completed. This means that many elderly residents will remain in large outdated HSE facilities, many with large open plan wards that afford little dignity or privacy, for up to six years.
NHI has accused the Government of political interference with independent regulation and of exploiting the care and welfare requirements of older persons for political purposes. Fair points, given what has happened.
So while the package of patient safety measures launched by Minister Varadkar with great fanfare last week is very welcome, some reflection is needed by Hawkins House and the HSE on the wider notion of patient safety and advocacy.