You are reading 1 of 2 free-access articles allowed for 30 days
Self-care for patients? There's an app for that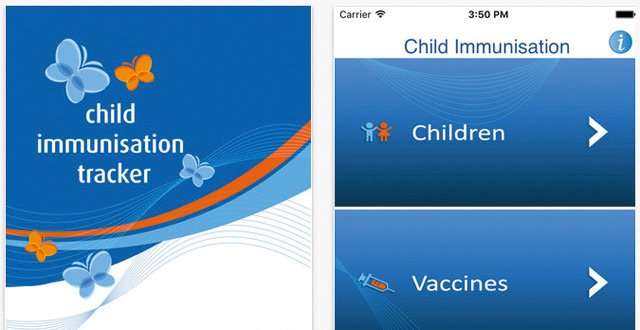 There is a myriad of international health apps available, although sometimes it can be hard to filter out the gold from the dross. Home-grown healthcare apps are limited in number but there are a few gems that stand out and are worth recommending to your patients. I've focused on a selection of Irish-designed apps in this article.
First Aid by Irish Red Cross
Smartphone apps provide an excellent platform for emergency content, allowing immediate access to the user even when wi-fi connectivity is absent. An example of such an app is that developed by the Irish Red Cross providing step-by-step instructions for 20 common first aid scenarios. These include: What to do when an infant is choking; how to treat burns; and how to handle an asthma attack. The content is very clear, with a selection of excellent diagrams and videos contributing additional information. Useful for both patients and healthcare professionals alike, the Irish Red Cross First Aid app is one that everyone should consider downloading. Free to download from the Apple App and Google Play Stores.
What's up Mum?
The What's Up Mum? suite of apps for expectant parents has been developed in conjunction with the HSE. I would certainly recommend these to any expectant or new parent, despite the sexist title, dull design and unnecessary division of content into different apps.
The information on offer here is excellent. Practical topics such as 'how to change a nappy' and 'how to bathe your child' and 'teething' offer explanations to those frequently-asked questions that expectant/new parents may be too embarrassed to ask.
Demonstrative videos provide further detail. Wrapping this collection together into a single app would certainly improve this resource and is something that should be considered.
Free to download from the Apple App and Google Play Stores.
RCSI MyHealth
We are all guilty of wandering online in search of an answer to a health concern. More often than not, an Internet search of the sore toe we were concerned about reveals results that convince us the only solution lies with an amputation. This app attempts to put an end to this by providing information on over 800 medical health conditions. Developed by the RCSI in conjunction with 16 of Ireland's leading charity organisations, it also provides a list of support services and hospitals' details that users should find useful. The content here is excellent and any credible source of health information is always worth recommending.
Free to download from the Apple App and Google Play Stores.
Child Immunisation Tracker
The app also allows parents to keep tabs on their child's current immunisation status. The parent creates a profile of each individual child, including their date of birth. Based on this information, push notifications are sent to the smartphone, reminding the parent when a vaccination is due. The app also provides some clear and concise information on each of the recommended childhood vaccinations. This is a nice, no-frills app that 'does exactly what it says on the tin' and is well worth a recommendation to any new or expectant parent. Free to download from the Apple App and Google Play Stores.
Epilepsy Ireland Diary App
This is a smart idea, allowing patients to keep a record of their seizures and associated triggers within the app. A key feature of this app is the ability for parents and family members to quickly capture a video clip of a seizure and link this video to a patient's seizure record.
Describing details of a seizure to a healthcare professional is often difficult, so providing a video record can prove invaluable. The necessity to log in every time you use the app may make it difficult for family members to quickly record an event so if this aspect was made optional, it would make the app much more user-friendly. The app could also benefit from some extra content, including guidelines on what to do if encountering a seizure, how to administer medication, etc.
Overall, this is an excellent idea and is something I would recommend to a patient who suffers from seizures.
Free to download from the Apple App and Google Play Stores.
Asthma Coach
Asthma is the largest chronic disease in Ireland, affecting one-in-10 adults and one-in-five children under the age of 14. Asthma Coach, from the Asthma Society of Ireland, provides the user with detailed information, instructional videos, a live pollen feed and a diary where asthma attacks can be recorded. The content provided here is practical and detailed.
This app does need some more design work to improve navigation but it is a must for any newly-diagnosed asthmatic with a smartphone, as is a visit to www.asthma.ie.
Free to download from the Apple App Store.
Dr Kieran Coleman works in a GP practice in Roscommon Town and is co-founder of the medical app development company Hospital Contact Ltd. www.hospitalcontact.com.
Back-up — what it is and why you should do it
Making a back-up of your computer seems to make perfect sense, so why do so many of us not bother? We may have some back-up in place, ie, for contacts or calendars etc, but what about your photos, emails, Documents and your system setup? That's right, your system setup. You have had your computer for a while and you know where everything is, how to find documents and so forth. In the event of system failure, you are back to square one. Not really a nice place to be.
So what do you do about it?
1. Why should I back-up?
Information or data on your computer could be lost if:
The hard drive in your computer fails.
The data on your computer is corrupted for a variety of reasons.
Your computer is lost or stolen.
Your computer is in a fire or other environmental event.
A virus infects your computer and deletes or corrupts your files.
Consider the inconvenience of having to recreate all of the information stored on your computer — how much of it is important to your academic or professional career and how much of it might actually be irreplaceable?
2. What should I back-up?
Back-up any information that is important to you. Consider not only the document folders where you store the files you create, but also your web browser bookmarks, contacts databases and files stored on your desktop.
Students should consider making a daily back-up of assignments they are working on.
Faculty and staff may find it helpful to make a back-up copy of files they are creating as they work on them.
It is generally not practical or appropriate to back-up copies of programmes you have installed, but you should always make sure you keep the installation discs or files. This way, you will be able to reinstall programmes that you own, if your computer is reimaged or replaced.
3. How should I back-up?
There are a number of ways to back-up your data. They generally fall into three categories: backing-up to the network; backing up to an external disk or drive; and using a third-party back-up service.
Backing up to the network: This is the recommended way to back-up important files.
Backing up to an external disk or drive: There are a variety of types of external drives, such as CD or DVD burners, which can write your data to a disk for back-up. Additionally, USB drives come in a variety of sizes; some very small and portable, some too big to carry in your backpack every day. The larger USB drives are a generally reliable option for backing up your data. However, the smaller thumb or flash drives are only recommended for temporary storage of data.
4. How often should I back-up?
You should back-up your data as soon as you have created enough new files or changes to existing files that it would be difficult to recreate them, if lost. It is worth backing up individual files daily if you are saving to the local drive of your computer.
Remember
Never leave your laptop unattended, even for a minute.
Use a cable lock mechanism to secure your laptop to an immobile piece of furniture.
Install laptop recovery software for laptops.
Talk to your home insurance representative about covering your laptop through your homeowner's policy.
Always lock your room, office, or car when you leave.
Never leave valuables in plain view.
Maxamise supplies a large range of external drives, USB devices, etc, for back-up.
For more information:
Web: www.maxamise.ie
Email: sales@maxamise.ie
Tel: 087 2565588