You are reading 1 of 2 free-access articles allowed for 30 days
Safeguarding ICT progress in the HSE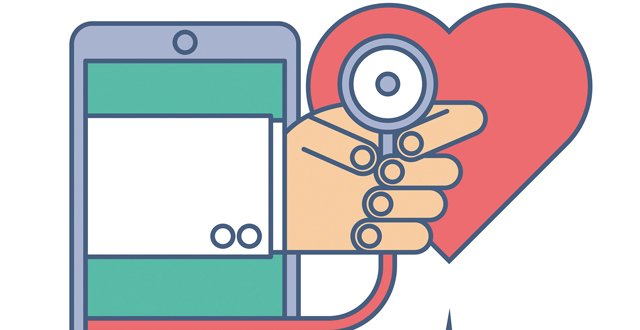 When the HSE's Chief Information Officer (CIO) Mr Richard Corbridge announced his resignation in August, just three years into a five-year contract, it sent shock waves through the upper echelons of HSE management and the Irish digital healthcare industry.
From PR disasters and old strategies left to languish, to a new eHealth strategy bursting with creative digital healthcare solutions, including individual health identifiers (IHIs), the creation of an electronic healthcare record (EHR), eReferrals and ePrescribing, among other initiatives, all commenced and at various stages of roll-out, it has been quite the turnaround for the HSE's eHealth landscape.
Mr Corbridge's scheduled departure in November, along with the inevitable stalling of the EHR, has led many to fear a return to the dark days of HSE eHealth and the negative headlines around PPARs.
However, in a move away from traditional HSE recruitment policy, to ensure there is no loss of institutional knowledge, Ms Jane Carolan, current HSE National Director, Health Business Services (HBS), has been appointed as interim HSE CIO, while the recruitment process to replace Mr Corbridge formally commences this month, open to candidates both nationally and internationally.
Both Ms Carolan and Mr Corbridge sat down with the Medical Independent (MI) to discuss the key eHealth priorities they want to see being implemented as a priority.
Ms Jane Carolan, interim HSE CIO
"Tony O'Brien, [HSE Director General] was adamant that Jane's appointment isn't a caretaker role. It isn't just 'keeping the lights on'. This is continuing to drive forward the changes and the things we are doing," Mr Corbridge maintained to MI.
Ensuring the EHR business case is brought before the Government for approval as soon as possible by Minister for Health Simon Harris is Ms Carolan's "number-one priority", she tells MI.
In the next few weeks, Mr Corbridge, Ms Carolan and Mr Muiris O'Connor of the Department of Health will finalise a more detailed plan for what happens with the EHR business case from now until March.
Mr Corbridge stressed the importance of the Government granting funding to continue the EHR roll-out as soon as possible.
"Because the EHR business case is broken into four pillars and is a multi-annual investment, it doesn't mean 'give us €875 million in 2018'. It means, 'give us enough to start the procurement and build the team in 2018'. For the new National Children's Hospital [NCH] to open its doors against its current plan, we need to have procured an EHR… Procurement has to have started by 30 March next year. If it hasn't, then the NCH will have to be re-designed to not be a digital hospital. And there is thus no way to not describe it [the EHR business case] as the number-one priority."
The delay in approving the business case is also impacting on the existing progress of the EHR to date. As part of the pilot process, eHealth Ireland launched the 'Lighthouse Projects' — essentially mini-EHRs in the clinical disciplines of epilepsy, haemophilia and bipolar disorder. However, Mr Corbridge said that despite showing impressive benefits, particularly in epilepsy, and "winning multiple awards", they are now in danger of being halted, "as funding [€1.2 million] has not been secured for 2018".
"IT is not allowed to spend funding on revenue-related business change, effectively back-fill, to continue to use systems… So unless we can change the rules or find the money somewhere, that great work, particularly in epilepsy, will have to be put on hold," he said.
Ms Carolan also emphasised the need to find a revenue stream to continue these projects and said that fighting for IT funding is where she is putting her energy ahead of this month's Budget 2018 allocations. "Nobody has money for next year at this point in time and that is absolutely at the top of the list, but it will be a hard battle. We won't win it easily," she commented.
Mr Corbridge added that "the funding of IT across the world is moving from capital to revenue", with software packages now available on a monthly/annual subscription basis, instead of one-off purchases every five years or so.
Ms Carolan noted that the HSE's "capital budget halved during the recession" and that a dramatic increase in funding is needed for the next 10 years, even just to replace and update basic equipment.
Another key priority for the short term, Mr Corbridge added, is getting everyone employed within the HSE using Microsoft Office 365 (this excludes self-employed contractors like GPs and community pharmacists). "With this, everyone within the HSE will have a digital identity and be able to access basic tools to do their jobs… Around 40,000 people in health currently have no digital identity."
Primary care
In relation to GPs, Mr Corbridge said the re-accreditation of GP software packages has been agreed with the GP system suppliers to commence next year, with a Memorandum of Understanding signed between the HSE and CompleteGP and Clanwilliam Health.
"So when a GP takes on IHIs, eReferrals, electronic prescribing and so on, it shouldn't be at a cost to the GP, because if IHI in particular brings no value initially to the GPs, they're not going to do it. So putting IHI, eReferrals and ePrescribing into the accreditation process means that the HSE can pay for the bits that the HSE requires the GP system to be changed to do. In return for allowing us to do that, we will work with GPs, the GPIT group and their unions to make sure that things like tractor printers are gotten rid of."
Under the HSE's chosen ePrescribing model, the patient will receive a printed prescription with a bar-code for every item on it to be scanned at the pharmacy.
"Where the pilot is working well down south, you see the patient turn up at their pharmacy, the barcode scans their name. That pops-up on the screen, it scans the items and the robot in the back office whizzes them down the chute and [there are] no errors, basically," Mr Corbridge commented.
Asked how generic substitution by pharmacists would work under ePrescribing, he said the pharmacy systems were being designed to enable this.
He acknowledged that ePrescribing is proving slower than planned to roll-out. "But it is not getting rid of tractor printers [that is delaying ePrescribing], the code and the work to do that is being built by both CompleteGP and Clanwilliam. It is actually the single drug file where the delay is."
Who will pay for the new printers for GPs, however, remains a bone of contention.
"It is difficult, because we don't pay for GP printers for their practices. If they want to get rid of their tractor printer and replace it, then there is also the question of who pays for the ink, paper, etc… GPs are being paid for the prescription… " Mr Corbridge commented. When informed by MI about the recent agreement between the IMO and the HSE to negotiate a rational prescribing savings scheme which would see saved money being invested in GP practices, both he and Ms Carolan agreed such a scheme could work well for the purchase of new IT equipment.
The roll-out of the eReferral system between GPs and hospitals is also continuing apace. As of August, 1,853 GPs were using eReferrals, with 73 per cent of all GPs having used the system and 55 per cent having used it in the last three months. By the end of August, there were 110,638 eReferrals made in 2017, compared to a total of 115,678 for all of 2016.
Staffing
However, the HSE still only has a minority of ICT staff, despite the growing role of eHealth. "There are still only 288 IT staff in the HSE, out of 109,000 staff… we had permission to bring 49 new people in. We recruited internally first and have brought 10 new people in. And one of the things myself and Jane will work on between now and December is getting the externals in for those roles, which is great, as you are starting to see new ideas and thinking coming into the team, which bolsters the enthusiasm that is already there," Mr Corbridge commented.
Ms Carolan acknowledged, however, that the HSE needs far more IT staff: "The future is digital health, so we have to get people with the skills in to drive that agenda."
Mr Corbridge pointed out that health is far behind all other Irish Government departments in terms of the ratio of IT staff, with 1:167 staff, compared to other departments with a ratio of 1:17. "So if we had twice [the IT staff] that we have today, it still wouldn't be enough," he said, adding that in his new role as CIO of Leeds NHS Teaching Hospital Trust in the UK, he will have an IT team of 340 for a population of just over one million people.
The lack of IT staffing in the HSE is partly why it has had to spend significant amounts of money on external consultancy and training for projects, like the new Maternal and Newborn Clinical Management System (MN-CMS), which is the implementation of an EHR for all women and babies in maternity services in Ireland.
The MN-CMS has been rolled-out in Kerry and Cork to date and is due to be rolled-out in Dublin in the coming months, and the remaining maternity units next year. It has attracted negative headlines for its high costs, delays, implementation hiccups and the nearly 10,000 hours of staff training needed to roll-out in the south alone. In addition, there have been accusations that the HSE 'forgot' to integrate GPs, as they are not currently digitally linked to the system, so paper records are still needed. Mr Corbridge robustly defended the project and said GPs had been directly involved in the planning for the MN-CMS and that the digital link to primary care (through Healthlink) was merely delayed.
"They weren't forgotten, it is just being phased-in… when you look at the scale of the change that has happened — the hospital [CUH] was paper on a Friday and digital on the Saturday — it is phenomenal. The nurses are now using tablet PCs around the hospital. These are people that used pens and paper for 20 years of their career, so we had to train people in on how not just to use the EHR, but how to use IT in their job. It is massively frustrating to see the negativity from a small group of people for something that is fundamentally going to change how healthcare is delivered in that area."
He confirmed that the system will not go live in Dublin until the GP link is up-and-running: "They are being tested… so we are on the verge of going live."
Mr Corbridge also pointed out that the MN-CMS is far more than just a patient record — it allows for significantly enhanced video and vital sign monitoring of babies, as well as a bar-code system to record any medications taken by either the mother or baby, and digital recording of any tests taken by both mothers and babies and the results, etc. "Sepsis can be taken away because of the speed [of the system]… it's not just a few computers thrown onto desks; the whole thing has been changed and we are being kicked for 9,500 hours of training. I think we should be celebrating doing that… "
Changes
Mr Corbridge's impending departure also coincides with a number of further changes to the HSE's senior management structure, which recently saw the appointment of a Chief Operating Officer, Mr John Connaghan.
"The HSE is currently recruiting a Chief Clinical Officer, effectively like a Medical Director who sits on the board for the HSE… The roles of the CCIO [Chief Clinical Information Officer] and the Council will move into that function and out of the office of the CIO, which I think is a fantastic way of delivering even more clinical engagement around the digital agenda," Mr Corbridge revealed.
The job description for the post is currently being finalised, Ms Carolan confirmed.
Under Mr Corbridge, there was far more transparency in relation to what was happening with the HSE's eHealth plans and projects compared to previously, so will this continue after his departure?
"Absolutely, and I think in HBS, I was always open on anything we have been doing. It's there, published and available to anybody. We're spending public money," Ms Carolan concluded.