You are reading 1 of 2 free-access articles allowed for 30 days
Safe and effective anticoagulation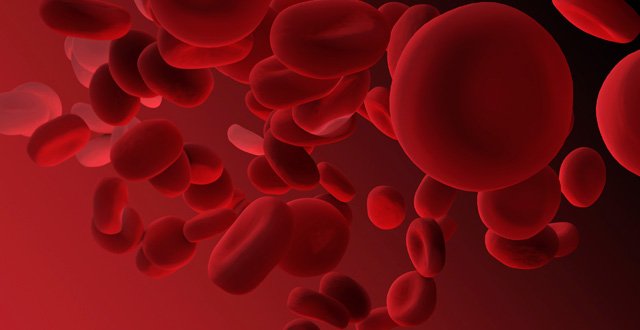 The novel oral anticoagulants (NOACs) are no longer that novel, with the first of these groundbreaking agents having been introduced almost a decade ago.
The medical community has now gained valuable experience with their use in everyday clinical practice and this real world experience was discussed at length during the recent Irish Anticoagulation Forum. Held in the RCPI, this event saw health professionals involved in every stage of care of people at risk of thrombotic disorders come together to discuss the latest evidence and share their knowledge of using NOACs.
On the increase
Chairing the meeting was Professor Sean Murphy, Consultant Physician in General Medicine, Medicine for the Older Person and Stroke, from the Mater University Hospital in Dublin, who kick-started proceedings by reminding the audience that atrial fibrillation is the commonest cause of cardiac arrhythmia in the population.
"With increasing age, the impact of atrial fibrillation increases in terms of its impact on personal health and wellbeing and also in terms of its potential costs to society."
The professor showed data illustrating the steep increase in incidence of AF in both males and females after the age of 50.
"Once people get into their eighties, some three to four per cent per annum develop atrial fibrillation. Prof Murphy explained that this is only set to increase in coming decades, with the number of AF cases in Europe, currently around 9 million, expected to double to 18 million by 2060.
Most severe
AF causes roughly 20-30 per cent of all strokes, and strokes due to atrial fibrillation tend to be more severe, the professor continued.
"Cardioembolic strokes due to atrial fibrillation are associated with greater acute neurological impairment, disability, length of hospital stay, mortality and total health care costs," he said, explaining that with cardio embolic strokes there is a much larger volume of brain infarction.
The population attributable risk (ie the proportion of all strokes directly due to atrial fibrillation) also increases steeply with increasing age, said Prof Murphy.
In patients in their 50s and 60s, just two to three per cent of strokes are thought to be directly attributable to AF. This rises to 10 per cent for patients in their 70s and to about 25 per cent for those in their 80s. Prof Murphy added that he believes the true figure may be even higher.
Dr O'Callaghan pointed out that the positive results seen with NOACs were the same across all subgroups, with various subgroup analyses in people aged over 75, those with type 2 diabetes, or those with previous stroke/transient ischaemic attack appearing to show robust efficacy
"I would reckon that for those in their 80's, that the true figure is probably closer to 30-40 per cent."
A 2012 meta-analysis showed that the new oral anticoagulants compared very favourably with warfarin for stroke prevention in atrial fibrillation Ischaemic stroke rates are similar and in some cases lower than with warfarin. Haemorrhagic stroke rates are clearly much lower with the new oral anticoagulant drugs (50-60% lower). Very interestingly, total mortality is lower with the new drugs compared with warfarin and this is something which should be highlighted It is very rare to find new drugs which lead to reduction in total mortality!"
Queries and dilemmas
"Common queries and clinical dilemmas" were discussed at a dynamic and informative workshop held on the day. Questions such as what to do if a patient requires surgery, what to do if there is a missed dose, and how to stop and start NOACs were answered by Dr Sean Kennelly, geriatric medicine consultant at Tallaght Hospital in Dublin and Dr Fionnuala Ni Ainle, consultant haematologist at the Mater Hospital, who delivered the workshop.
Dr Kennelly began with a case vignette of stereotypical patient requesting a switch from warfarin to one of the NOACs, a scenario he said is becoming a regular occurrence as the requirement of regular INR monitoring with warfarin places a significant burden on patients.
The European Heart Rhythm Association (EHRA) and European Society of Cardiology (ESC) have recently issued a set of comprehensive and practical guidelines that can be accessed online and these describe a myriad of clinical scenarios, including switching from warfarin, he told the audience.
"This guide provides a very solid, practical approach to managing patients on the NOACs." The EHRA/ESC guidance document discusses the advantages of NOACs over vitamin K antagonists (VKAs), namely their predictable effect without need for monitoring, fewer food and drug interactions, their more predictable half-life/elimination, and the improved efficacy/safety ratio.
Dr Kennelly reiterated Prof Murphy's call to increase the overall number of patients who are anticoagulated, saying he believes this reluctance to anticoagulate is due to the perception of the "frail older person" with co-morbid illnesses and reduced functional independence, even though there is little evidence to support this concept.
Compliance is another issue, and he said that doctors must make a decision on the patient's ability to understand instructions for taking these drugs.
According to Dr Kennelly, good compliance essentially comes down to effective communication and it is important that patients understand that the anticoagulant effect drops rapidly after 12-24 hours.
Dealing with missed or double doses is quite straightforward, Dr Kennelly explained; a missed dose of can be taken up to six hours later with BID or 12 hours later with once daily. Where there is uncertainty about intake, the patient should simply continue as normal.
Uncertainty as to how to proceed with follow-on care may also be hampering the adoption of these agents and the EHRA/ESC guideline contain a checklist and recommendations for follow-on.
"One of the challenges we have to deal with is merging these new oral anticoagulants with our existing warfarin infrastructure."
Doing the best for patients
The meta-analysis of the four main clinical trials for the four NOACs, published in The Lancet last year, formed the basis of another workshop delivered by Dr Hugh McCann, consultant cardiologist at the Mater Hospital and Dr Pat O'Callaghan, consultant cardiologist at University Hospital Waterford, at the Forum.
The meta analysis by Ruff et al included almost 72,000 patients, of whom 42,411 received a NOAC and 29,272 received warfarin.
According to Dr O'Callaghan, the baseline characteristics of the participants in all four trials were mostly applicable to daily clinical practice.
He explained that the meta-analysis clearly demonstrated an overall reduction in mortality, which is almost completely driven by the greatly reduced risk of haemorrhagic stroke in NOACs compared with warfarin. No reduced risk of ischaemic stroke compared with warfarin was seen with NOACs.
The composite endpoint of all the studies was the incidence of stroke or systemic embolism, and this was found to greatly favour NOACs, Dr O'Callaghan explained.
Furthermore, a 19 per cent reduced risk of stroke or systemic embolic events was seen with NOACs, mainly driven by the 50 per cent reduction in haemorrhagic stroke, he told the audience.
Dr O'Callaghan pointed out that the positive results seen with NOACs were the same across all subgroups, with various sub group analyses in people aged over 75, those with type 2 diabetes, or those with previous stroke/transient ischaemic attack (TIA) appearing to show robust efficacy.
"The improved results see with the NOACs is consistent throughout these groups, there were no outliers – they worked for everybody."
Primary care
Dr McCann emphasised the convenience of the new agents compared with warfarin, particularly for older patients who find it difficult to attend regular warfarin monitoring appointments. In terms of stroke, he said that it is important to remember that both warfarin and NOACs are preventive agents and doesn't mean they are "cures".
Most GPs do not feel comfortable prescribing NOACs, however, and Dr McCann said negative media reports were partly to blame for this.
"It would be great if they could be started in primary care but I think a lot of the controversy about bleeding and various reports has scared a lot of GPs away from introducing them," he commented.
Supported by an Educational Grant from Bayer.
L.IE.GM.04.2015.0579