You are reading 1 of 2 free-access articles allowed for 30 days
Rheumatology registries developing well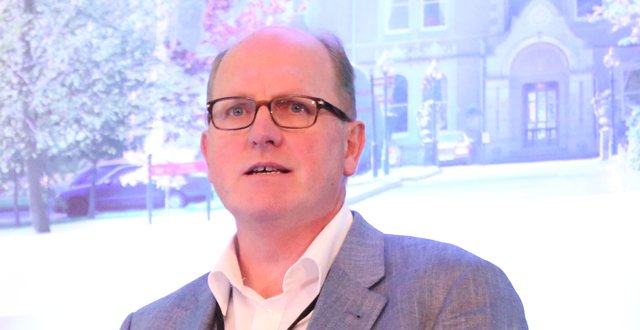 RABRI
Dr Michele Doran, Consultant Rheumatologist, St James's Hospital, Dublin, gave an update on the ISR's newly-established Rheumatoid Arthritis Biologics Registry of Ireland (RABRI).
"Many biologics registers in Europe and elsewhere have been in existence for at least 10 years, so we are a little bit behind the curve here but we may have some advantage in that the biosimilars are something different that we could target looking at in particular," she told the meeting.

Dr Michele Doran
The RABRI database will document all RA patients (over the age of 18) attending rheumatology clinics in participating centres in Ireland, who have been commenced on a new biologic therapy. The main objective will be to monitor response to therapy, safety, and record adverse events and events of special interest, and the website www.rabri.ie has all the practical details.
ASRI
Dr Barry O'Shea, Consultant Rheumatologist, St James's Hospital, gave an update on the Ankylosing Spondylitis Registry of Ireland (ASRI), which is further advanced than RABRI, having started enrolling patients in 2013.
"However, the initial meeting was three years previously; things certainly don't happen quickly, so I certainly compliment the RA registry for progressing so rapidly," he commented.

Dr Barry O'Shea
The primary objective of ASRI is to measure the burden and epidemiology of AS in the population and to identify early predictors of a poor outcome. The secondary objective is to collect biological samples (serum and DNA) from participants to participate in international studies examining the genetic influence on disease aetiology and to examine whether genetic and serological factors predict poor outcome.
The database currently (as of June 2015) has 340 patients (79 per cent male) registered. The average age of the cohort is 47.6 years, the average disease duration is 21.6 years, and the average delay to diagnosis was 8.9 years.
"Again, the delay in diagnosis is a big issue for these patients, which we know with this condition," Dr O'Shea noted, while being overweight is also emerging as a predictor for poorer disease scores.
ASRI's initial data has already been presented at a number of scientific meetings and has now been accepted to be presented at the American College of Rheumatology 2015 Annual Meeting in San Francisco in November, Dr O'Shea reported.
PsARI
Prof Oliver Fitzgerald, Consultant Rheumatologist, St Vincent's University Hospital, Dublin, presented an update on the planned Psoriatic Arthritis Registry in Ireland (PsARI), which has similar objectives to ASRI.
The registry has this year received seed funding from AbbVie for database development, the design of which has been completed. A funding stream for patient recruitment is currently under discussion, and it is hoped it will be similar to what ASRI has obtained, he reported.
"The collection of data has been approved by the ethics committee in Kerry and Cork and… so in October we will be testing in a few clinics and launching in the fourth quarter of 2015," Prof Fitzgerald concluded.
Reserarch
Also speaking during this session was Prof Gerry Wilson, Arthritis Ireland/UCD Chair of Rheumatology, who gave an update on the rheumatology research landscape in Ireland. He pointed out that Irish rheumatology research is of a very high quality and has been recognised as such internationally.

Prof Gerry Wilson
"We're number one in the world for rheumatology research based on citations by paper, which is a key metric," Prof Wilson commented, adding that this is despite fragmented and poorly-funded infrastructure.
He outlined his work with Arthritis Ireland in pushing for the development of a national research network for rheumatology across Ireland, which would involve clinical research centres and facilitate clinical trials.