You are reading 1 of 2 free-access articles allowed for 30 days
Revolution happening in RA diagnosis and treatment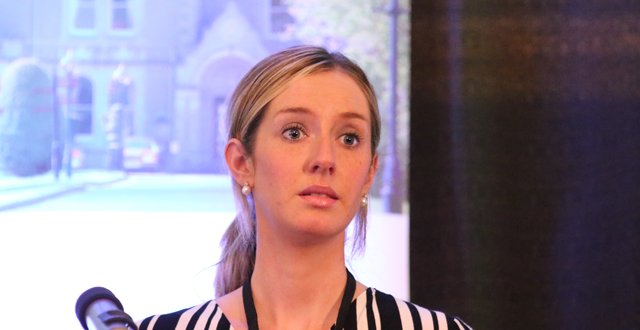 There have been significant changes in the investigation and treatment of RA over the past number of decades. Disease is now detected earlier, and there is a wider range of DMARDs and biological drug treatments available.
Dr Cathy Donaghy, Musgrave Park Hospital, Belfast, presented the findings of a study comparing two cohorts of RA patients; one from the 1970s to 1990s, and one of patients who were diagnosed after 2000. The study examined demographics, extra-articular manifestations, drug treatments used, and joint injections and replacements.
Charts of patients with RA who had been inpatients through the 1970s-1990s were put into group one, and compared with patients diagnosed post-2000, who were coded as seropositive RA (group two) — a total of 50 charts for each group.
The two cohorts' demographics were similar, with 78 per cent and 82 per cent female, respectively, and peak age at diagnosis being between 46-to-60 years.
However, there was a higher proportion of patients diagnosed with late-onset RA in group two.
Group one included patients with multiple admissions, the most common reason being flare of disease. Group two did not include any inpatient admissions.
Comparing the two cohorts, there were substantial outcome differences, with group two faring far better. There was a substantial reduction in extra-articular manifestations, with radiographic erosions of 70 per cent and 18 per cent; cardiac involvement of 50 per cent and 2 per cent; anaemia of 50 per cent and 18 per cent; cutaneous nodules of 36 per cent and 2 per cent; lung disease of 24 per cent and 2 per cent; osteoporosis of 24 per cent and 12 per cent; vasculitis of 10 per cent and 0 per cent; and eye disease of 8 per cent and 0 per cent, respectively.
DMARDs trends also clearly changed over the two time periods. The use of DMARDs included distamine in 62 per cent and 0 per cent; sulfasalazine in 50 per cent and 50 per cent; gold in 44 per cent and 2 per cent; long-term steroids in 40 per cent and 18 per cent; methotrexate in 14 per cent and 92 per cent; hydroxychloroquine in 14 per cent and 50 per cent; and leflunomide in 0 per cent and 36 per cent, respectively.
Group two included several patients on biologic agents. A much higher side-effect profile was noted with the broader range and higher doses of DMARDs. Group two demonstrated a lower number of joint injections being carried out overall, but a higher proportion of small joints being injected. Joint replacements were also much reduced, with hip and knee remaining the most commonly-implicated joints.
The study concluded that as treatments for RA have evolved, there is now a much lower rate of inpatient hospital admissions, extra-articular manifestations and surgical treatments, thus disease outcome and quality of life have improved significantly for RA patients.
Dr Donaghy was awarded first prize in the oral presentation category of the research awards at the meeting for the study.