You are reading 1 of 2 free-access articles allowed for 30 days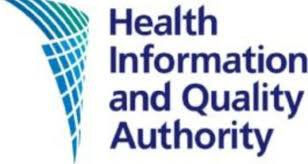 Of the five reports released by HIQA, two hospitals — Kilcreene Regional Orthopaedic Hospital and Midland Regional Hospital, Portlaoise — were not compliant with the HSE's CPE screening guidelines. According to HIQA, it has sought assurances around how each hospital might ensure compliance. The good news is that three of the five hospitals inspected between April and May 2018 — Galway University Hospitals; Mayo University Hospital, Castlebar; and Tallaght University Hospital — were fully compliant with the guidelines. This was a slight improvement on inspection findings from earlier this year.
A feature in this edition of the Medical Independent examines the challenges of combatting CPE. Yet again, resources are the big issue. As already revealed in this newspaper, the former Director General of the HSE Mr Tony O'Brien said more clarity was needed over funding to combat the rise of CPE. Some additional resources have been approved. For example, approval has been provided for up to €2 million per annum for laboratory and clerical staff. The problem is that CPE is such a threat to the health service, this is only a fraction of what is necessary to quell the rise of the superbug. The annual cost for screening for CPE, for example, is estimated to be €5.5 million alone. Comprehensive screening is vital to help prevent outbreaks, such as occurred in University of Limerick Hospitals Group at the beginning of last month. Yet the HSE has found it difficult to provide adequate screening due to resource constraints.