You are reading 1 of 2 free-access articles allowed for 30 days
Research Fellow to investigate role of cholesterol in prostate cancer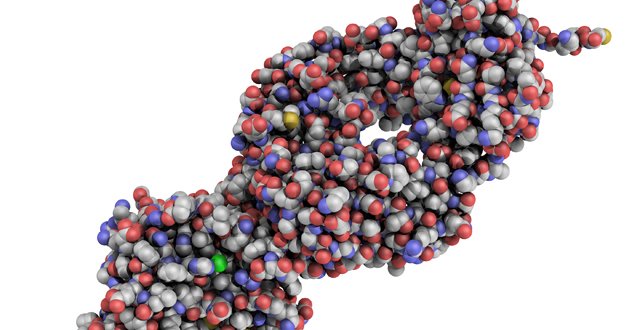 The awarding of the Fellowship, which is a three-year grant award established by the Irish Cancer Society, the Dana-Farber Cancer Institute and Harvard T H Chan School of Public Health to fund an Irish scientist or clinician to undertake high quality research into prostate cancer, to Dr Emma Allott was announced at the recent 2016 John Fitzpatrick Irish Prostate Cancer Conference.
The grant award will fund research on the role of cholesterol and fat metabolism in advanced prostate cancer.
Over the next three years, Dr Allott, who is based in University of North Carolina at Chapel Hill, US, will investigate if high cholesterol levels impact survival rates in men with advanced prostate cancer.
Current treatment options for men with advanced prostate cancer involve blocking androgens, which drive the development of the cancer. Cholesterol is a building block for these hormones, however, and there is now evidence to suggest that high cholesterol levels may help the tumour override this hormone-blocking action, allowing the cancer to grow and progress.
Dr Allott is hoping to identify tumour biomarkers linked with high cholesterol levels that may indicate how well prostate cancer patients will respond to hormonal treatment.
The study will also investigate the potential to improve prostate cancer survival rates by reducing cholesterol levels through lifestyle changes, such as diet and exercise, or through cholesterol-lowering medication.
In collaboration with experts from the world-renowned Dana-Farber Cancer Institute and Harvard T H Chan School of Public Health, this study will involve analysing the lifestyle and tumour characteristics of more than one thousand Irish and American prostate cancer patients.
In the final year of the Fellowship, which is supported by Sanofi and Janssen, Dr Allott will return to Ireland to further develop and continue this research in Trinity College Dublin.
Commenting on the research grant award, Dr Allott said, "I am excited and honoured to be selected as the first Prof John Fitzpatrick Research Fellow. This award provides a unique and valuable opportunity for me to work as part of a team of internationally renowned prostate cancer researchers and clinicians to reduce the burden of prostate cancer in Ireland and worldwide."
Prof Christopher Sweeney, Associate Professor at the Dana-Farber Cancer Institute in Harvard Medical School, added: "Dr Allott is the consummate candidate for this research fellowship award; she is an outstanding Irish prostate cancer researcher, who is gaining overseas experience, and this award will enable her to continue her great work and build bridges with global collaborators on her return to Ireland. Prof Fitzpatrick excelled in advancing the care of men with prostate cancer on the world stage and this award to Dr Allott is a continuation of his great legacy.
Significant benefits offered by centralised prostate surgical model
A
leading consultant urological surgeon has said that it could be considered unethical not to centralise complex cancer surgery.
Mr John Kelly, who is based in University College London Hospitals, UK, delivered a presentation on achieving quality assurance of radical prostate cancer surgery.
Prostate cancer services in England have undergone wide-scale reorganisation since the publication in 2002 of Improving Outcomes in Urological Cancers Guidelines by the National Institute for Health and Care Excellence (NICE).
In these UK Guidelines, it was suggested that radical surgery for prostate cancer be provided by teams typically serving populations of at least one million and carrying out a cumulative total of at least 50 pelvic cancer surgeries each year.
In London, following a review process for prostate cancer care, it was decided to centralise radical prostate cancer surgery from nine smaller hospitals to a single large pelvic cancer surgical centre that would perform all the major complex urologic cancer surgeries for the region.
According to Mr Kelly, the introduction of the quality assurance programme incorporating image-based surgical planning, sharing outcomes, and peer review of edited surgical video clips was found to improve patient outcome in terms of urinary continence and potency after robot-assisted prostatectomy.
"It is just about surgeons working together to evolve and improve," Mr Kelly told MI.
"It is about getting our nurses interacting in the patients' interests in a way that improves the patient experience. It is about getting our patients involved so that they become part of that delivery. We empower the patients through things like surgery school to begin to become part of their own care package. It is very, very powerful."
Dr Kelly said that there is increasing recognition of the importance of centralising surgical services.
"The question now is, if you are not centralising, is it justified in modern times, is it justified to operate on patients if you are not part of a system like this?" he stated.
Prostate cancer registry to offer major benefits to patients and clinicians
The Principal Investigator of Irish Prostate Cancer Outcomes Research (IPCOR) has said the development of the prostate cancer registry is a "revolutionary" development in the treatment of thecondition.
peaking to the Medical Independent (MI) during the recent John Fitzpatrick Irish Prostate Cancer Conference, Mr David Galvin said the registry would offer many benefits to patients with prostate cancer, as well as clinicians.
"I think the principle behind the registry is, not to underplay it, it is revolutionary in terms of what it will offer Irish patients," according to Mr Galvin.
"From the patient perspective they will now be able to go into their doctor in the hospital and the doctor will be able to access all the computerised results that we will be getting in the hospital, so that when you sit down with your pen and paper in the clinic you will be able to see what their outcomes are in terms of the questionnaires around urinary and sexual function, their PSA and so on. The patient will be able to feed the information into a database, you can then sit down with your consultant in the clinic, whether it is in the private hospital or the public hospital, because it will all be online and you will be able to access how that patient is doing in terms of questionnaires. I think that is pretty ground-breaking in terms of the link between the patients, the study, and the clinicians."
Mr Galvin said that the gathering of clinical information for the registry has recently begun and questionnaires are due to be shortly sent out to patients.
"We are deeply embedded in the [National] Cancer [Control] Programme and the Cancer Registry and we look forward to making sure that this project continues," he said.
IPCOR is funded by the Irish Cancer Society and its Movember campaign and has the support of many clinicians treating prostate cancer patients in Ireland who specialise in urology, medical oncology, and radiation oncology.
The Conference also featured a presentation by Prof John Armstrong, Consultant Radiation Oncologist in St Luke's Hospital, Dublin, on Irish RT trials for prostate cancer.
Prof John Armstrong
While stating that the research environment for prostate cancer has grown stronger and more robust with the creation of the All Ireland Cooperative Oncology Research Group (ICORG), Prof Armstrong stated that it is now difficult to conduct long-term cancer trials.
The first ever ICORG trial, which examined four month versus eight-month neoadjuvant hormones in intermediate- and high-risk prostate cancer, began in 1997 and the results were only published over a decade later.
"It took an awfully long time to accrue patients to the trial," according to Prof Armstrong.
"And most importantly it took an awfully long time to follow up patients on trials to learn anything in localised prostate cancer and there is a tendency now to get things done quickly…. There is no way the somebody in their 30s has sufficient political power to make a trial like that happen and there is no way that somebody in their 50s, who has the power and influence, is going to be prepared to wait around to see the results because they would long be retired."
Balancing tumour heterogeneity and precision medicine key to the future of cancer care
The combination of standard androgen-deprivation (ADT) therapy and six cycles of docetaxel resulted in significantly longer overall survival than standard ADT alone in men with hormone-sensitive metastatic prostate cancer, the John Fitzpatrick Irish Prostate Cancer Conference heard.
The results were discussed by Prof Christopher Sweeney, Associate Professor of the Dana-Farber Cancer Institute in the Harvard Medical School, US, who is one of the authors of the study.
According to the results of the CHAARTED study, the median overall survival was 13.6 months longer with the addition to ADT of early docetaxel than with ADT alone (57.6 months compared with 44 months).
The clinical benefits was more apparent in the subgroup with high-volume disease than in the overall study population, with a median overall survival that was 17.0 months longer in the combination group than in the ADT-alone group (49.2 months compared with 32.2 months)
"The benefit in patients with a high volume of metastases is clear and justifies the treatment burden," Prof Sweeney told the Conference.
He added that patients need to be fit for chemotherapy and that longer follow-up is required for patients with low volume metastatic disease.
Prof Sweeny said that there is now a need to reconcile the competing concepts of tumour heterogeneity and precision medicine.
"We have been implementing precision medicine for over 70 years [in prostate cancer] by targeting androgen receptors," he stated.
Prof Sweeney added that it is important that therapies are employed early when there is less tumour heterogeneity.
"We cannot ignore clonal evolution especially in patients with higher burden and more advanced disease with greater heterogeneity," he said.
Prof Sweeney concluded by saying that it is naïve to think that a "magic bullet" will be found that will be applicable for all patients, the majority of whom will probably require co-targeted therapy.