You are reading 1 of 2 free-access articles allowed for 30 days
Remembering those first big adventures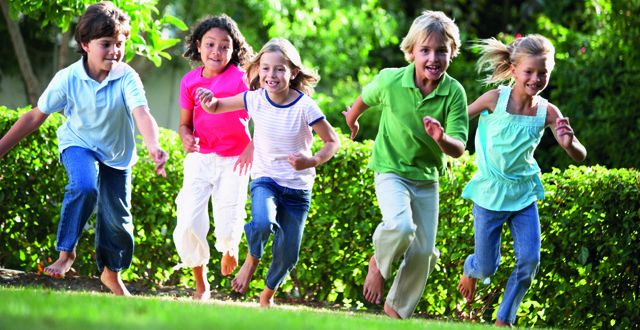 I stood back from my house and decided upon seeing it, for the first time, again. I looked pensively at my house. My first ever house. I tried to remember that sense of wonder that I now owned this big thing called a house. That sense of awe, that sense of connectedness, with the place and the novelty of ownership. Back then, I saw each detail and I tried to stop and see each detail again. The work of many men — carpenters, engineers — and many hours of planning. The dream of a developer created into a reality and my 'impossible' dream of house ownership became real. I smiled.
For one-half of the majority of my life, I never thought about owning a house at all. For the other half of the majority of my life, I struggled with the thought that I would ever afford one. I gave up on the thought that I would ever own a house in the middle of our 'mad times' in Ireland. It was shortly after I accepted that I would be a European renter for the rest of my life that the world changed unexpectedly. House prices came down to my level. Before this, I had been trying to save up enough to buy a house, but the more I saved, the more the dream ebbed away. The house price increases always left my savings further behind.
The lesson for me, yet again, was that sometimes when you accept the facts of life, it can change direction in ways you could not have anticipated.
I dreamed in the late 1980s of going to Australia but the price of the tickets seemed so expensive. This was a time when no-one could save any money on a doctor's house officer salary. Then out of the unexpected ether of life came a job offer in Baghdad. This enabled the savings, which in turn enabled the ticket to Australia.
They say that 'life is what happens when you are making other plans'. And sometimes nice and positive things can be among these unexpected things. The twists and curves in the journey of life. Things we do not have control over and which we could not possibly have expected.
Standing back and remembering the initial excitements of life can be a lovely meditation. It helps me to appreciate life more and take things less for granted. And thankfulness is a well-established health practice.
I remember learning to drive. Now it is a necessary chore, but also essential and a privilege taken for granted. I have, of course, forgotten that first six months when I looked forward to my every next-motoring expedition. My dad might let me drive the family car. Seventeen and wanting to impress, my first respectable distance, a drive of 40 minutes, had me driving at 60 when I should have been driving at 40. If I had gone slower than 60 on bendy roads, I feared they would be inpatient and not let me drive again with frequency. So I had to fake coolness, poise and professionalism. However when I got home, this resultant tension had me exhausted. Those were the days when I could smell and remember almost every adventurous drive and the next exciting episode could not come soon enough.
I was born in Kilkenny but later we moved to Portlaoise for a few years. I always thought that this was an unfortunate thing, until recently. I was just starting primary school in my new town and we were the new kids on the block, almost foreign and not entirely belonging. Maybe we did not have the local accent. So we looked back at Kilkenny as that magical place of castles and narrow mystical streets. As we revisited friends in Kilkenny, over the years, it continued to solidify into that air of holidays and happiness. And then, only recently, it occurred to me.
All teenagers are disgruntled and see faraway places as better. Their own place, their own family, their own things, are no longer exciting enough. Teenagers yearn for the better things in life, which might turn out, in fact, to be loneliness in London or the migrant trap of New York. When I was disgruntled, I thought: 'If only we had stayed in Kilkenny, all would have worked out better.' For years I romanticised Kilkenny into a Disney castle of magic.
But I thought about the teenagers of Kilkenny only lately. What did they do when they were disgruntled? I realised that I loved Kilkenny because I did not live there. I appreciated the treat of a visit to Kilkenny more than the person who actually lived a mundane life there. I was the well-off one. Hunger is the best sauce. We miss those we have lost more than we appreciate those we have around us. This is just life. It is not easy to keep alive the initial excitements and the raw new sensations of living. But it is nice to stop and listen and smell and remember, with all your senses, those first days of learnings and adventures, of a new house and of new driving skills, to remember the exhilaration of being fully alive and in love with life.