You are reading 1 of 2 free-access articles allowed for 30 days
Registering changes in cancer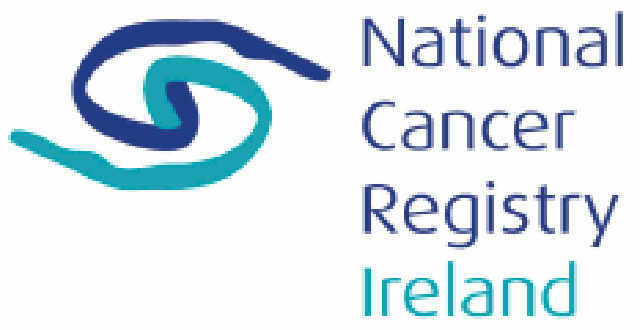 The National Cancer Registry Ireland (NCRI) was established in 1991 to collect and classify information on all cancer cases that occur in Ireland and this remains its chief function.
Prof Kerri Clough-Gorr became NCRI Director in May 2016, following the retirement of founding Director Dr Harry Comber. Prof Clough-Gorr is also Professor of Cancer Epidemiology at UCC.
She trained in epidemiology and biostatistics at Boston University (US) and was formerly Assistant Professor, Institute of Social and Preventative Medicine at the University of Bern, Switzerland.
Now more than a year into the job what are her early reflections on the Irish healthcare system in light of her international experience?
Ireland
"My exposures with the health system is that of course, as we know, it can be slow moving, it can be hard to negotiate your way through, whether you are looking for data or if you are a patient," she told the Medical Independent (MI). However, she points out that in many ways "it does work".
Prof Clough-Gorr says the national position held by the NCRI is one of its strengths and compares well with her previous experience in North American and Europe.
"What I value tremendously and it is one of the reasons I took this job, is that the cancer registry here sits at the national level," she said.
"It is funded by the Department of Health. So that you can actually access what is needed, because we have legislation to do so.
"Whereas when I worked in Switzerland or in the US it was a bottom-up model. So in the US you had to negotiate with every state if you wanted to get full population coverage, or in Switzerland you had to negotiate with all 26 cantons to get full population data.
"That made everything slower. In Switzerland, in fact, I never accomplished having a study that used all the canton cancer registration, because I just couldn't get everyone to agree. The beauty here in Ireland is that the Registry is part of the Department of Health and so that is not an issue."
Prof Kerri Clough-Gorr
Trends
Earlier this month the NCRI published its latest annual report, which received widespread national media attention. Based on available data up to 2015, it is estimated 33,180 invasive cancers, or 22,320 cancers, excluding non-melanoma cancers of skin, were diagnosed annually during 2015-2017. Total numbers of cancers diagnosed annually continue to increase, albeit more slowly in recent years, as the population grows and ages.
Cancer is still the second most common cause of death in Ireland and an average of 8,770 cancer deaths per year occurred during 2012-2014. However, overall cancer mortality rates (adjusted for age and population) have continued to fall since 1994, as have mortality rates for most individual cancers.
The top six most common cancers represented among the surviving (prevalent) cancer patient population were breast, prostate, colorectal, skin melanoma, non-Hodgkin lymphoma and lung.
"There is an encouraging general pattern we are seeing, the trends in cancer are mostly either stabilising or decreasing," Prof Clough-Gorr said in reaction to these statistics.
"That is the very big message regarding the trend; the fact that it is consistent for the second annual report [in a row]. We hope and anticipate that it will continue to be so.
"It is really encouraging, it is indicating that the healthcare system in place to treat cancer is working to some degree and that the patients are getting care that is effective."
Data benefits
But is the data produced by the NCRI used enough within the health system?
"That is a great and really important question," said the NCRI Director.
"I have a very distinct perspective on this. We have an obligation to be doing the highest quality possible of statistics. That is what I feel as Director, because we are publicly funded. We are the authoritative source for cancer statistics because we are doing them for the entire population and that is enormously valuable. That is why you see them used so widely and that is what we hope."
However, Prof Clough-Gorr believes that the nature of the data the NCRI gathers will have to change significantly in the coming years.
"As far as the scope of the data I think there is a very interesting thing going on here. It is part of why I actually took the leap of faith and came here to become the Director," she told MI.
"It is because we all know that cancer is changing, it has in many cases morphed into a chronic disease and what we have at the NCRI now is a system of collecting population statistics that is geared towards more acute disease.
"So we focus more on incidence and mortality and survival and first treatments. That is all valuable stuff. But cancer is a different experience now, you will not have just one treatment for your cancer most of the time, even if you have a single cancer episode with no reoccurrence or relapse you will probably have multi-module treatments.
"You may get surgery and chemotherapy, or hormone therapy and surgery, you will get more than one treatment. So the treatment data we collect, for the way cancer is today, is very limited and needs to expand to become useful and become more widely used."
Some of this data will have to focus on the patient and their experience of cancer treatment, she pointed out.
"We know nothing of the actual cancer experience of patients. So because cancer is a disease we can see people are living with for very long periods of time, and very large numbers of people, we need to understand actually what the cancer experience is for the patient. So on some level the population data has to start including information from the patients about their experiences so it can be improved and more targeted. So they are the ways we have to expand as a registry into the future."
Understaffed
But does the NCRI currently have enough staff to carry out its function? As has been reported in this newspaper over the last three years, the NCRI board often discusses challenges with staffing levels.
"We are absolutely understaffed. No question," Prof Clough-Gorr acknowledged bluntly.
"I inherited a Registry that was definitely understaffed. I have been working with the entire Registry to identify exactly where priority should be given to try and get new staff on. I am negotiating constantly with the Department of Health to increase our budget, to allow for more staff.
"We are desperately understaffed in IT. So to do any of the things that we should be moving towards in the future we have to have a more robust IT [section].
The NCRI Director has a vision whereby researchers, hospitals, doctors and others in the health sector would be able to access aggregated cancer data on an easy to use basis.
"I really believe we need to be maximising data access," stated Prof Clough-Gorr.
"We really are a gold standard for data collection and management. I think we have an obligation to maximise data access. In this day and age that can be done remotely. There are many examples in the UK and Australia of trusted data centres where people can access data that is protected."
For that to happen "we need more cancer data registrars (CDRs)".
"Registrars are specifically targeted with extracting from electronic data and we need folks who are qualified to do medical extracting in varying electronic settings. We don't have any positions for that yet, we don't have approval for those positions, but we are desperately in need of those staff. If we have more resources, we can have more timely data.
"It is a bit of a struggle to get the increased funds we need, but if you look at the new cancer strategy (National Cancer Strategy 2017 -2026) there is an emphasis from the Department on survival and information. So hopefully we will get some resources that we need."
IT
In terms of Ireland's traditionally slow eHealth journey, Prof Clough-Gorr said she sees some hopeful signs of progress.
"I think I see this as a dual sided coin. IT is absolutely fundamental to everything we do today. It's not just in hospitals that it is important," she said.
"Okay, maybe Ireland is not at the level of Scandinavian countries, where everything is completely digitised and uniformed, with a single patient identifier. [But] what we find in Ireland as we go through the registration process, really it's in a very rapid pace towards digitisation of patient data.
"We as a Registry recently implemented a new cancer registration system, but simultaneous to that, we are constantly trying to find and gain access to the electronic sources of data as they start to change in the hospital setting. This allows us to more efficiently collect data. It allows more information to be recorded.
"Digital data and the necessary IT infrastructure is absolutely essential for doing cancer registration. We will continue to increase the importance of it."
Mandatory
One key thing the Government could do to assist the work of the Registry is to make it mandatory for hospitals to register cancer incidences with the Registry, Prof Clough-Gorr noted.
"There is so much potential for the Registry, we need to encourage the Government to get a mandate," she said.
"If the Registry had not just a legislative right to have the data, but a mandate, then all the hospitals would have to supply us with the data.
"In the US it has moved this way at a state level. Registration is mandated and whenever there is a diagnosis, there is somebody literally in the hospital who has to send the information to the state registry. That type of mandate really ensures the timeliness and quality of cancer registration. You also spend less time worrying about if you are finding every case."
Prof Clough-Gorr told MI that she has "raised this regularly" with the Department and other stakeholders in the health sector. While she has not encountered any opposition, she believes these legislative changes just take time.
"I am hopeful something will be done in the future."