You are reading 1 of 2 free-access articles allowed for 30 days
Reform of expert evidence in Ireland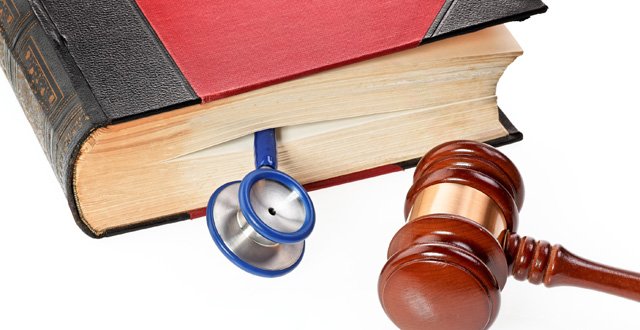 The Law Reform Commission (LRC) recently sought submissions on its Consultation Paper on Expert Evidence (the Paper), which is currently being reviewed. One of the important issues upon which submissions were sought was whether immunity from suit, which is currently afforded to expert witnesses in this jurisdiction, should be abolished.

Ms Rebeca Ryan
Traditionally, experts enjoyed immunity from suit in negligence in relation to activities conducted by them for the substantial purpose of litigation. The rationale underpinning this rule was to ensure that witnesses were not discouraged from giving full and complete evidence due to the fear of liability. This was considered particularly relevant in this jurisdiction, based on the small size of the potential pool of experts in any one field.
Current position
The Irish Courts have always had the power to refer an expert to their professional body for disciplinary proceedings, and the LRC provisionally recommends that no change is made to the existing practice in this regard.

Ms Jennifer Lee
Immunity from suit
In relation to immunity from suit in negligence, the LRC noted that certain commentators had advocated the abolishment of experts' immunity, and that there had been some tentative indications from the case law that this may occur in the near future.
While there has been no recent case law concerning immunity from suit in this jurisdiction, in the case of Jones v Kaney1, the Supreme Court of England and Wales abolished immunity from civil liability for expert witnesses.
The facts of the case are as follows: Dr Sue Kaney, Consultant Clinical Psychologist, was instructed on behalf of Mr Paul Jones, in respect of a road traffic accident in which Mr Jones sustained serious physical injuries, and alleged post-traumatic stress disorder (PTSD).
One of the important issues upon which submissions were sought was whether immunity from suit, which is currently afforded to expert witnesses in this jurisdiction, should be abolished
In her initial report, Dr Kaney concluded that Mr Jones was suffering from PTSD. In a second report, 18 months later, she indicated that he still displayed some, but not all, of the symptoms of PTSD. The experts were then ordered to produce a joint statement, signed by Dr Kaney, in which she appeared to give a completely different opinion, agreeing with the other side's expert that Mr Jones's psychological reaction to the accident was no more than an adjustment reaction and that he did not have PTSD.
When questioned on the discrepancy between her earlier report and the joint statement, Dr Kaney indicated that the joint statement had been drafted by the opposing expert and did not in fact reflect what had been agreed between them. Further, she felt under some pressure to sign the statement, even though she was of the view that Mr Jones was suffering from PTSD at the material time. Consequently, Mr Jones settled his claim for significantly less than expected and issued proceedings in negligence against Dr Kaney. Dr Kaney was successful in striking out Mr Jones's claim, on the basis of experts' immunity from liability in negligence. However, the decision was appealed to the Supreme Court.
The President of the Supreme Court, in abolishing immunity from suit for expert witnesses, rejected the argument that the overriding duty that an expert owed to the Court to give full and frank evidence would conflict with a separate duty of care owed to the client.
Further, he did not consider that there was any justification for the assumption that if expert witnesses were liable to be sued for breach of duty, that they would be discouraged from giving evidence.
In fact, it was envisaged by the Supreme Court that the quality of evidence might be improved by the removal of immunity. The Court also commented that it would be difficult for an unsuccessful litigant to mount a claim in negligence against an expert witness, particularly without the support of another expert. Therefore, claims of a vexatious nature would be unlikely and a claim would only arise as a result of the expert's gross negligence.
Future developments
It remains to be seen what the LRC's final recommendation will be in light of submissions received, and whether immunity from suit in negligence may also be abolished in this jurisdiction.
References
1 [2011] UKSC 13