You are reading 1 of 2 free-access articles allowed for 30 days
Record-breaking attendance at ISR and IRHPS Autumn Meeting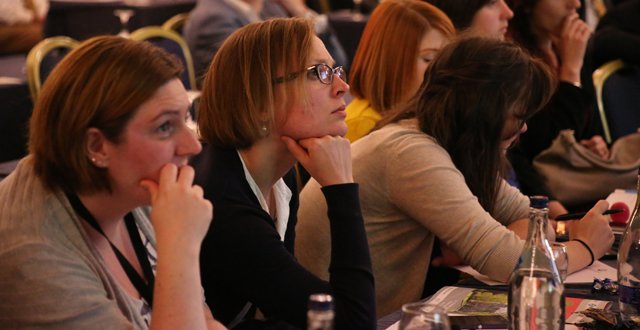 ISR President Prof David Kane thanked the conference organisers, delegates and speakers for making the meeting such a success. "I hope we can continue to build on our strengths and to continue to develop the good inter-relationships between all stakeholders in Irish rheumatology. It is our collective responsibility to raise public awareness… and the ISR must support the profession in delivering high-quality care of patients and lobby centrally to influence Government policy," he said.
The ISR Lifetime Achievement Award was this year awarded to Dr Aubrey Bell, a retired Consultant Rheumatologist from Musgrave Park Hospital, Belfast. Dr Bell was instrumental in advancing and developing rheumatology services, including the introduction of paediatric rheumatology, in Belfast.
Dr Bell gave an engaging lecture on 'What They Don't Teach You in Medical School'. He discussed the highlights of his career, his most challenging clinical cases, and the various 'types' of patients he had come across. He also praised the ISR, of which he was once President, for its all-Ireland basis. Concluding, Dr Bell said now is the "golden age of rheumatology".
The ISR Young Investigator Award 2015 was awarded to Dr Cara McDonagh for her work lo­oking at the median nerve in carpal tunnel syndrome (CTS) using existing and novel technology in musculoskeletal ultrasound. Dr McDonagh, who is currently working as a Consultant in Spinal Cord Injury at the National Rehabilitation Hospital, Dublin, gave an update on her work using ultrasound assessment of the median nerve in CTS before and after corticosteroid injection, which has found that ultrasound cannot be used to predict response to treatment.
The inaugural winner of the ISR Bernard Connor Medal was Ms Eva McCabe, a medical intern in Galway University Hospitals, who is completing a Masters of Clinical Research in NUIG.
Ms McCabe won the Medal for her project on how targeted medical education debunks myths of back pain. As part of her project, she carried out a cross-sectional study involving students in pre-med, first and final year medicine who completed 'Deyo's seven myths of back pain' questionnaire, and compared the results to a sample of the general public attending Galway University Hospitals who were matched for age. Her results showed that medical students, including those in preclinical years, appear to have a better understanding of back pain than the public, and that knowledge improves throughout the course of their education and is significantly supplemented by targeted teaching.
Prof Kane presented Ms McCabe with her prize medal and praised the quality of the entrants for the award, saying the competition aims to make medical students more aware of rheumatology as a career. Dr Bell said that a similar competition in Northern Ireland had led to many winners becoming rheumatologists, some of whom are now recognised leaders in the field.
Meanwhile, the gala dinner at the meeting featured an inspiring after-dinner speech from Mr Mark Pollack, the blind and paralysed adventurer and pioneer in exploring the frontiers of spinal cord injury recovery.
The ISR 2016 Spring Meeting will take place in the Rochestown Park Hotel, Cork, on 15 April.