You are reading 1 of 2 free-access articles allowed for 30 days
Read all about it — media matters on reporting obesity studies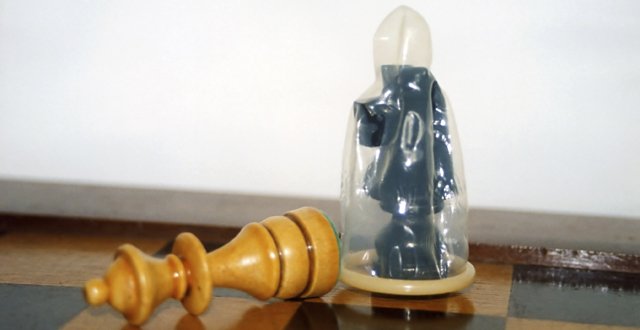 Folks at Stanford University and Chapman University, UCLA, US, have studied how obesity is portrayed in the media, how this influences people's participation in public health policies and the media's influence on obesity prejudice.
Real news articles were given to participants from California universities in three separate experiments. The researchers created four 'frames', or slants on the articles, if you prefer, in an attempt to see if the style of reporting could influence perceptions of overweight people.
The 'frames' were taken from the work of Abigail Saguy, Associate Professor of Sociology and of Gender Studies at UCLA.
The articles differed in their approach to obesity: There was the 'Personal responsibility frame', which suggested that dietary intake and exercise choices cause obesity, rather than social or genetic factors; the 'Public health crisis' frame, which casts the obesity epidemic as being in urgent need of government intervention; the 'Health at every size' frame, which suggests that BMI is only tenuously associated with bad health outcomes, as long as the person eats healthily and gets enough exercise; and the 'Fat rights frame', which suggested that discrimination and prejudice against overweight people are unacceptable and obesity is just another type of body size and should in fact be celebrated.
The results were interesting, especially for those who write about obesity — those who read the 'Health at every size' and 'Fat rights' frames were far more likely to respond that overweight women could be healthy, while those who read the 'Public health crisis' or 'Personal responsibility'-themed articles were of the opposite opinion.
They also questioned the participants on issues of obesity prejudice and beliefs that being overweight is dangerous.
The study is published in Social Science and Medicine, but here's a brief word from lead author Dr David Frederick of Chapman University: "Our findings suggest that simply covering research showing that people can be both fat and healthy will not suffice to reduce prejudice."
He adds, without a hint of irony, that "the 'take-away' message from these experiments is that news coverage of medical studies influence people's attitudes toward obesity. Only the 'Fat rights' frame, however, reduced prejudice in their responses."
Dr Saguy added: "Given that anti-fat stigma is a health risk and a barrier to collective solidarity, 'Fat rights' viewpoints can buffer against the negative consequences of anti-fat stigma and promote a culture of health by fostering empathy and social justice.
"Only a more radical fat rights approach was able to mitigate anti-fat prejudice. Therefore, disseminating health information will not be sufficient to promote a culture of health."
So being fat is a double-whammy; people will also be exposed to prejudice that may in fact be a barrier to leading a more healthy life.
Maybe it's time for a public awareness campaign where we can all 'chew the fat' about obesity in a slightly less judgmental way? It's a tricky issue and I'd be delighted to hear your opinion.
Rise of the machines
From obesity to alcohol consumption and potentially risky sexual behaviour.
Research was done recently involving 1,000 actively-dating adults, which showed that 38 per cent would not have sex with a new partner without using alcohol to give them courage. Additionally, four-in-10 of their recent sexual encounters took place under the influence of alcohol.
Some of the respondents said they have been so drunk in the past that they forgot to exchange numbers, while 11 per cent said they under-performed in the bedroom because of alcohol.
This has prompted the 'Johnny be Good' device to be produced in the UK — a breathalyser-activated condom vending machine.
The concept is simple: Blow into the breathalyser and if you are under the legal driving limit, you get a free condom. If you're over the limit, the machine will refuse to provide one altogether.
Watch this space — there are potential applications for this machine in the emergency department on any given Saturday night.
Perhaps a breathyliser-activated door?
One of Limerick's finest
It was sad to note the recent passing of one of Limerick's favourite sons, Terry Wogan.
Those of a certain vintage will miss his wit and wisdom, especially during those decades of hosting the Eurovision Song Contest. As a tribute, here are just a few of his best comments.
"I don't make the mistake of thinking it's a major musical event. I love the Eurovision Song Contest and it will continue long after I'm gone. Just please don't ask me to take it seriously."
"Every year I go to see it and every year I say: 'Isn't it terrible? It's worse than last year!'"
"It's supposed to be bad. And the worse it is, the more fun it is."
"They will have to shoot me to stop it. I shall cling to the wreckage for as long as I can."
"That's the whole point of it, of course, to sneer at the foreigners."
"Who knows what hellish future lies ahead? Actually I do, I've seen the rehearsals."