You are reading 1 of 2 free-access articles allowed for 30 days
Reaching new frontiers in neurology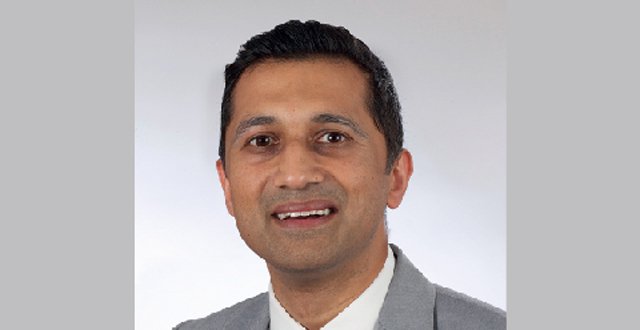 The annual Frontiers in Neurology Ireland conference aims to create a platform for scientists, neurologists and psychiatrists to interact with each other, helping to better understand brain mechanisms and disease.
According to Prof Kumlesh K Dev, Professor of Neuroscience at the TCD School of Medicine, the conference also aims to promote further research in this area.
Commenting on the success of the meeting, which was attended by over 150 delegates this year, Prof Dev pointed out that a number of internationally-recognised speakers took part, with several clinicians from the UK in attendance.
Dr Jason Cooper, University of Cambridge, UK, who spoke about proteomics biomarker discoveries; Dr John Mellers, The Maudsley Hospital, London, UK, who discussed non-epileptic seizures; and Prof Sabine Bahn, University of Cambridge, UK, whose presentation was entitled: 'Biomarker discovery in neuropsychiatric disorders: From lab to patient bedside', were among the noted international speakers.
The three presentations in the clinical neurology session were dedicated to multiple sclerosis (MS), while Dr Eric Downer, TCD, gave a presentation entitled: 'Toll-like receptors and cannabinoids: A therapeutic avenue in MS' during the emerging therapies session.
"In its fifth year, the meeting also expanded considerably to include both neurology and neuropsychiatry parallel sessions. The conference covered emerging therapies for neurological illnesses, clinical topics of neurological diseases and neuropsychiatric diseases," Prof Dev told the Medical Independent (MI).
"The conference has continually grown since its inception and this year we had an additional third parallel session in neuropsychiatry. Our speakers included key opinion leaders in their fields, both national and international, and it was a real highlight to have them speak at the conference. As the conference continues to grow, with a wider audience, we are confident that we will continue to attract high profile speakers, invoking knowledge transfer and potentially future novel research in the area of brain diseases.
"A large majority of us will experience some form of brain illness during our lifetimes, with over half of us requiring therapy for a neurological or psychiatric disease. Tackling neurological and psychiatric disease requires excellence in research, clinical healthcare and drug development," he remarked.
Krabbe disease
Prof Dev co-presented a lecture at the conference entitled: 'A therapeutic avenue for Krabbe disease: A childhood demyelinating illness'.
Krabbe disease is a rare infantile neurodegenerative disorder for which there is no cure, he explained.
"The life expectancy of children born with this illness is usually less than 24 months. Krabbe disease is caused by a mutation in an enzyme called GALC [galactocerebrosidase], which results in the build-up in the brain of a toxin called psychosine that causes the death of brain cells.
"Our work tested the effects of a drug called fingolimod, which is being used in MS, on psychosine cell toxicity. We found that fingolimod protects against psychosine-induced cell toxicity in cell-based experiments. The work provides early cellular studies that encourage further investigation of fingolimod in this disorder."
Prof Dev has been working on testing potential drug therapies in models of Krabbe disease for the last couple of years. The innovative work is truly at the cutting edge of research and to the best of Prof Dev's knowledge, the compound fingolimod has not been tested in the area of Krabbe disease elsewhere.
"The treatment of Krabbe disease is extremely challenging, however, we are hopeful that continued focused research in this area may lead to positive outcomes and improved life expectancy and disease morbidity within this patient group," he remarked.
A research paper penned by Prof Dev and his co-presenter at the conference Ms Catherine O'Sullivan titled: 'Galactosylsphingosine (psychosine)-induced demyelination is attenuated by sphingosine 1-phosphate signalling', indicates that sphingosine-1-phosphate receptors (S1PRs) may eventually become useful in treatments for illnesses such as Krabbe disease.
Published in the Journal of Cell Science this year, the paper states: "Most notably, for the first time, we show that psychosine, at a concentration found in the brains of patients with Krabbe disease (EC50~100 nM), directly induces demyelination in mouse organotypic cerebellar slices in a manner that is independent of pro-inflammatory cytokine response and that pFTY720 (0.1 nM) significantly inhibits."
"These results support the idea that psychosine is a pathogenic agent in Krabbe disease and suggest that sphingosine 1-phosphate signalling could be a potential drug target for this disorder," the paper adds.
Dystonia
The conference plenary lecture was delivered by Prof Michael Hutchinson, Consultant Neurologist, St Vincent's University Hospital, Dublin, and Newman Clinical Research Professor at University College Dublin (UCD). Prof Hutchinson has over 190 peer-reviewed publications in the areas of MS, hereditary spastic paraplegia and dystonia.
Entitled: 'Dystonia: Genes and environment is disease pathogenesis', his lecture focused on the neurological movement disorder, the causes of which remain undetermined.
Speaking to MI following his presentation, Prof Hutchinson stated that there are approximately 600 people with dystonia in Ireland, so it is seen as a rare disorder.
Prof Hutchinson has been working on research in the area for about 10 years and became interested in it because botulinum toxin (Botox) emerged as an effective treatment for dystonia in 1988.
"So I accumulated a lot of patients who needed injections," he expanded.
"Adult-onset dystonia can present in different ways. The most common way in Ireland is with what's called cervical dystonia or spasmodic torticollis. We would have about 300 patients attending St Vincent's [with the condition]. They come every three months for repeat injections of botulinum toxin, which is very effective."
Dystonia is characterised by involuntary muscle contractions that can affect any part of the body and often results in painful movements or postures for sufferers. Cervical dystonia is where the head turns to one side involuntarily.
'A large majority of us will experience some form of brain illness during our lifetimes, with over half of us requiring therapy for a neurological or psychiatric disease. Tackling neurological and psychiatric disease requires excellence in research, clinical healthcare and drug development'
"The cause of this disorder is not known, so there has been a research programme initially funded through research monies generated in the department and then by Dystonia Ireland, a patient self-help group," Prof Hutchinson advised.
Research grants from the Health Research Board (HRB) and European funding from the Foundation for Dystonia Research in Belgium, a not-for-profit organisation that funds research into dystonia, have also been provided.
There are two research fellows currently working in the area trying to find the cause of dystonia, Prof Hutchinson explained.
An Irish dystonia research group, of which Prof Hutchinson is the principal investigator, made up of several of neurologists, ophthalmologists and scientists, has produced a number of research papers on dystonia.
Internationally, the group has also collaborated with professionals from New York, Netherlands, Paris and London, among other locations.
"We do collaborative research, collaborative multidisciplinary research, particularly with Prof Richard Reilly in the Department of Bioengineering at TCD. That collaboration has been going on for about eight years with him and has been very fruitful. The research has been hypothesis-generating and solving and quite exciting from my point of view," Prof Hutchinson revealed.
The research is ongoing and there is no pathology associated with adult-onset dystonia but it seems to be a network disorder, probably related to a disturbance in inhibitory neurotransmitters, in particular a neurotransmitter called GABA, he said.
Adult-onset dystonia is the most common form of dystonia but there are a range of neurological disorders that can present as dystonia.
"Usually after the age of 25, we talk about adults getting this condition," he remarked.
"The other types of manifestation are spasms of the eyelids…then you can get spasm of the hand which causes 'writer's cramp'… and you can get it in the vocal cords."
There is no test for confirming a diagnosis of dystonia, which can affect individuals in childhood, adolescence and adulthood. The syndrome is the third-most common movement disorder after Parkinson's disease and tremor.
There are genetic and environmental components linked to the causes of dystonia, it is believed.
Environmental factors seem to be of importance, including injury and sunlight exposure, Prof Hutchinson outlined.
In a paper titled: 'Sun exposure is an environmental factor for the development of blepharospasm', published earlier this year in the Journal of Neurology, Neurosurgery and Psychiatry, in which Prof Hutchinson was involved, it was revealed: "Sunlight exposure is an environmental risk factor for the development of blepharospasm (rather than cervical dystonia) in individuals genetically susceptible to adult-onset dystonia."
In a separate research paper ('An evaluation of the role of environmental factors in the disease penetrance of cervical dystonia'), published in the Journal of Neurology, Neurosurgery and Psychiatry in 2014, a team of Irish researchers, including Prof Hutchinson and a researcher from the UK, looked at environmental exposure history in cervical dystonia patients.
"Cervical dystonia patients had a history, prior to symptom onset, of significantly more frequent episodes of surgery and of car accidents with hospital attendance than their age-matched unaffected siblings," the paper states.
"Soft tissue trauma appears to increase risk of development of cervical dystonia in genetically-pre-determined individuals."