You are reading 1 of 2 free-access articles allowed for 30 days
RCSI's Traveller access programme seeks entrants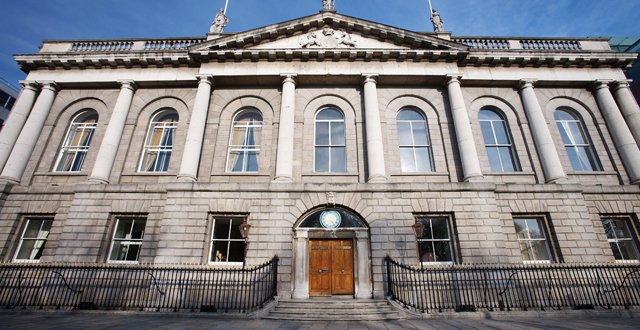 One application was made between 2012/3 to 2014/5 but was unsuccessful. This was to the medical degree programme. Four applicants were admitted between 2007 and 2011, with all entering medicine. Two of these have graduated as doctors and one is at an advanced stage in their degree. One student discontinued their studies.
The TCAP aims to increase qualification of students from the Traveller community in medicine, physiotherapy and pharmacy. The programme was originally suggested by retired GP and RCSI alumnus Dr Abdul Bulbulia. Since its commencement in 2006, there have been 12 applicants (10 medicine applicants; two physiotherapy applicants). While primarily aimed at school-leavers, other applicants may also be considered. The minimum points requirement under CAO application to the three programmes via TCAP is 450 points.
Mr Philip Curtis, Associate Director of Admissions and Student Services, RCSI, told MI that recessionary cuts to second-level supports for Traveller students, notably the cessation of the Visiting Teacher Service for Travellers in 2011, had a major effect on applications in recent years. These teachers were "our best mechanism" for identifying potential students, explained Mr Curtis. He noted a growing sense of urgency that the TCAP not be left without any participating students. According to Mr Curtis, TCAP students had been extremely helpful in providing peer-to-peer advice to prospective entrants, and its graduates were doing well.
Funding under TCAP is approximately €15,000 per student per annum. This includes fees (student contribution/registration fee), accommodation in Dublin, other expenses (eg, books, equipment, etc), electives and living expenses.
Mr Curtis said his understanding was that those who had accessed TCAP to date were primarily settled Travellers.
According to Ms Hilary Harmon, Co-ordinator at the Education Advocacy Initiative, Pavee Point, cuts over recent years to Traveller-targeted educational initiatives, and wider services for disadvantaged students, had a "very significant impact" on students from Traveller communities.
Ms Harmon told MI that Budget 2016 had "no specific investment in Traveller education". However, she expressed hope that certain measures – such as extra funding for TUSLA — may have some positive impact on young Travellers.